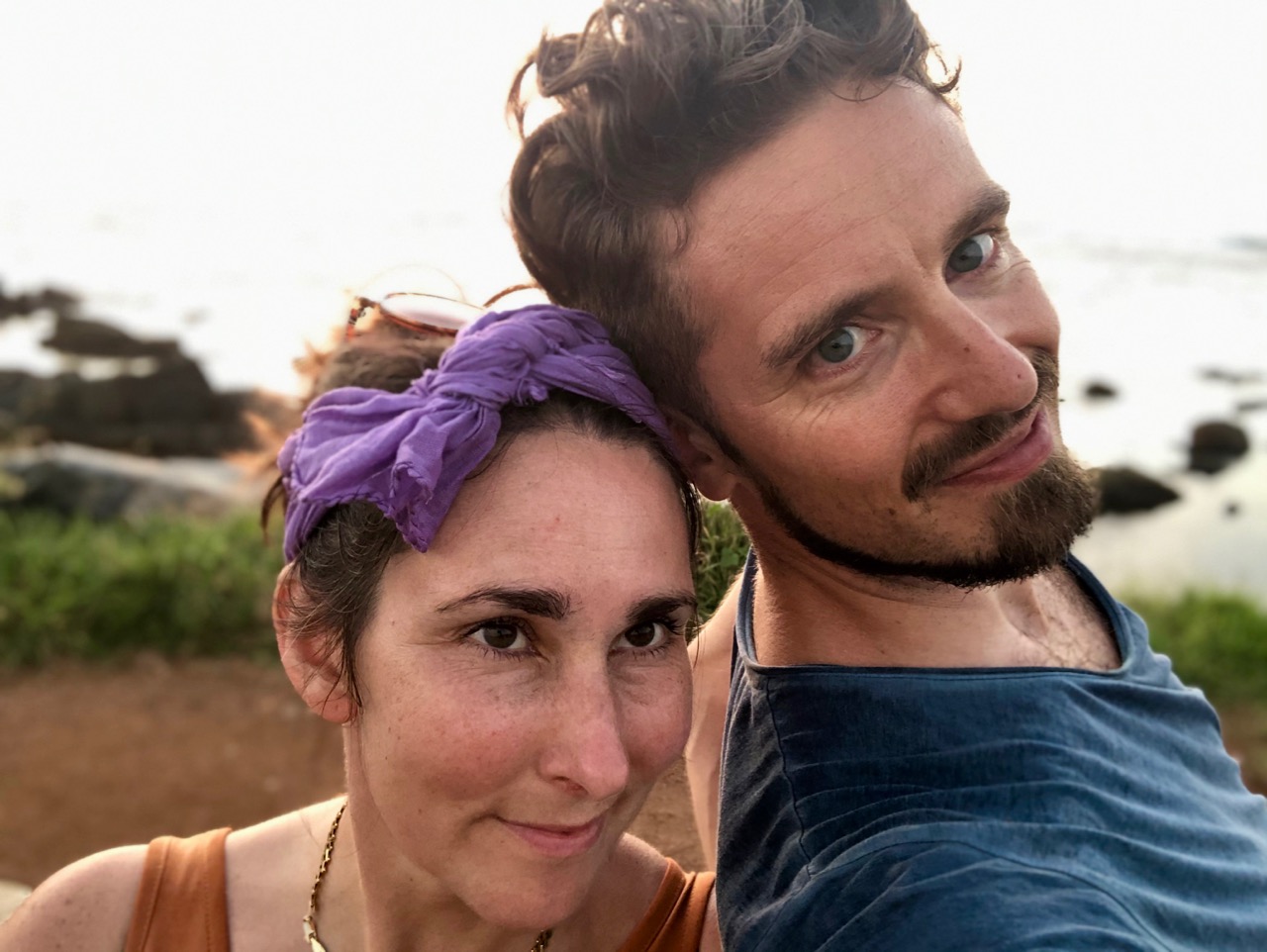 It was time to check out from Star Holiday Resort, which had been a great stay with very accommodating hosts. As per tradition we sent Juni with Gunnel to the beach to get some peace while packing everything and then took the 09:00 Express train to Galle. Again twenty minutes delayed, again bought 2nd class and were unable to sit – this time with our luggage as well.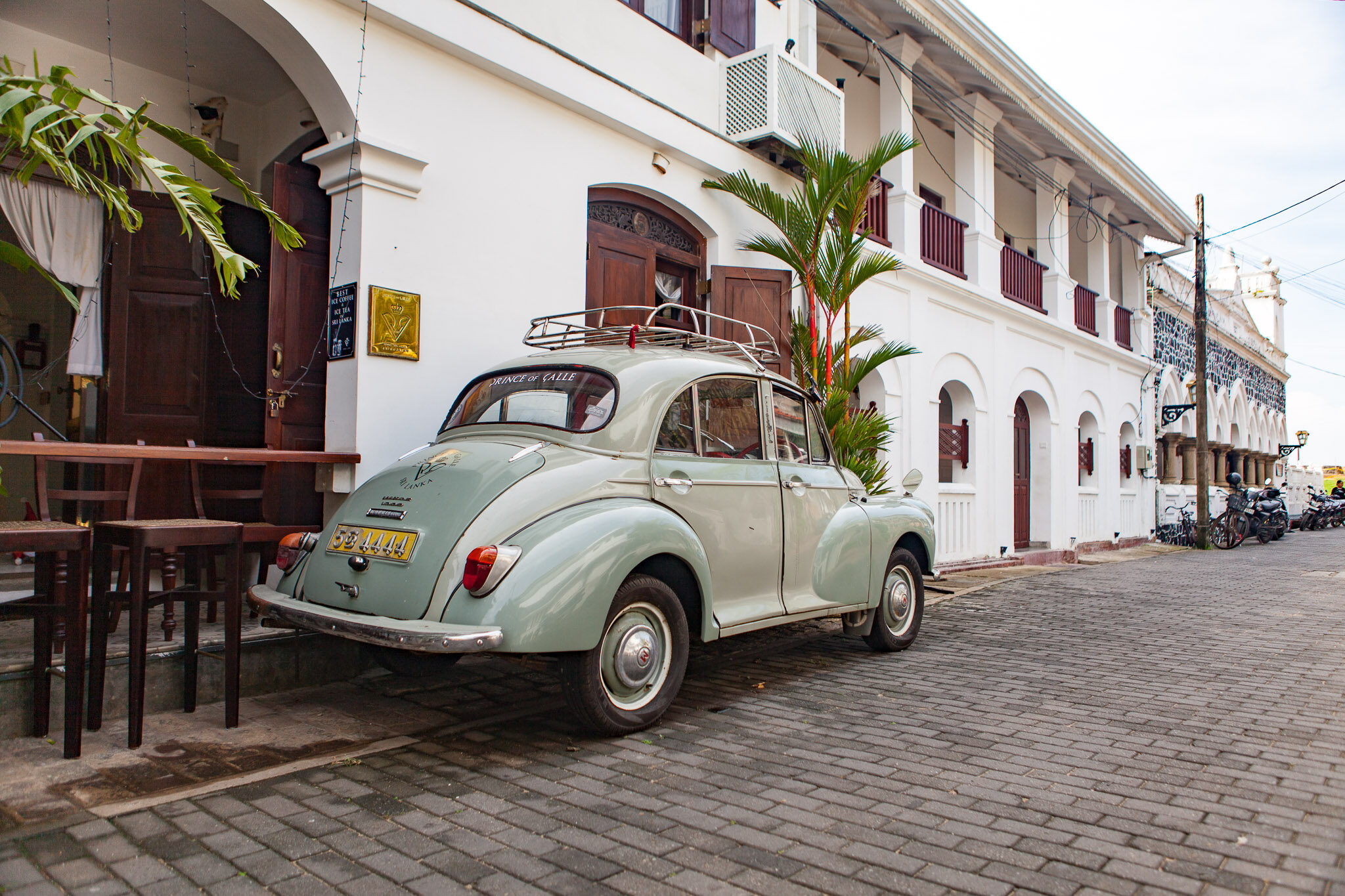 As we had our luggage with us this time we took a Tuk-Tuk after some quick haggling to our room for the night, Fort de 19 Villa. We dumped our bags, and quickly headed off to Fort Spa to pamper ourselves again. This time pedicure for yours truly and a full body massage for Mona – it feels good to be a gangsta. In order not to break any habits we followed up with lunch at Poonies were I got the Vietnamese pho again – which was as good this time as last.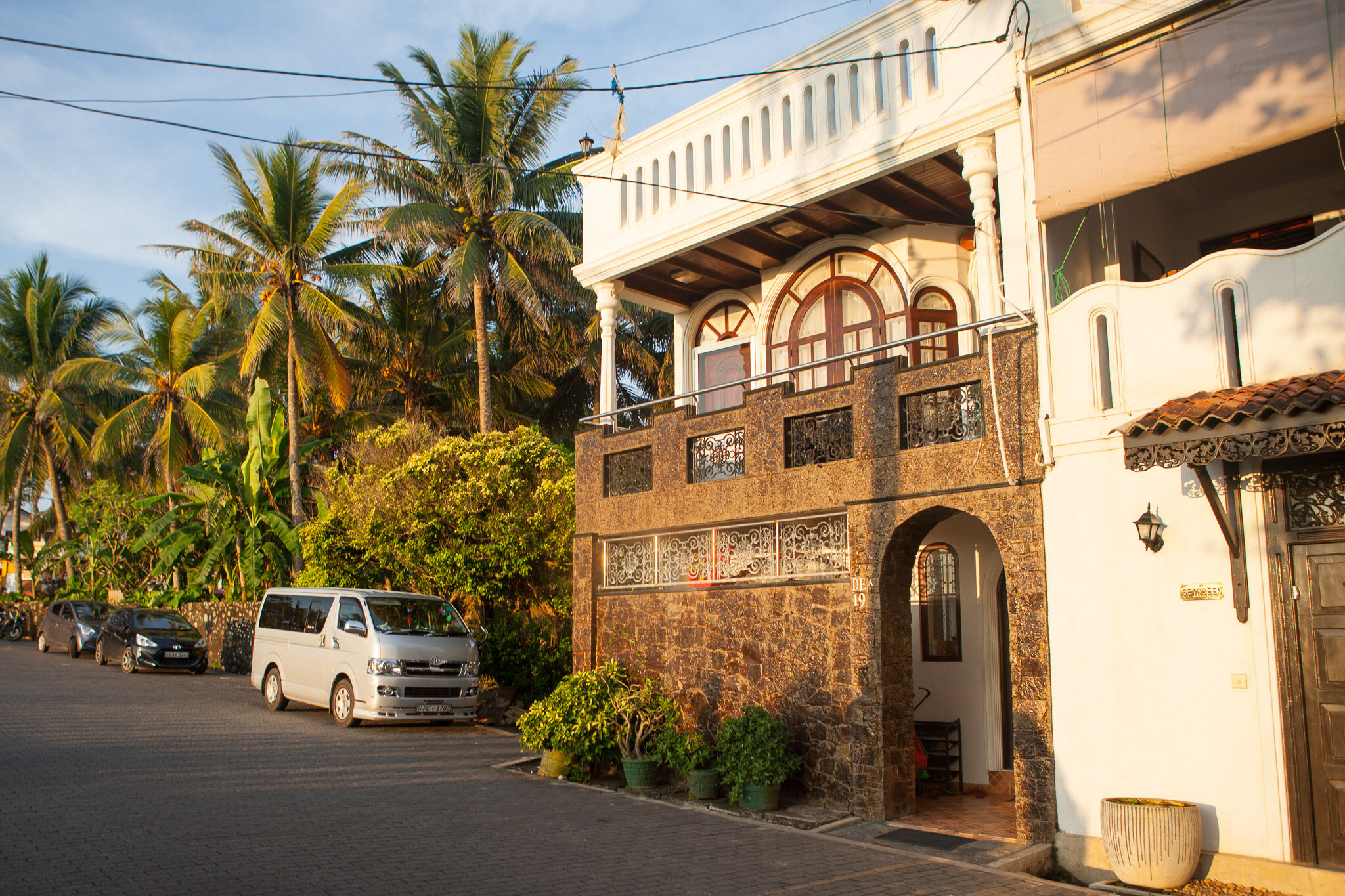 Well fed we got back to strolling the alleys and streets and bumped into a familiar restaurant – Lucky Fort, now full we decided we couldn't fit 10 different curries although it was interesting to see they still offerred the same menu after seven years and only a 20% increase in price since then. Mona checked out some dresses, and liked three different ones but couldn't really decided but when looking at the price tag realized she didn't have to choose so bought all three. We headed back to our hotel and now got a look at the room and common balcony. It was a nice room, with big bathroom, fridge and even decent wifi – the only possible downside was the stairs to get to the room, my mother would get nightmares so I'll simply refrain from posting pictures.
We then went to the train station where we met up with Gunnel who had taken the train with Juni from Hikkaduwa. She was to be picked up Deepthi who was in the town and fetch a ride back but he was apparently an hour late so again walked the streets and ended up at Heritage Café – a colonial style, very nice although unsurprisingly also quite pricy. After ice cream and fika we explored more shops and stalls while Deepthi was getting closer after every call but extending the delay with 20-30 minutes each time as well but finally arrived and picked up Gunnel who still wasn't feeling 100%. He unfortunately hadn't got our texts earlier where we enquired about getting a car from Galle to Udawalawe but could set up car for tomorrow for a higher price than we got without haggling from our first tuk-tuk here in Galle. It seemed easier to get something local so we asked our landlords, and they said that they could set us up for a lower price and with a driver was already present in Galle which reduced factors that could go wrong so we went for that option.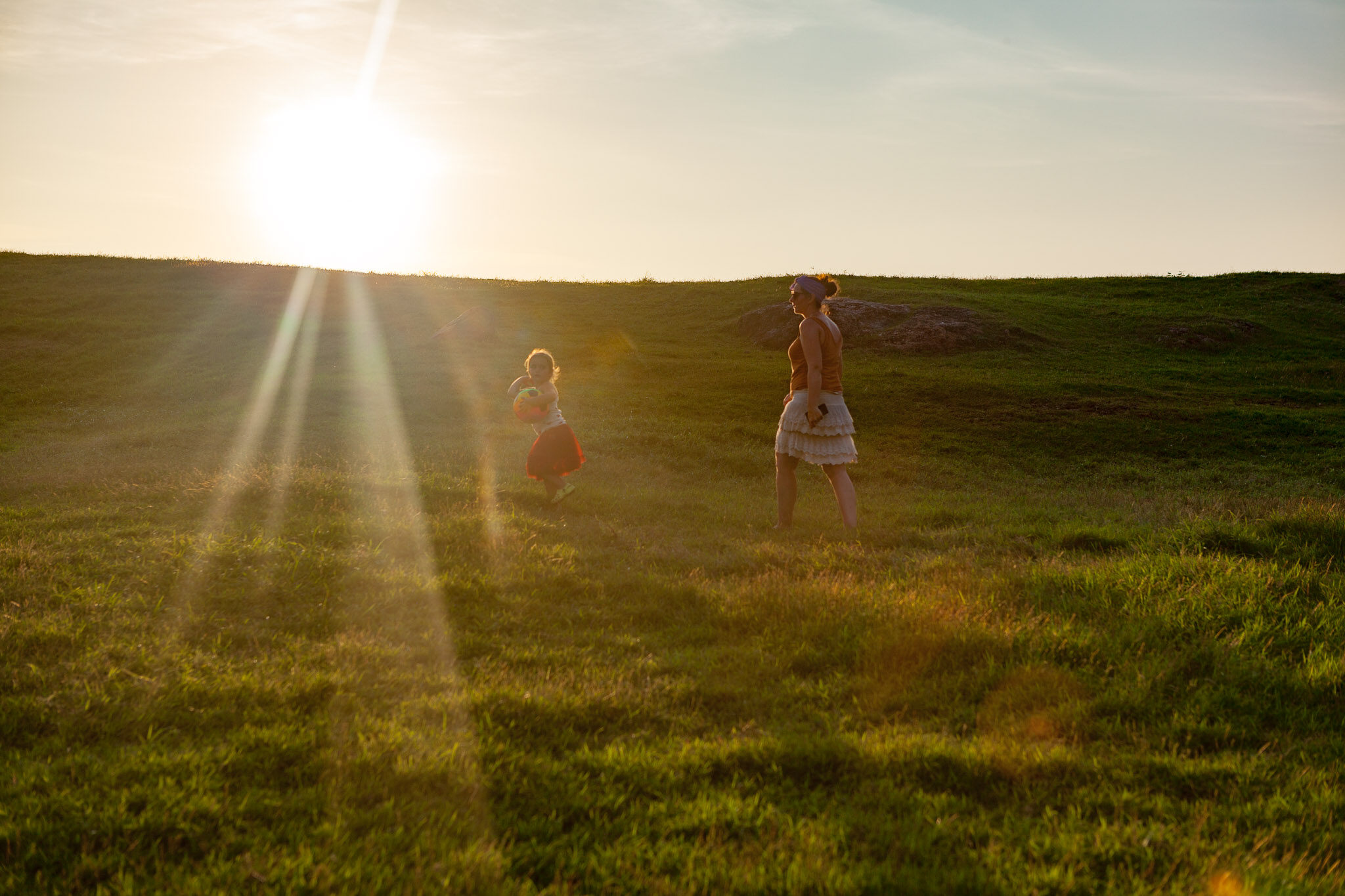 With those practicalities sorted out we decided to play some football, while waiting for the sunset to watch (photograph).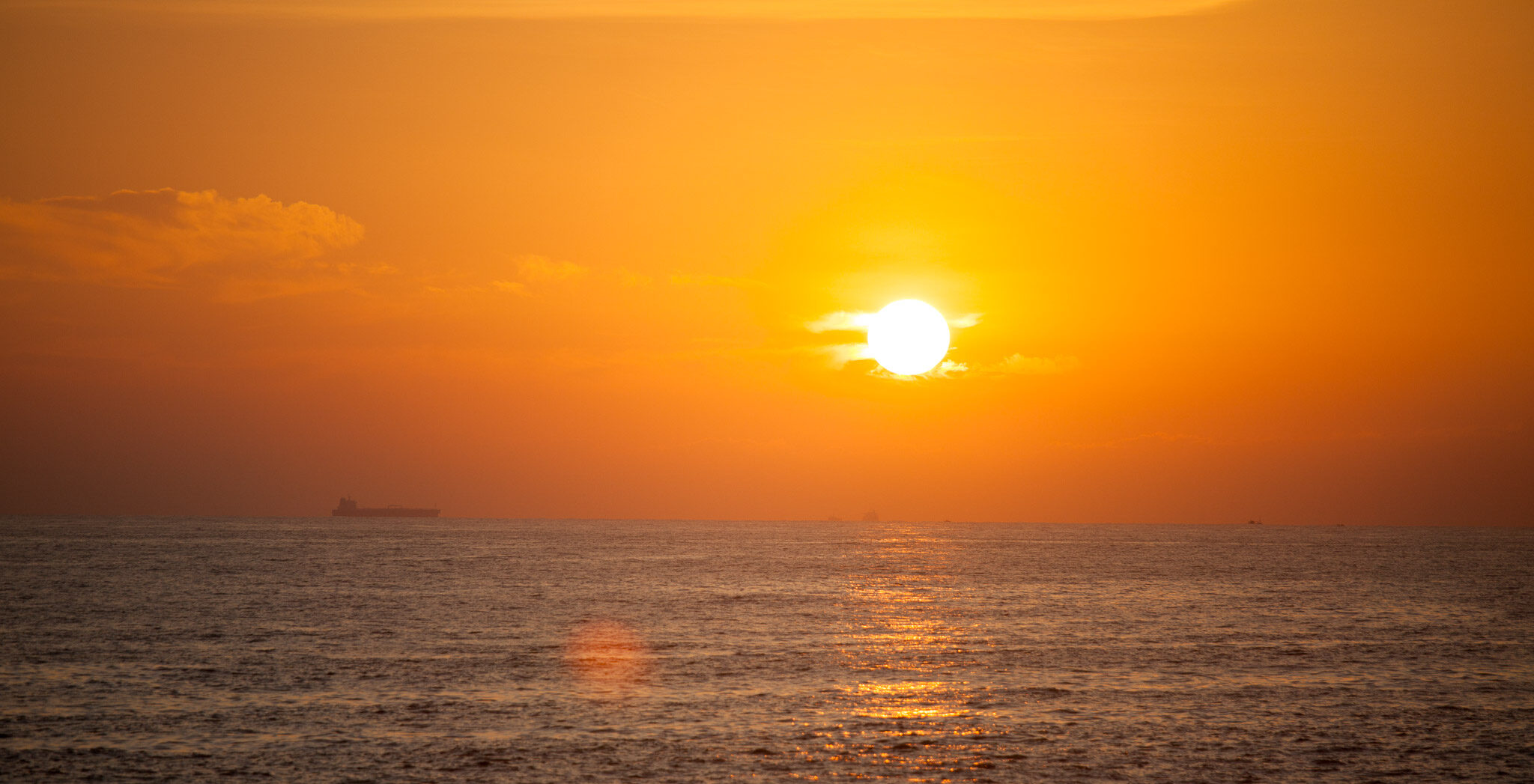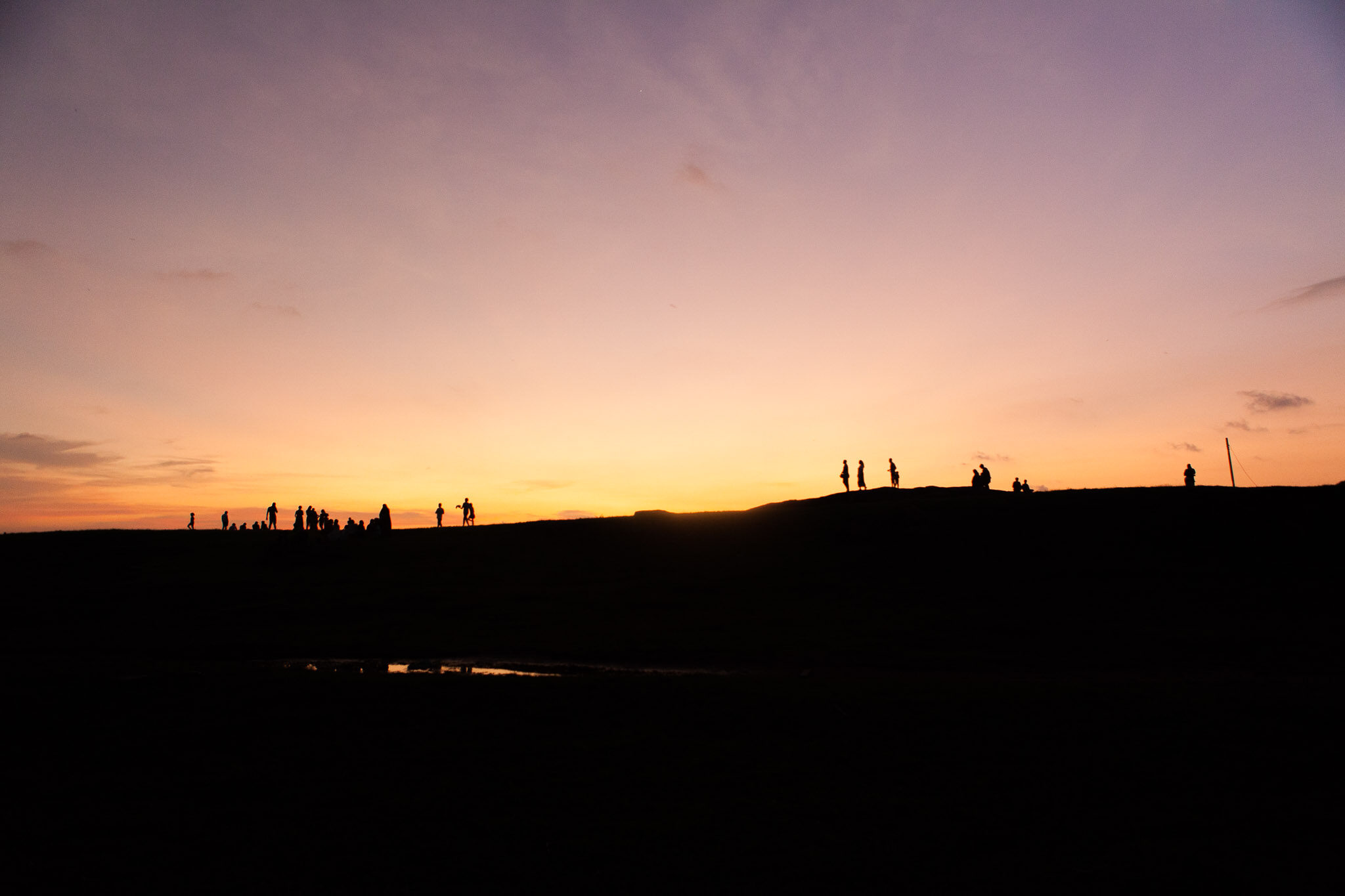 After the sun had set we returned to a leather shop where the seller had offered me a special 30% off when I showed my interest and then left earlier as a last attempt to change my mind. There were two bags of same design, one in cow and one in water buffalo which I thought would be a good complement to my existing collection. So I started to check, compare in generally and investigate the quality meticulously. Juni at some time here fell asleep, I finally ended up buying the cow bag, and I don't think I spent more than 40 minutes or so.
We had seen a dumpling hole-in-the-wall dumpling place just across the street from Poonies, "Dumpings Cafe" – and thought it would be something convenient while Juni slept in the stroller. It was really tasty and we kept ordering more and and more while watching passersby.
On the way back Mona wanted an ice cream and as we finally got home I realized Juni's water bottle was missing. So I walked back to the dumpling place where we had drunken from it, but without luck. As I was back at the hotel again Mona remembered she had indeed taken the water bottle from there, but placed it on a table when she was looking for ice cream. So I went back to the ice cream place next to the dumpling place, there was nothing on the tables but the luckily the staff had taken care of it. After the last walk home and a nice shower I fell asleep.