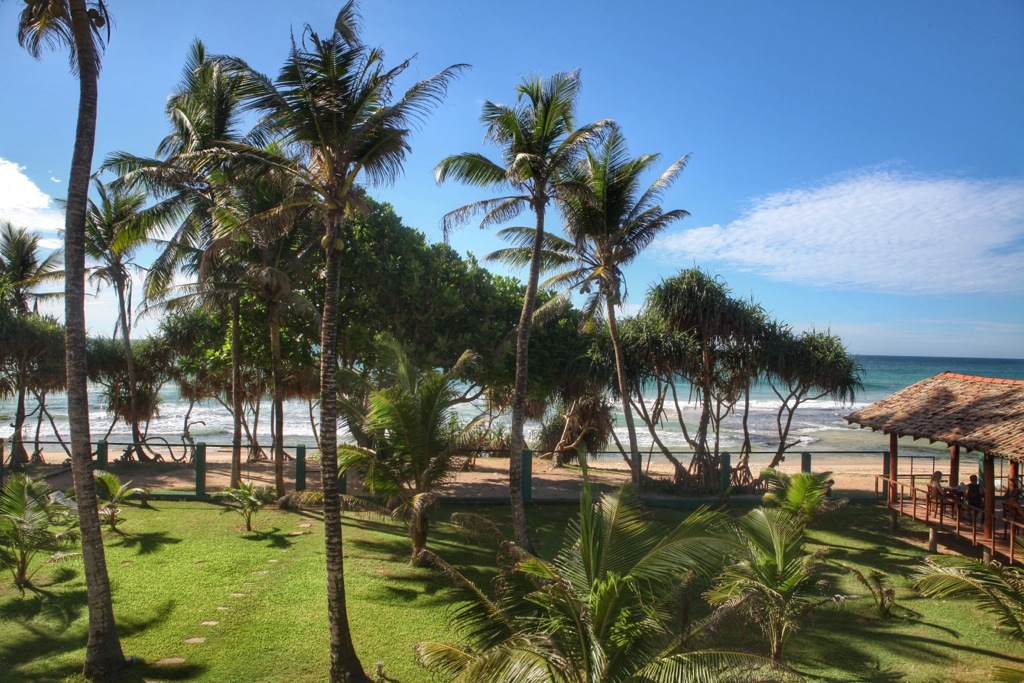 The idea of having a quite place a but away from traffic worked well – except for the fact that the ocean 50 meters from our open balcony easily could have drowned any noise from traffic. The fan dutifully rotated but only lowered the temperature marginally so open doors it was. In the morning we had a nice breakfast just by the ocean before figuring out what to do this tropical Christmas Eve.
First we wanted to take a swim and check out the beach, it turned out to be a bit uneven ground and quite a few sharp rocks which combined with decent waves and currents was so-so. Luckily we found a patch more suitable for swimming nearby and enjoyed the salt water for a while.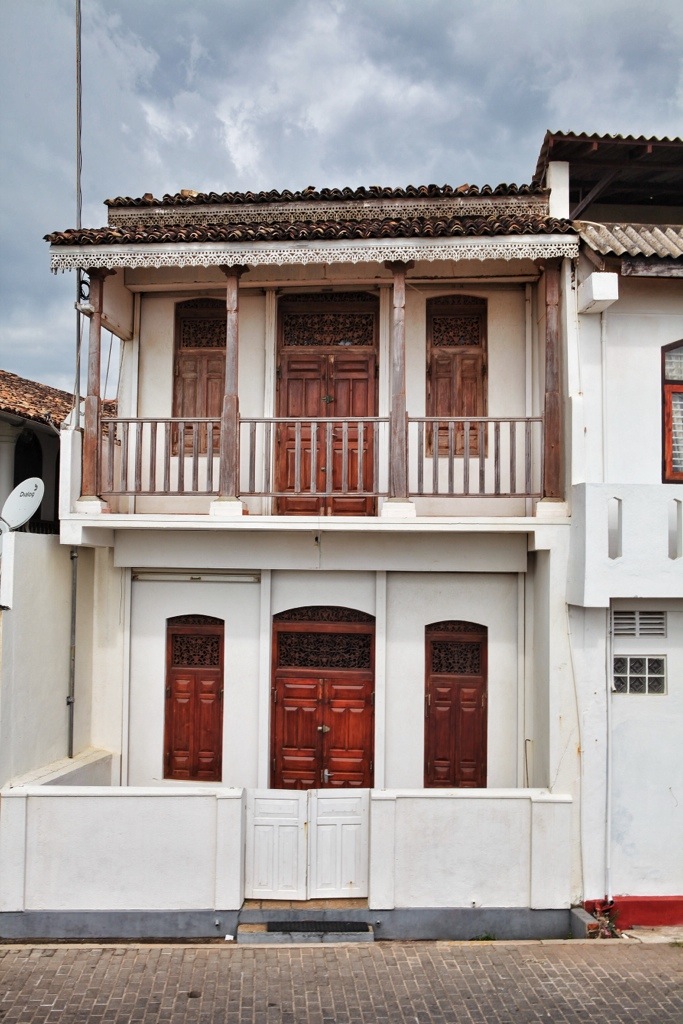 When the power (and thereby also wifi) died we decided we would try the local bus to Galle. Again, way more fun and cheaper than a taxi. Galle Fort had a lot of colonial architecture, not unlike Hoi An, and quite a few places were under renovation/reconstruction. We had a late lunch a this small place called Lucky Fort Restaurant, it was a few tables in some family's garden which had an offer with 10(!) curries and rice for two people for about 7 EUR. This proved to be an excellent Christmas buffet replacement 🙂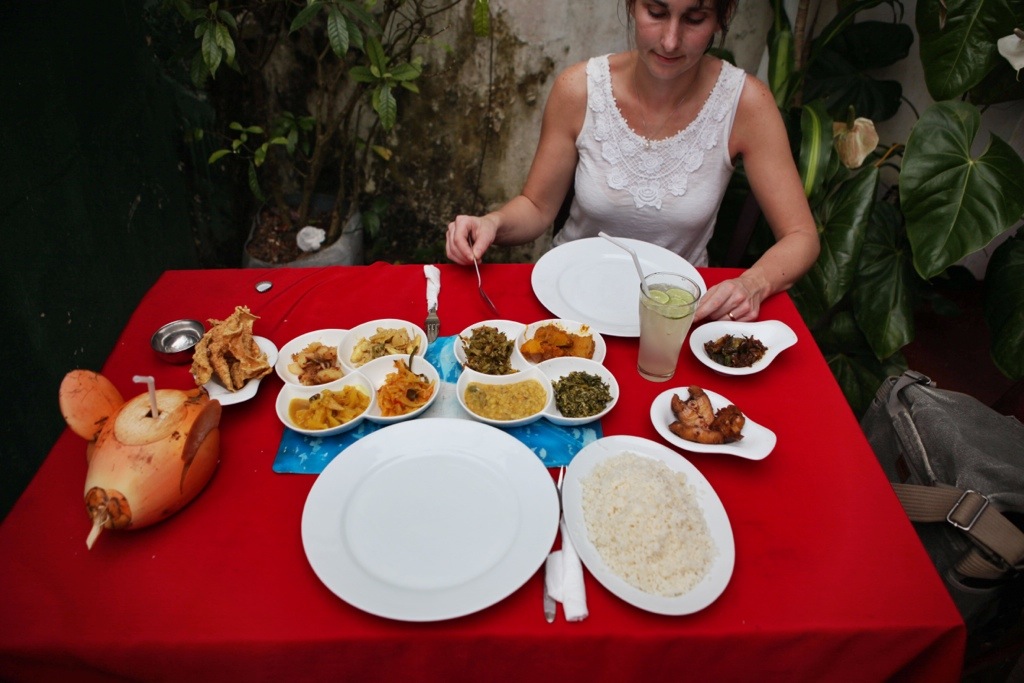 A little more strolling inside the Fort before heading back towards the bus station and Galle in general. This included a visit to "The Spice King" in his shack in the Dutch market where Mona sampled spices and bought a few mixes as well as re-stocking or supply of fresh vanilla. A few friendly locals who wanted to show us their "special local handicraft shop" later we took the bus towards Weligama and managed to spot the sign to our place and get off quite close to home despite this being an express bus.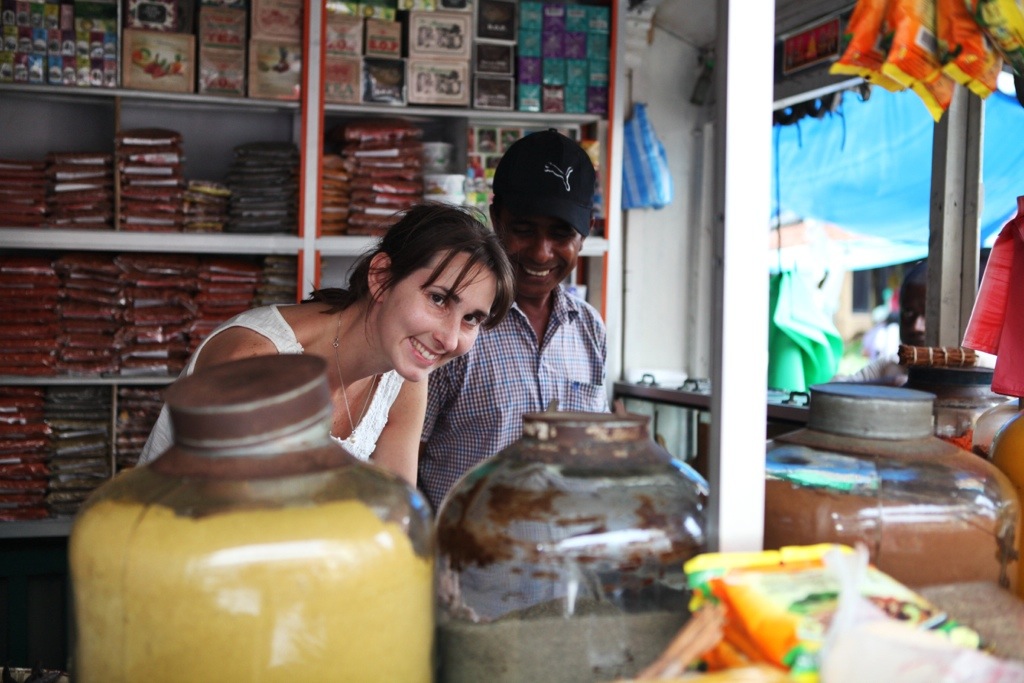 The wifi was now back and we arranged for Whale safari through EcoWing/Mirissa Water Sports which had a safe boat, sustainable mindset and decent price just about 50 EUR. This meant Tuk-tuk 0545 so an somewhat early night – after finishing Marauder by Gary Gibson which was really nice…