After a so-so night sleep we were in time for our ride at 0545, however no driver were to be found. We literally stumbled over a guy in the staff though (sleeping cleverly hidden in the middle on the floor in the lobby) who called for a (new?) driver and we managed to get to Mirissa Water Sport in time. It was drizzling though, which turned into rain as the boat left the harbor.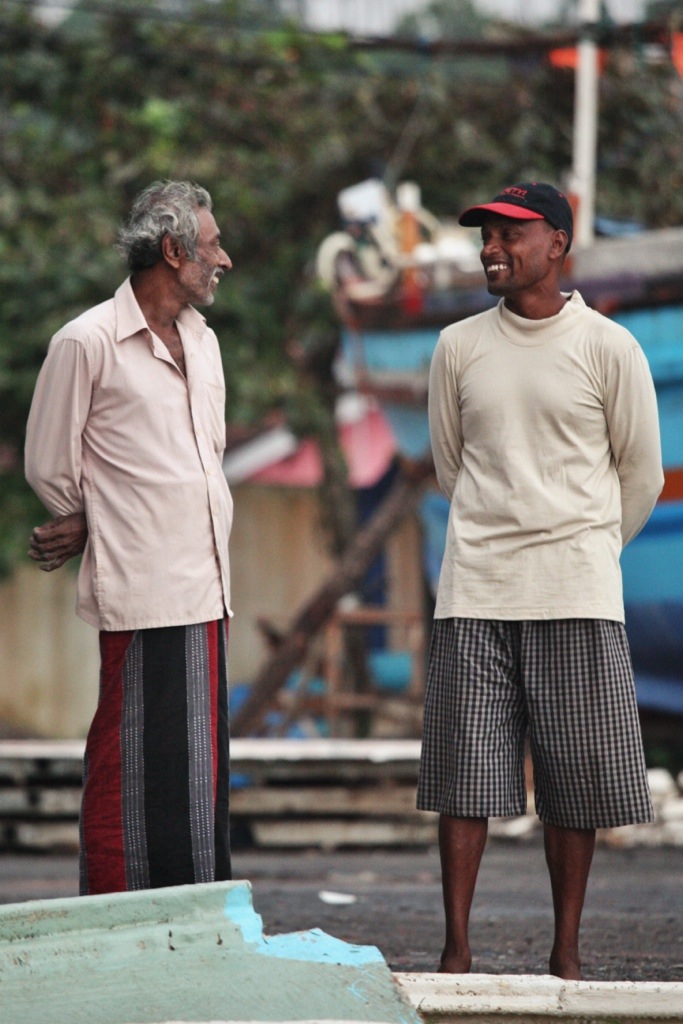 After 4-5 hours it became apparent that no whales where to be found, we did encounter a shoal or two of spinner dolphins so it was not an entire waste of time and money but it was the whales that we really wanted to see 🙁 Apparently they are seen about 95% of the time so maybe we will give it another try the same day we leave this area. We decided to have lunch in Mirissa while we were here and checked out Dewmini Roti shop which was the number one place to eat according to trip advisor as well as Lonely Planet.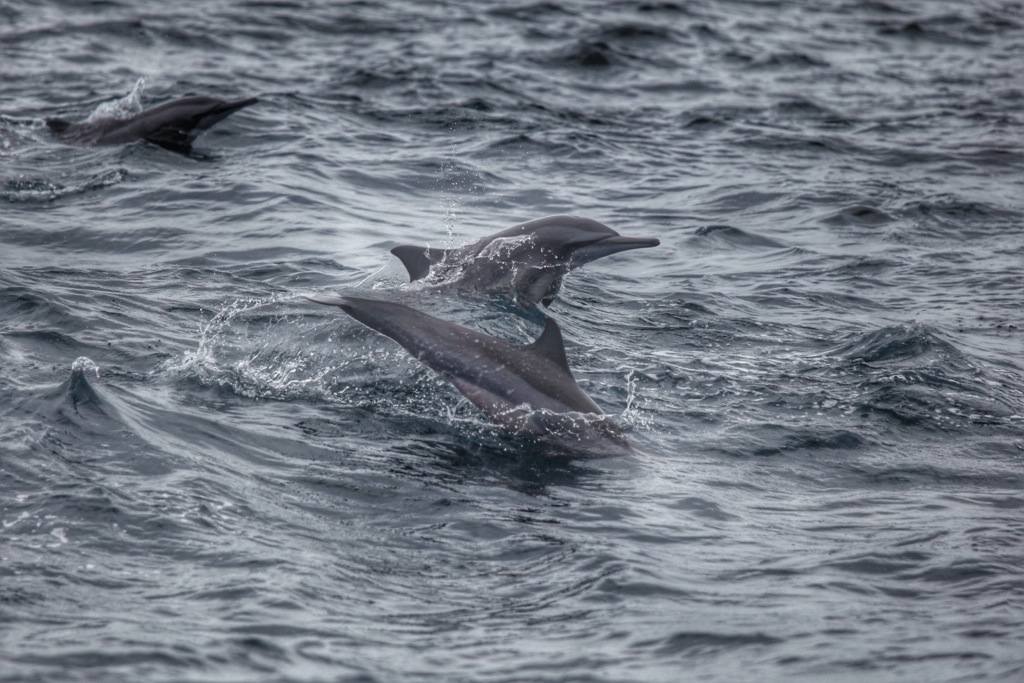 After quite a while of waiting we got our Roti. We went for hacked and mixed with egg and vegetables as well as sweet with banana/chocolate/pineapple. This was without a doubt the best food we had so far in Sri Lanka and it costed less than 1 EUR per dish. Even the milk ginger tea was excellent. We discussed spending the rest of the day at the same table just in order to have another meal at this place – it really was that good. The sweet Roti reminded me of the banana/coconut pancakes one could order on the streets at Kao San rd in Bangkok and the bitter taste from lack of whales had almost disappeared.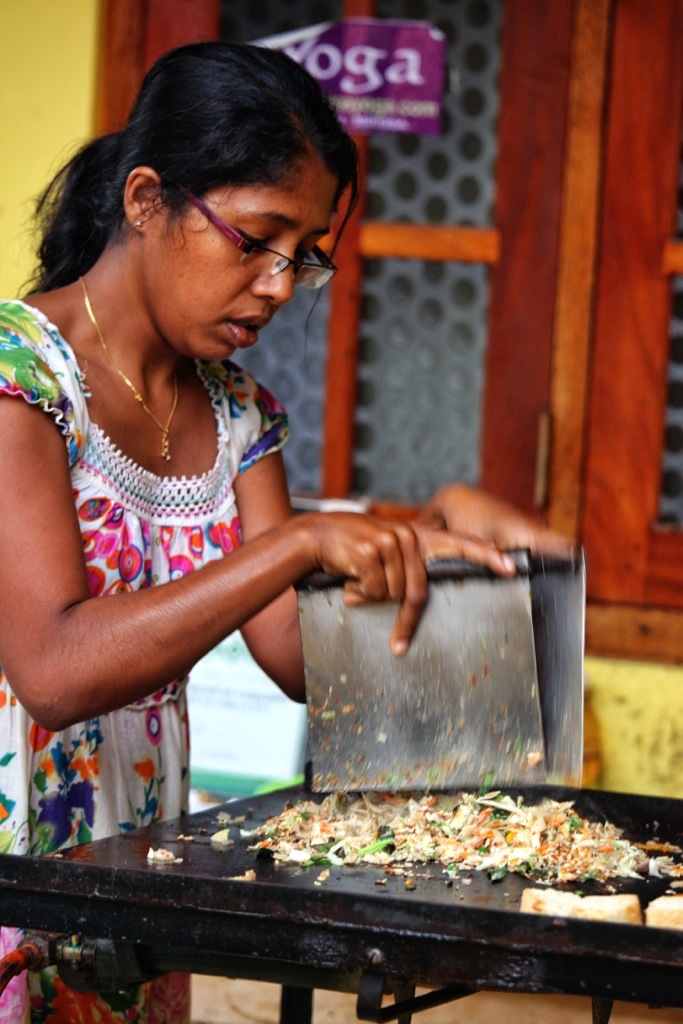 We took the bus back to Villa Naomi where we slacked for a few hours and as night close on we debated whether to head back all the way to Mirissa or try find something closer for dinner. In the end we ended up taking a Tuk-tuk to Weligama for some Roti, it was OK but not on par with the one we had for lunch. After some more reading we fall asleep in the now somewhat more cooler room.