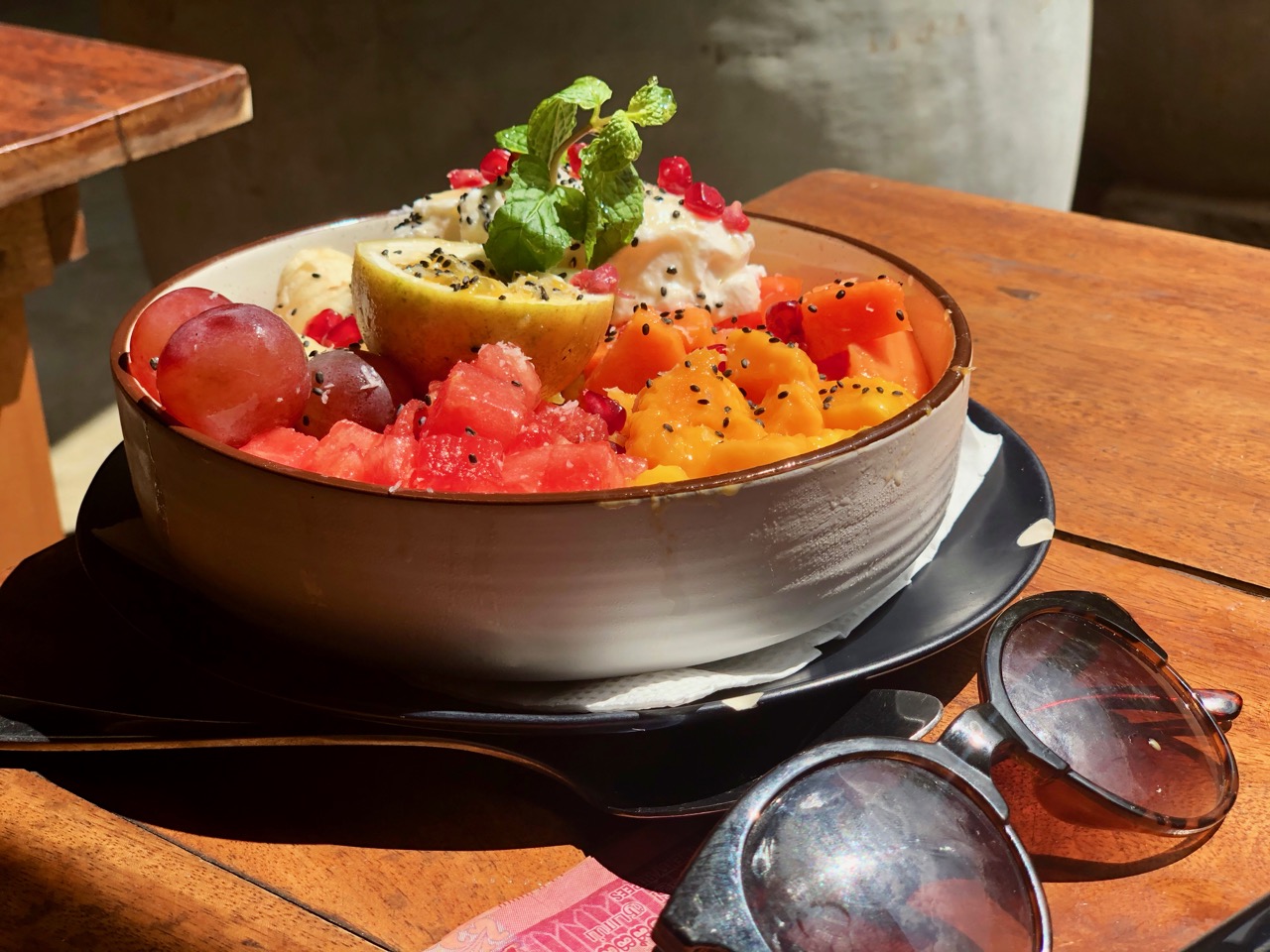 Yesterday I gave a gift to myself and postponed some blogging to fire up Hollow Knight on the Switch. Turns out the game is really good, so I spend some time this morning while the others slept and managed to beat the first boss. We still weren't hungry despite skipping dinner so went to the beach and pick up some Yoghurt on the way. Turns out stores were closed and the beach full of locals celebrating Christmas Day.
We decided we perhaps were a bit hungry after all so took a tuk-tuk to Salty Swamis – and here found the full hipster community of Hikkaduwa gathered for brunches and breakfasts. There was the British accents, healthy and environmental conscious food, the good looking clientele taking photos of themselves and blogging about their travels and even the playlists were embarrassingly similar to "best of Way out West festival 2012-2016" with Alt-J dominating. Did I say that the café also was a combined gallery and surf/clothing shop?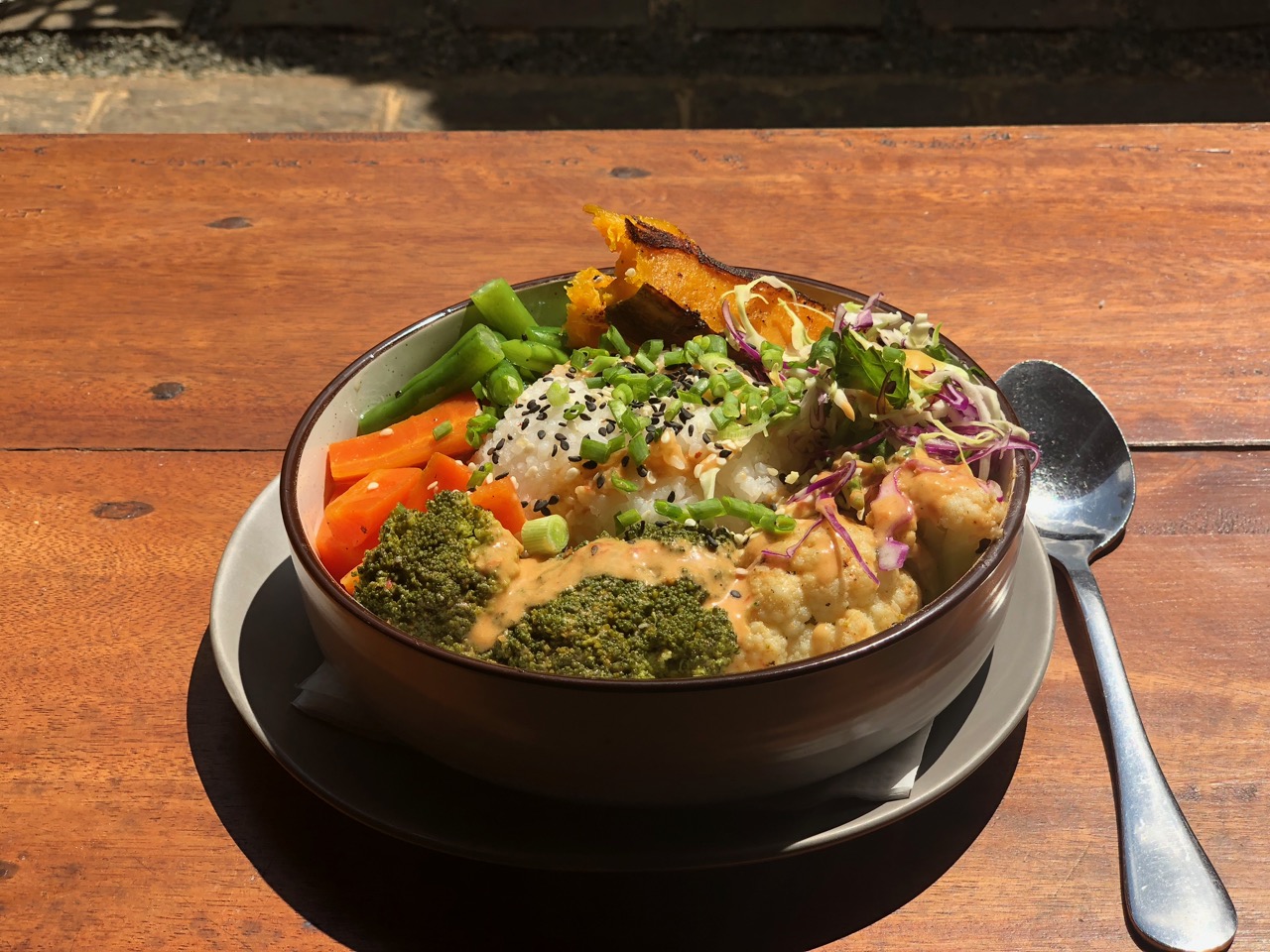 I succumbed to some shopping, and found two shorts that I liked – and wasn't even surprised that off course this was a hipster nature-friendly-posing brand that sold things over Instagram and focused on lifestyles. After that splurge we went back to our base camp for some *drumrolls* pool lounging.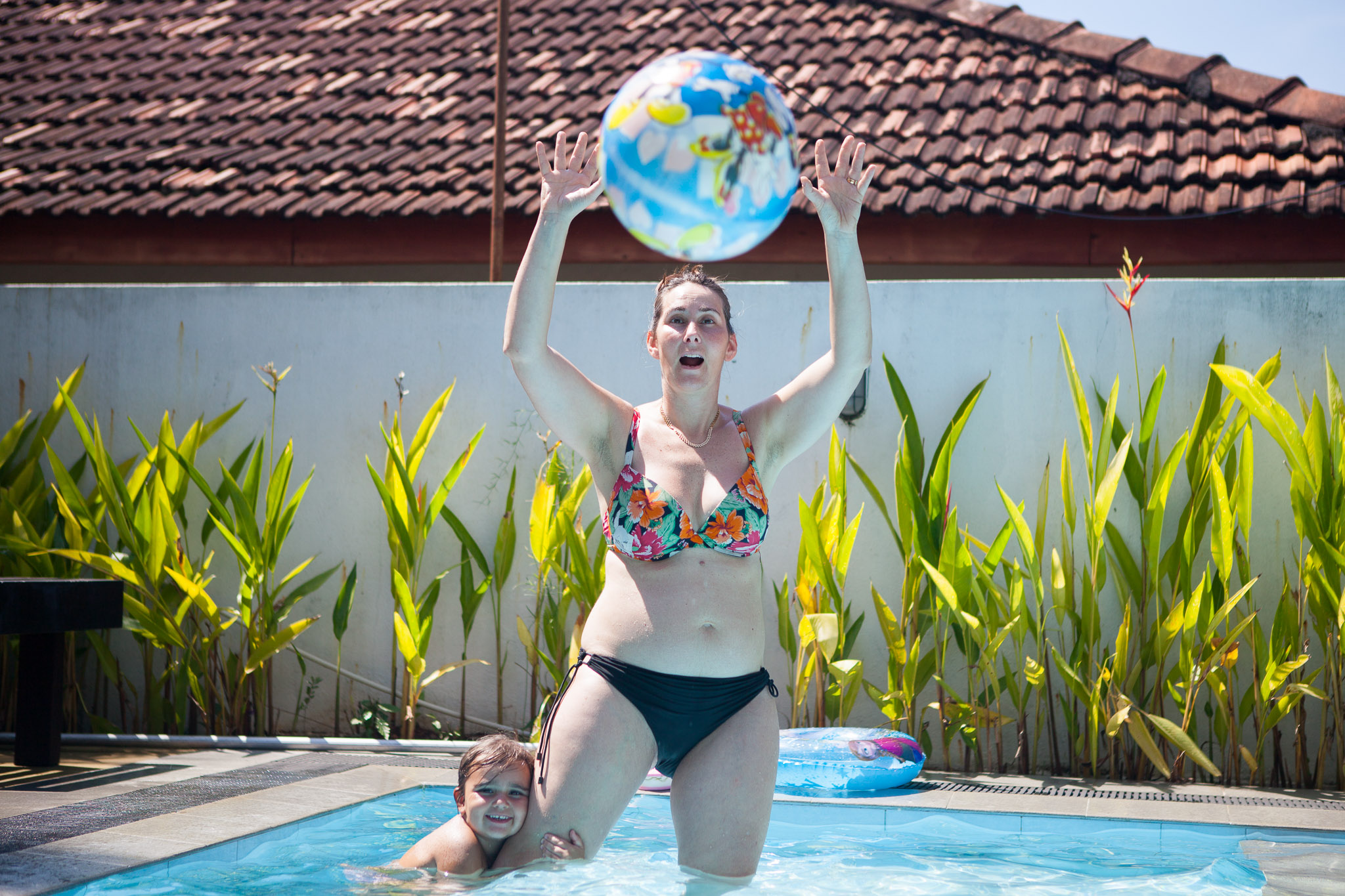 Mona was later off to prepare some nice chimichurri that we would bring with us to a Christmas dinner at Deepthi we had been invited to. We had been told by Kalle & Gunnel on how home dinners are performed in Sri Lanka but were still a bit taken back by the concept. Basically the guests (us + a pair of Russian ladies) are seated at the table, and after some time (which can be quite some time) dinner is served to the guests, while the hosts observe. Similar to middle-eastern concepts food is refilled until you wildly protest and it's considered rude/embarrassing if you don't leave at least some food on your plate.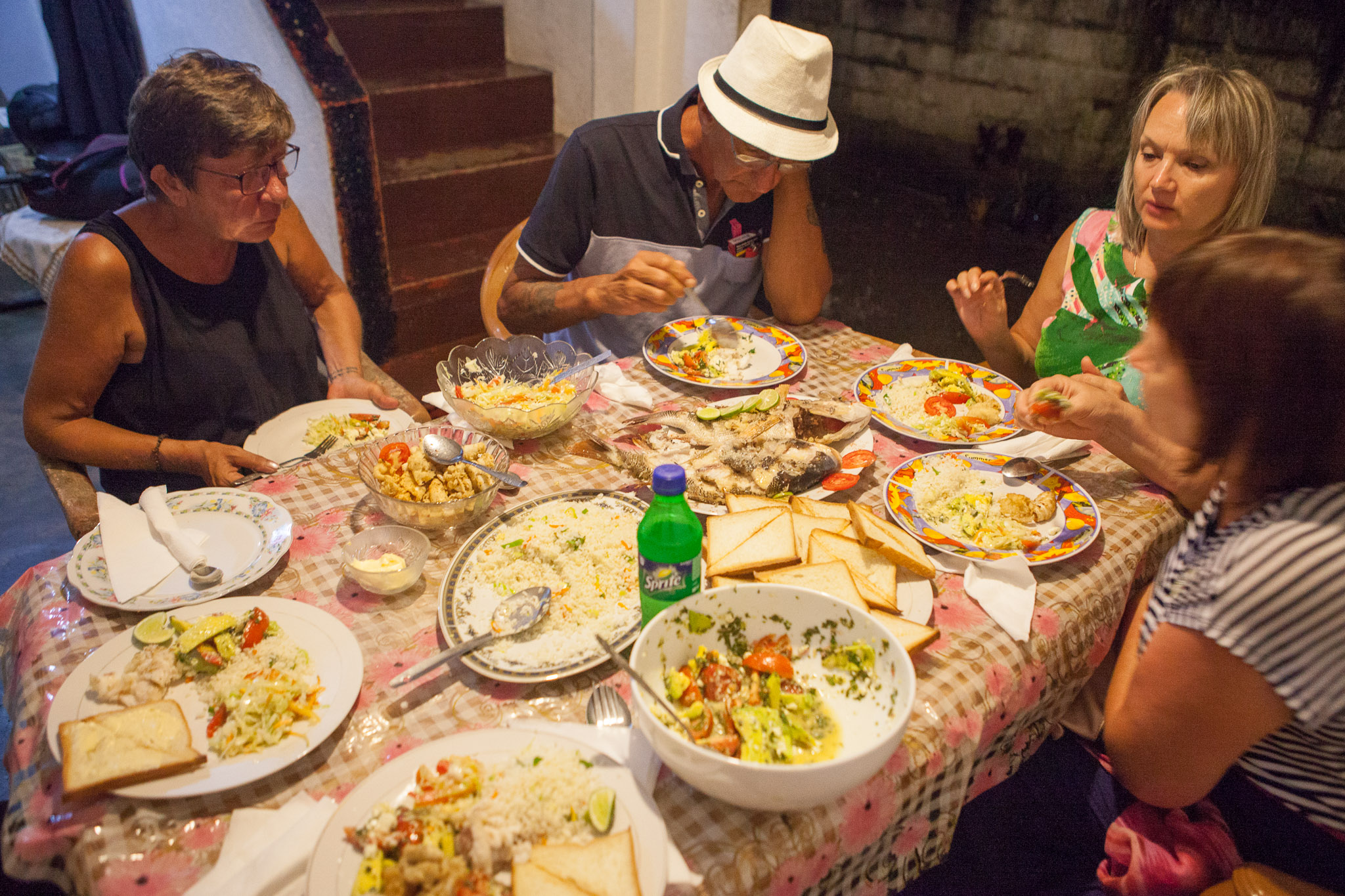 The dinner was nice, and the food tasted really good. Unfortunately the Russian ladies could zero, zilch, nada English and since Deepthi wasn't present that made conversation a bit more interesting. I got some help from a friend with basic Russian skills over messenger (downloading a translation app would have taken too long) which contributed to the conversation and of course smiles and gestures are universal.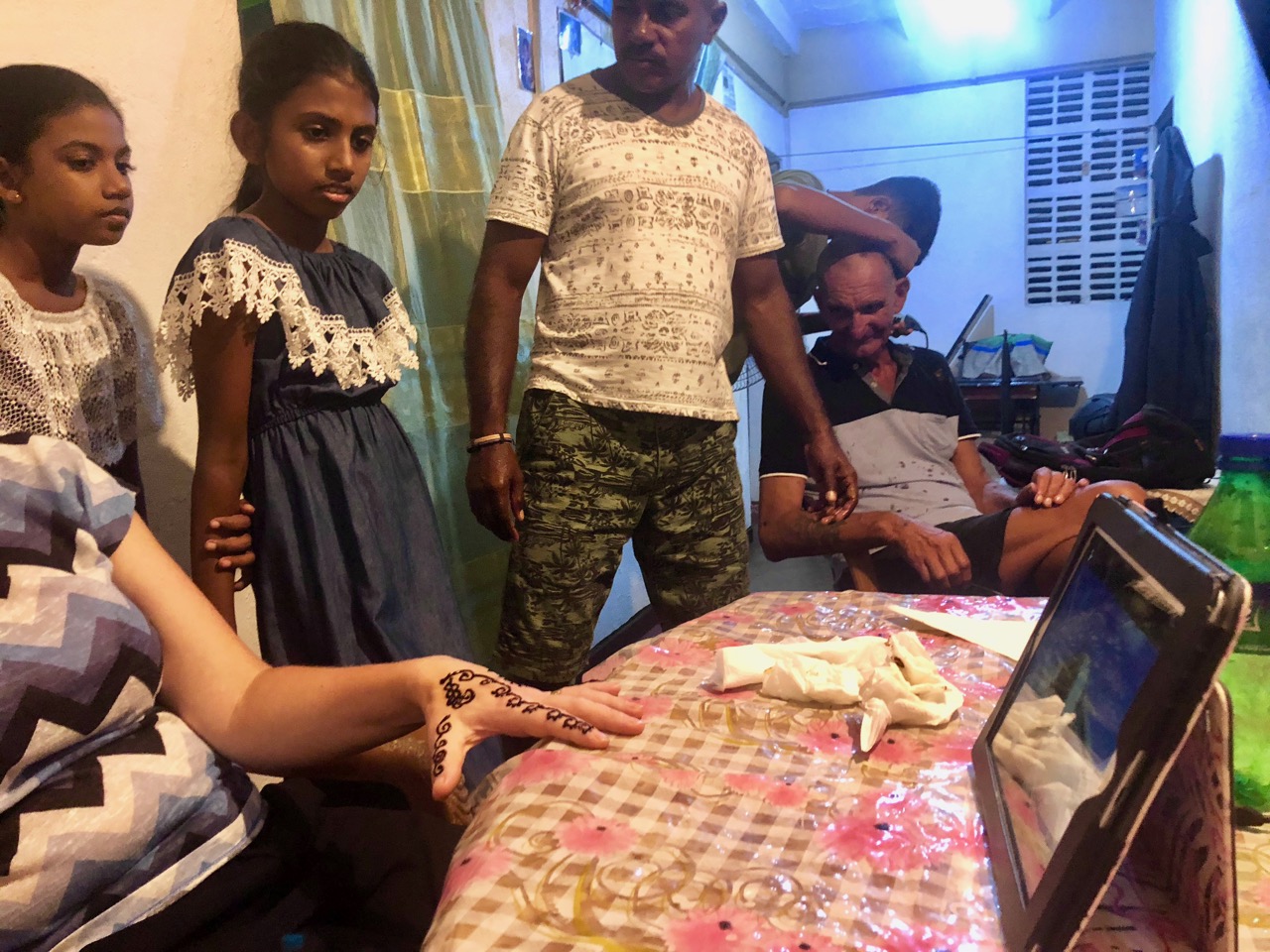 Once dinner was done, it was time for entertainment and Kalle to get a haircut, the girls were fond of Juni and also intrigued by the Netflix cartoons she brought. The oldest girl also had a tube of Henna color and wanted to practice Mehndi so Gunnel and Mona volunteered their hands for some patterns. This of course led to Juni wanted to have some as well, she got a heart on her shoulder and a pattern on her hand – and told that she absolutely needed to not touch the color for at least ten minutes, but ideally ten more.