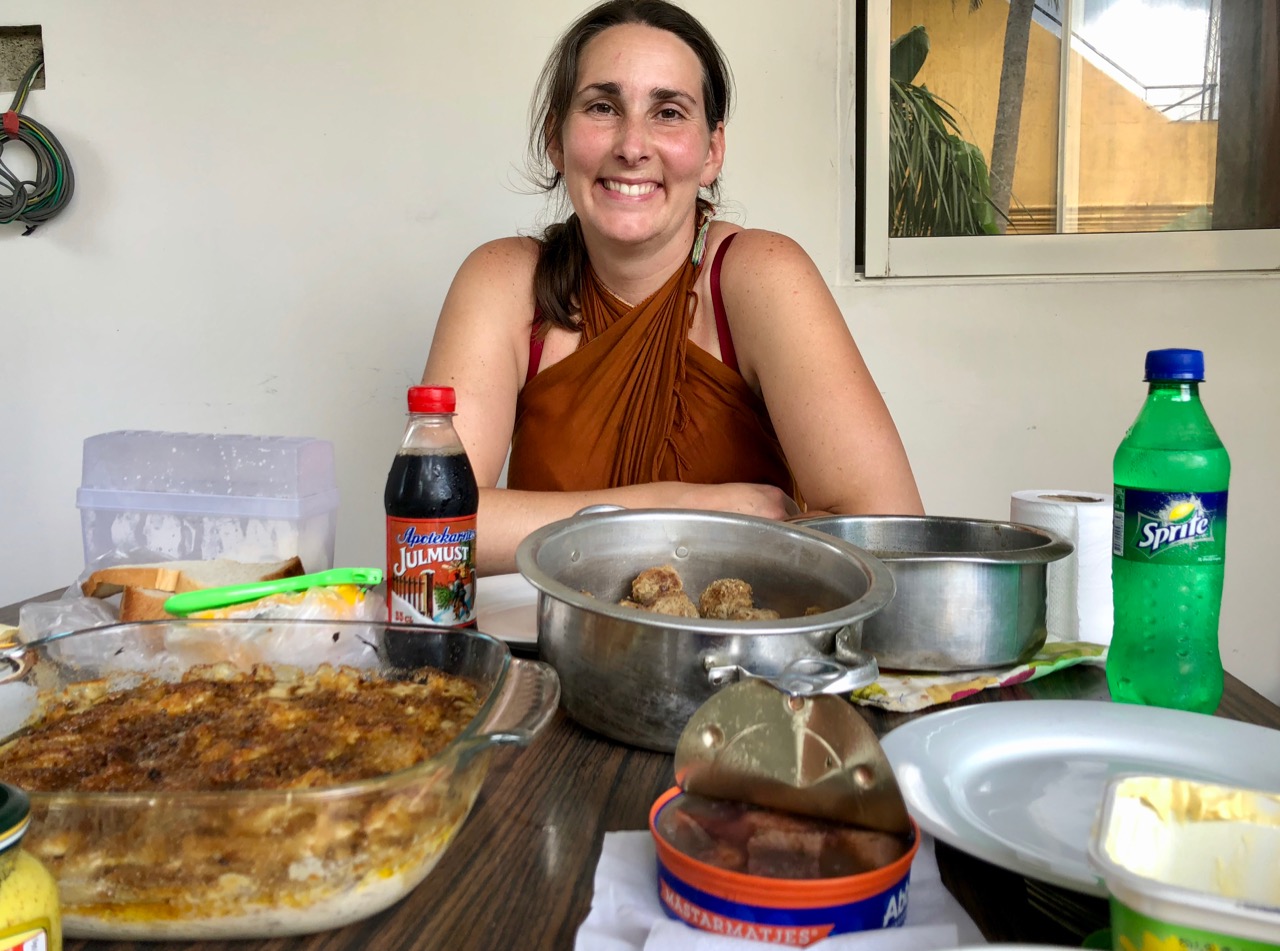 To get the true Christmas feeling we had asked for the AC to be turned on and lowered the temperature last night, it worked really well so we had to turn it off sometime during the night to avoid frostbite. Juni's first words as she woke was "Today's Christmas!" followed by the "Today we can eat Christmas candy!!", then she also stated that there was snow outside which we considered unlikely but two out of three isn't a bad start.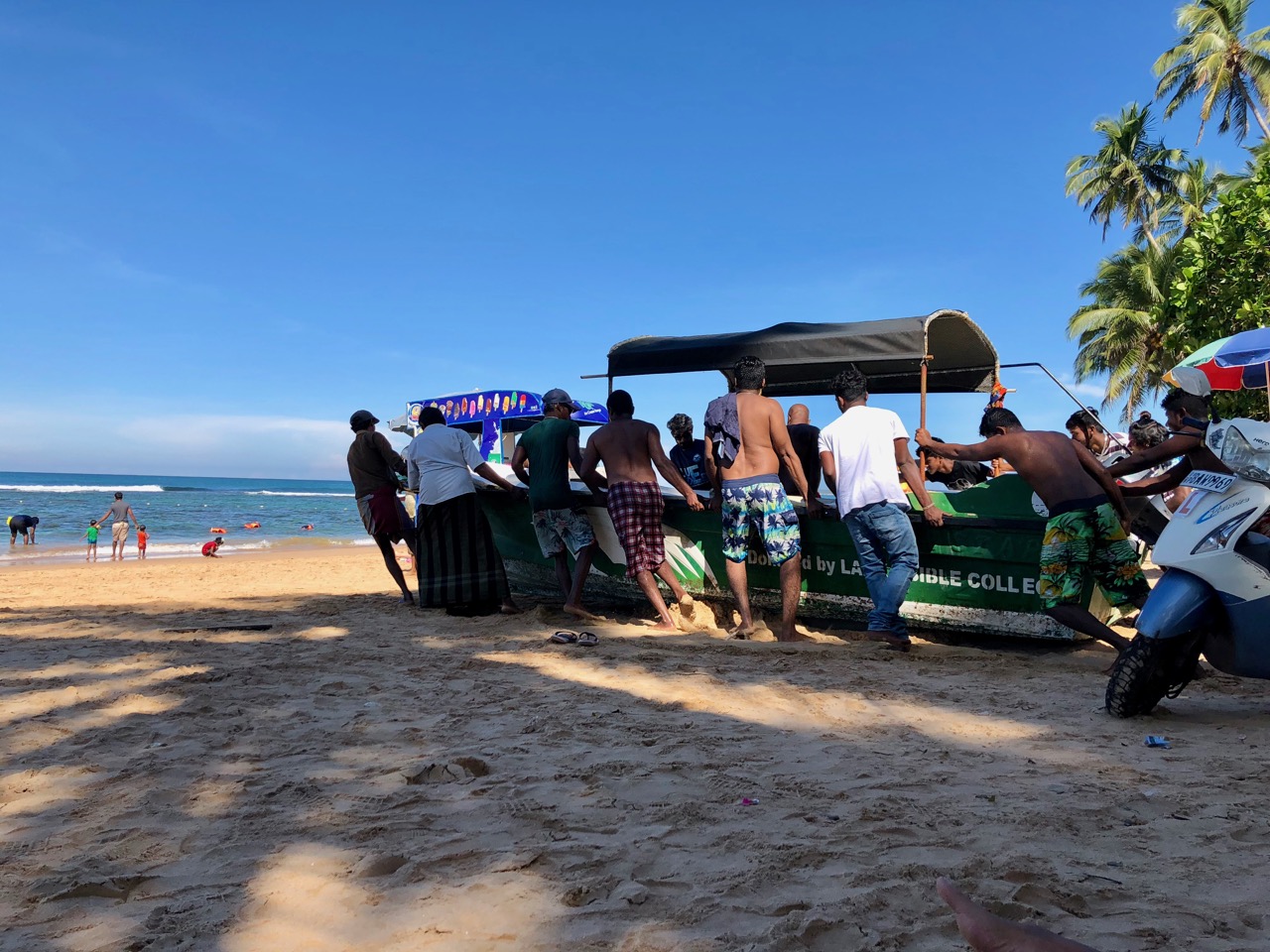 We did some usual lounging at the beach, and today apparently was the day a boat that had undergone renovations would finally be tested if she was sea-worthy. I had a prime spot in watching the endeavor from the inflatable couch, and contributed with well-timed "Now push" instruction – it's important that we all help each other in the ways we're best suited to. We went back to the hotel and pool as the sun got stronger and Mona went to Kalle and Gunnel to assist in preparing the traditional Christmas feast.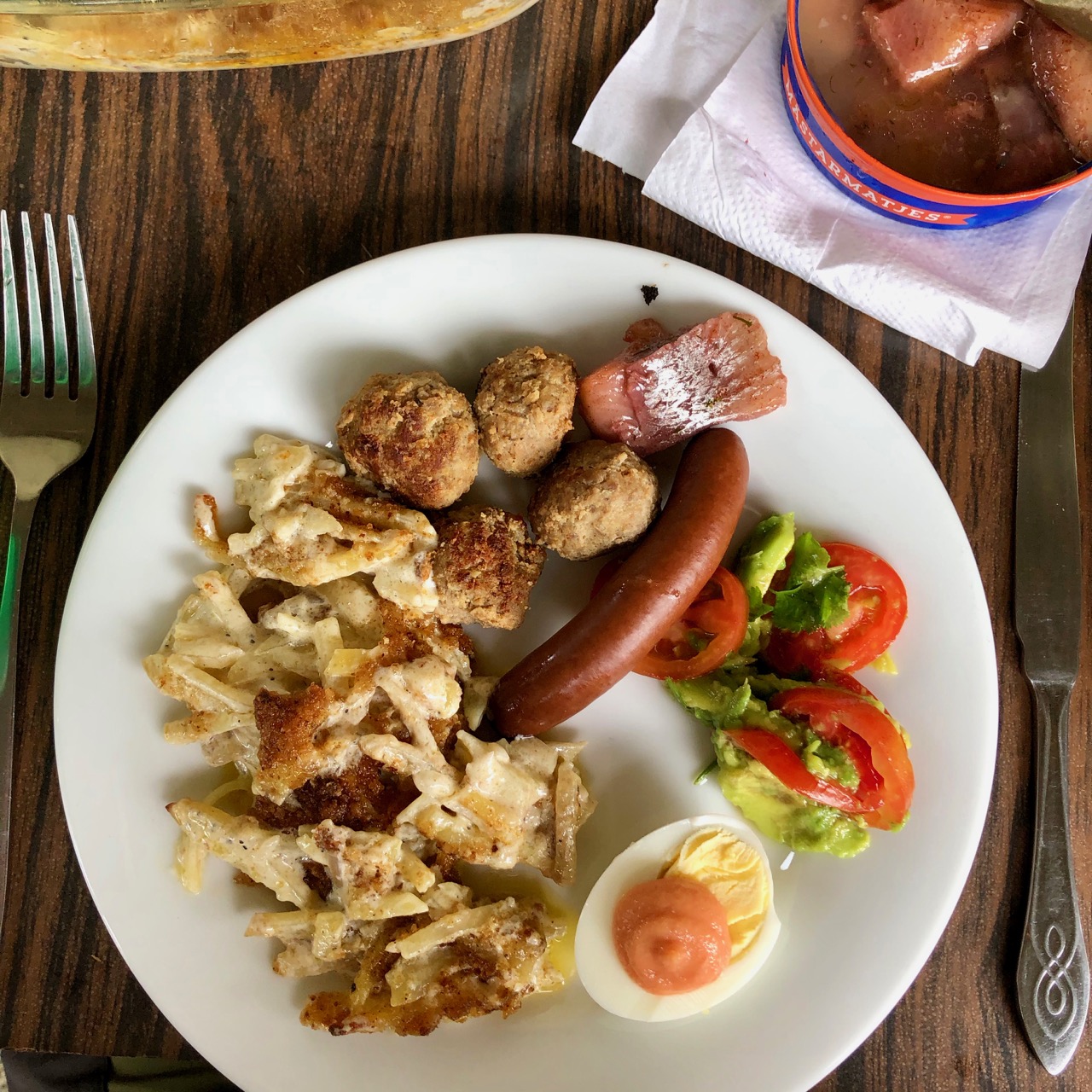 Gunnel was still feeling ill, so it was only Kalle that joined us on our balcony where we enjoyed the main traditional courses, and after food Juni was pleasantly surprised that there were gifts to be unwrapped. We also did some FaceTime calls to relatives and managed despite the time difference say our hellos and wish merry Christmas.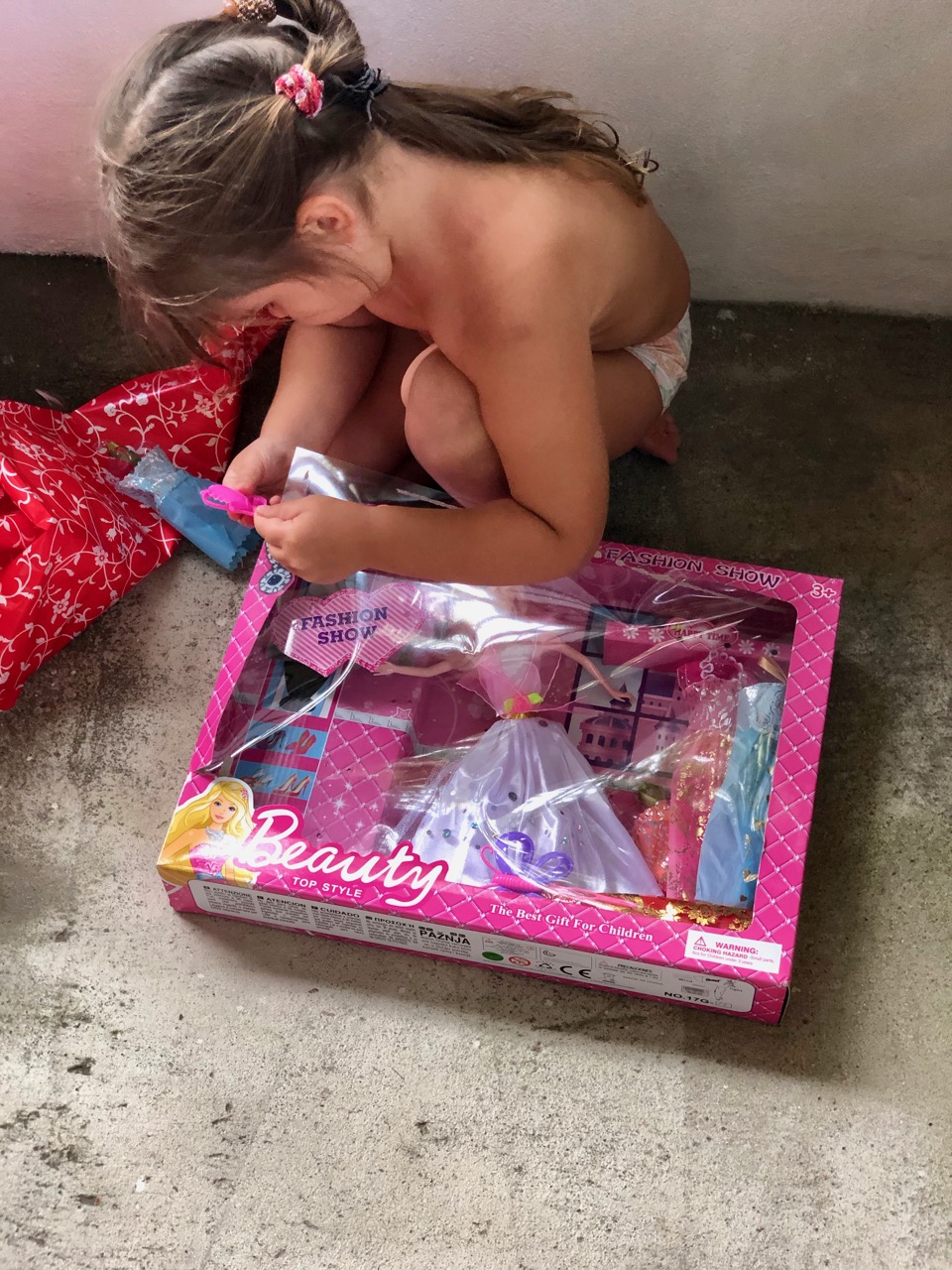 After the nice lunch we rested as one should, and then took a stroll down to the beach to have a look at the sunset. Later we managed to squeeze in the last FaceTime call for the day and concluded that it had been a nice Christmas Eve despite the lack of snow and my family.