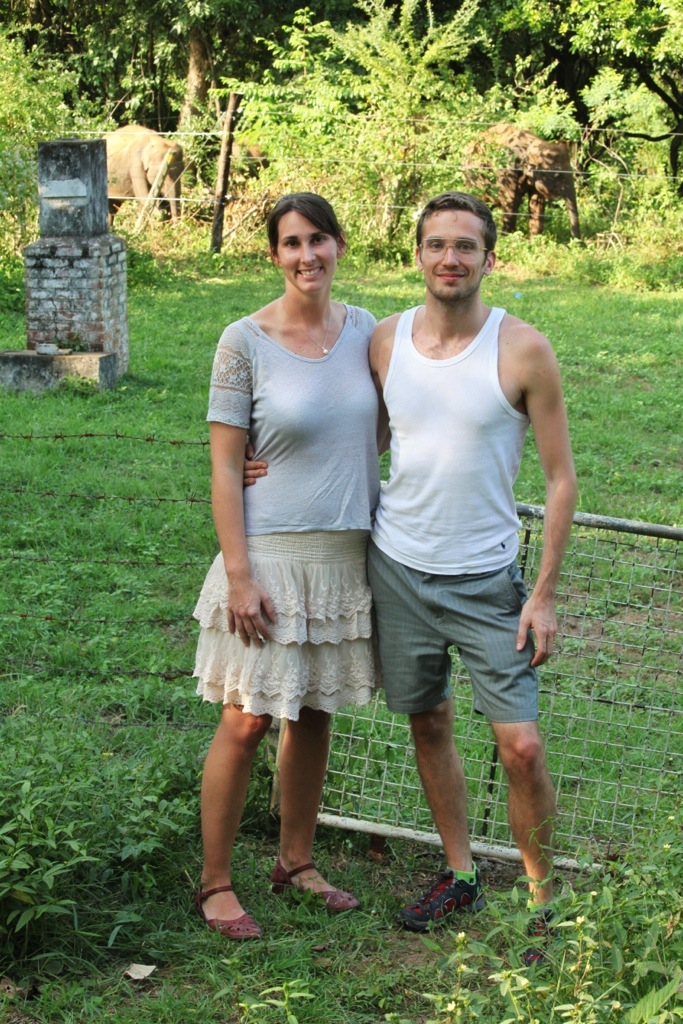 After a morning Yoga session and breakfast we checked out and chatted with Avi and family who had their lunch after being on a more successful whale watching trip. We decided to splurge the transport to Ella rather than head to Matara and try the buses so it was a van for about 60 EUR. It should be said that the van had four spacious seats so it was a nice and safe ride and we accepted the drivers offer to take a slightly longer (5 more EUR) passing the national park and some other sights along the way.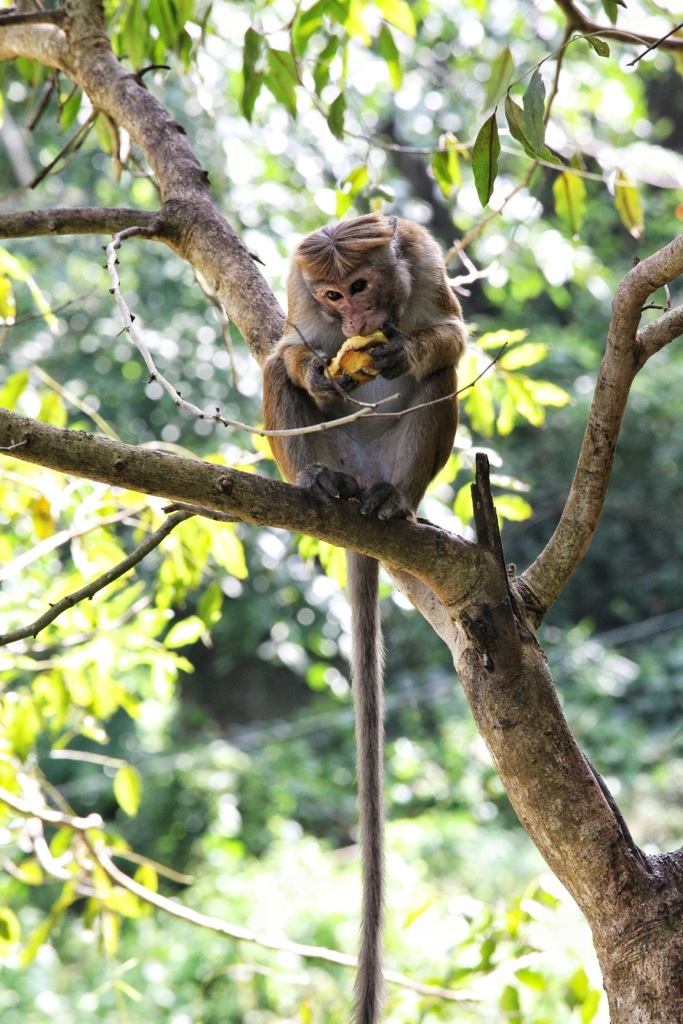 This turned out to be a very good choice, we stopped at some huge rock and some enormous Buddha statue. I also stopped the car for taking photos of various wildlife along the way, monkeys, bats(!) as well as nice nature. While passing next to the national park we very quite lucky and saw a small herd of baby elephants grazing just next to the border of the national park. After five fun hours we were closing up on Ella though, and had to back track a little since "2.5km into the jungle" didn't mean from Ella but rather 15km from Ella and then off into the jungle.
I got some bad vibes since the 400m walk was after the 2.5km straight into jungle and took quite the time. By now it was pitch black and when we finally arrived there were torches here and there and the place looked like something from a Survivor tv-series set. We were shown to our awesome room with glass walls, or so we thought. The room had no walls, no power outlets and no door.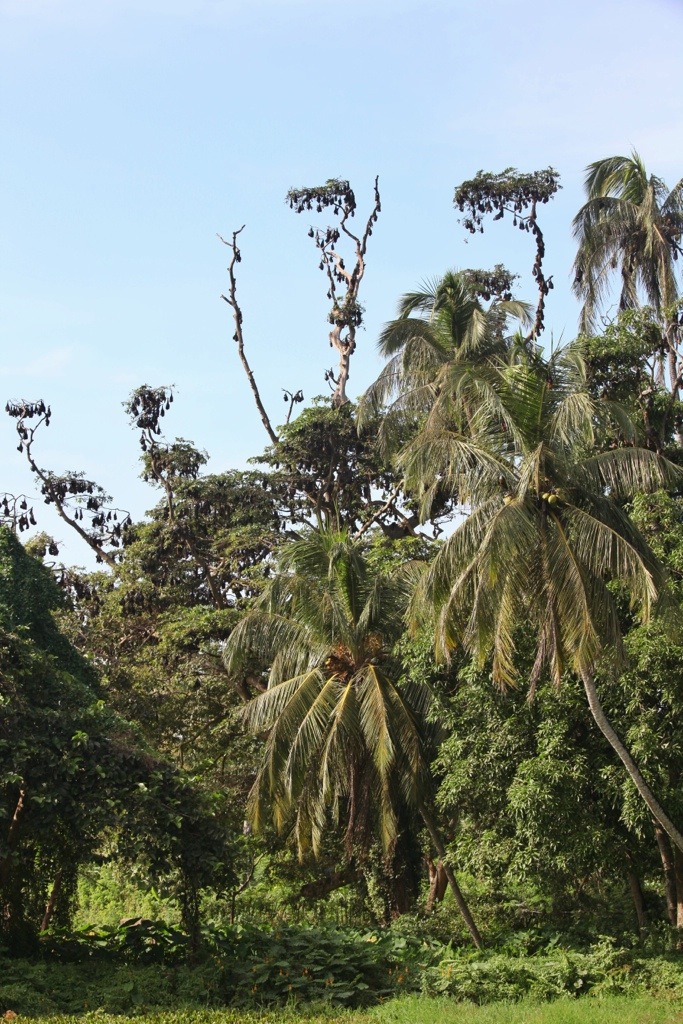 I asked repeatedly if this really was the deluxe room and indeed it was, we needed dinner by now but I passed their "office" which was the only place where there was something resembling wifi and checked my mail. Indeed I had confirmation for a room with glass walls, I once again showed this and were then informed that well, they did have rooms like that but they had given that to someone else already. So it wasn't a deluxe room I asked and the guy squirmed being caught lying a few minutes ago. Someone more senior stepped in and offered a deluxe tent(!) which we had a look at. It was an improvement but still quite a bit from our expectations. We had dinner and then made up our mind, we're out of here. Initially they tried to charge us for the jungle ride and the food but they agreed after some persuasion to drop us at the main road as compensation for our hassles. Ella Jungle Resort may be an awesome place (for scouting groups), but their staff combined with the hassle of getting to Ella/back make it impossible to recommend.
So now it was 22:00, we were quite a bit away from civilization and we had nowhere to sleep for the next four nights 🙂 We paid a ridiculously high price to a tuk-tuk driver that Ella Jungle Resort had called to get into Ella town (5 EUR) and we found a place called Dream cafe which fortunately had a spare room due to a no-show by someone. We quickly fell asleep after quite the day but had a roof and warm beds and actual walls and could walk to Ella to start to figure out what our next move would be.