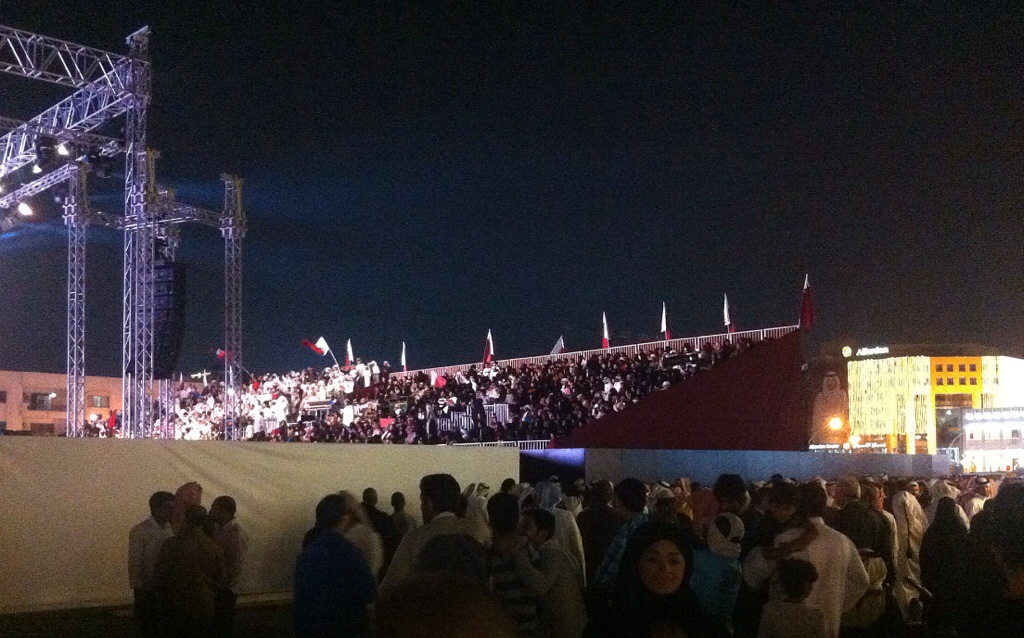 After enjoying the first meal on the vacation, a tasty falafel from Jalla Jalla in Malmö, and a little wine we hit the sack at Anna. I slept well, Mona not as much due to her having caught a cold and after a brisk walk we were on the train to the Airport.
After stocking up on some licorice we boarded and were a tad surprised to bump into acquaintances who were having the seats one row in front of us, it's a small world indeed. It had escaped me while booking but once we sat down I realized we were flying with one of Qatar Airways's new Dreamliners. So far pretty nice, USB-charger at every seat (which couldn't charge the iPad though), spacious and nicer air and temperature, and fancy windows with gradual settings of shade to mention some of the improvements. Nice entertainment but the remote as well as the main screen had some "minor" lag in the on-screen scrolling. Unsurprisingly economy had not access to the nice bar we saw when entering but I suppose you need to differentiate tickets.
We arrived, went through passport control and there remembered that not all our credit cards had been enabled for Asia but after two tries we managed to pay for our visas. A quick and cheap taxi to our hotel Ramada Encore, change of shoes and we got another taxi to Souq Waqif. Note that taking a taxi from the hotel was about 6 times more expensive then taking one back with the meter, that said 6 EUR wasn't worth hassling about. We were lucky to catch a live concert that seemed quite popular, the view to the stage was not ideal but I found the audience more interesting – this were not two separate sports teams. We hade some nice local food and after strolling the Souq for an hour or so we returned to the hotel.