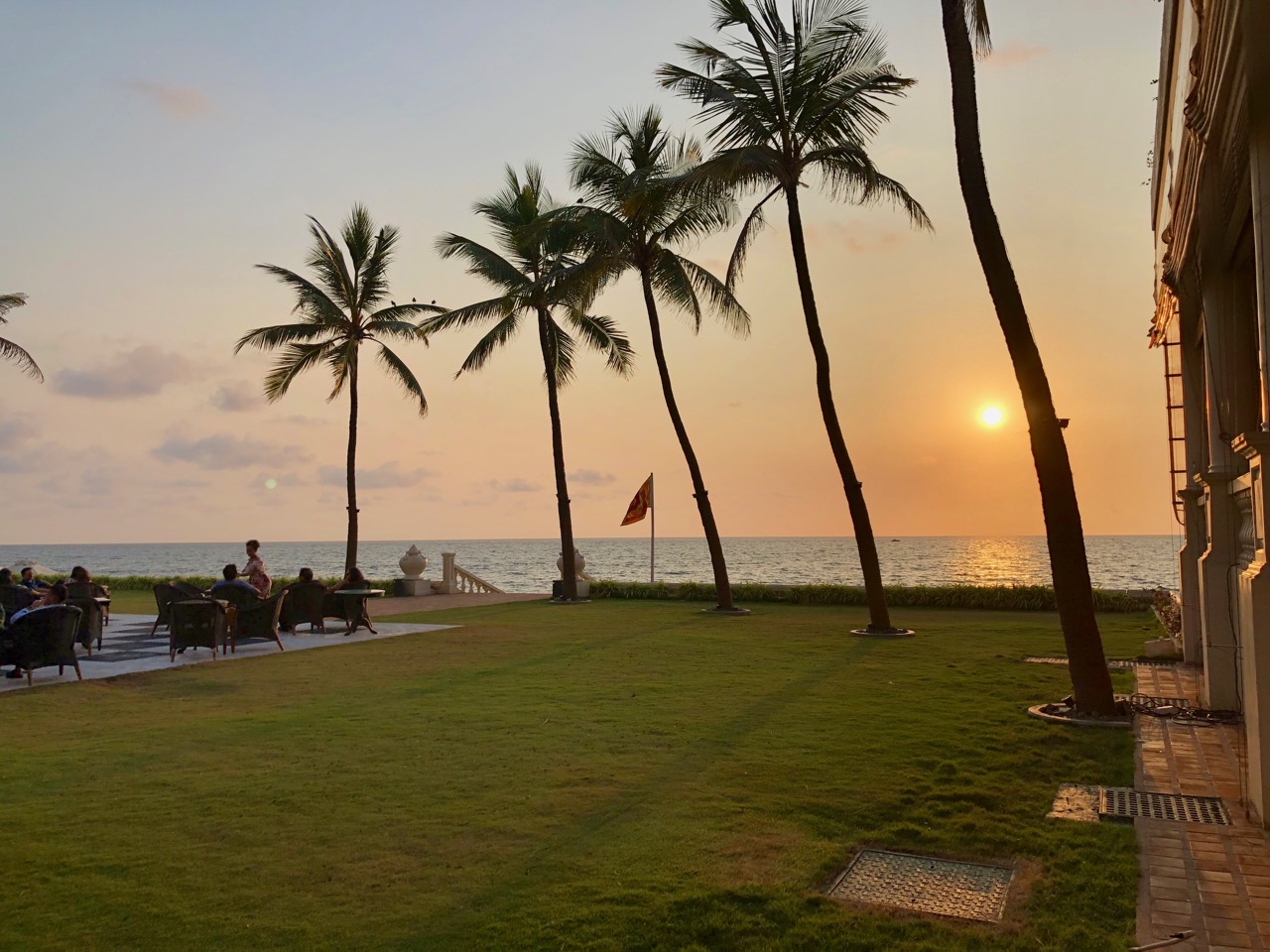 We had a not necessarily good sleep but a fun night, you could hear the party-music slightly but not enough to keep me awake. I could however hear the quite intoxicated woman knocking strongly on a door next to ours and loudly asking in heavy Russian accent for a male name and the lady proprietor urgently trying to get her to stop/leave – clearly the man was not interested in further meeting her at 03:00.
The breakfast was simple, but really nice for being a classic English breakfast – Juni approved and I can't remember the last time I actually enjoyed toasted white bread with jam but it tasted delicious. We checked out and left our bags in the hotel and headed off to meet Kalle & Gunnel for the last beach visit at Hikkaduwa for this trip. They had visit from friends to Kalle's brother so we gave them some traveling tips and discussed possible routes for their upcoming two weeks. It was quite hot so we stayed in the shadows and Juni wasn't really eager to swim either but played some in the sand. At noon we decided to have lunch and said our final goodbyes to Kalle & Gunnel.
Another final goodbye was given to Salty Swamis, and we booked a small car (no larger were available unfortunately) from Hikkaduwa to Colombo and loaded up. Juni fell asleep a few minutes after we got going and slept almost the full two hours until we arrived at Galle Face Hotel. And just by arriving you realize the world of difference between this classy colonial hotel which has been around since 1864 and the so called five star we stayed at for New Years. A tiny detail, you remembered that we got two vouchers for the slow wifi? Here wifi speeds where good and when logging in with your surname and room number I was informed that this entitled me to 8 simultaneous devices, and how to contact the reception for any questions or further needs. This place indeed is the place to stay at if you are in Colombo, and in my view possibly still can stand by it's reputation from the late 1900th – to be the best hotel east of Suez.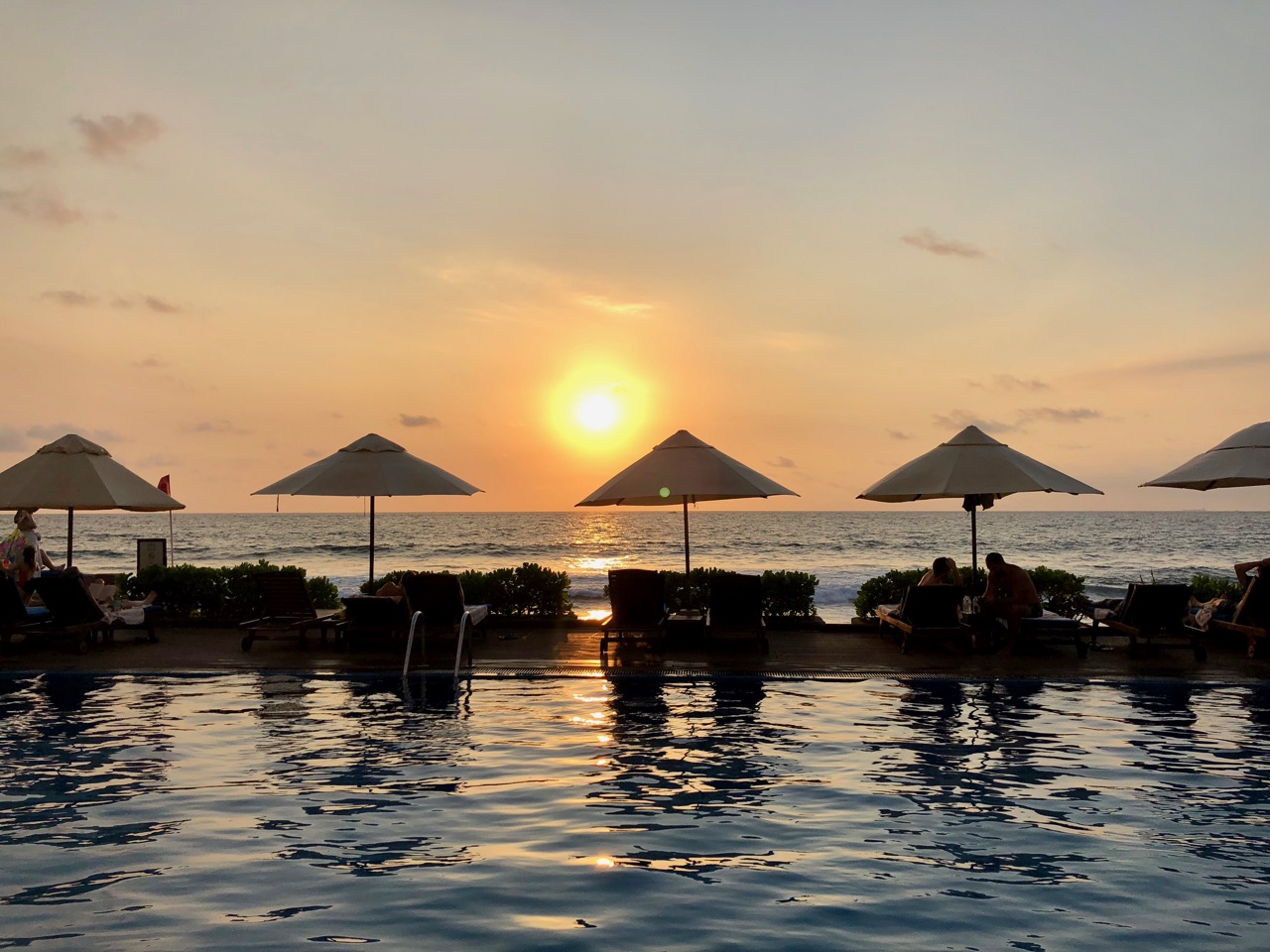 We got our room, which was a bit on the small side for all us to be fair, but service was excellent and everything about this hotel oozes tradition, heritage and style. We took some strolls with Juni and had a look at the sunset. Which off course is done at the same time they take down the flag. This ceremony includes someone playing the bagpipes in military uniform while the other person carefully takes down the flag timing exactly as the sun disappears in the sea. These things really push all my buttons and Mona confessed she was close to tears as well and that this was striking one of the things from her bucket list.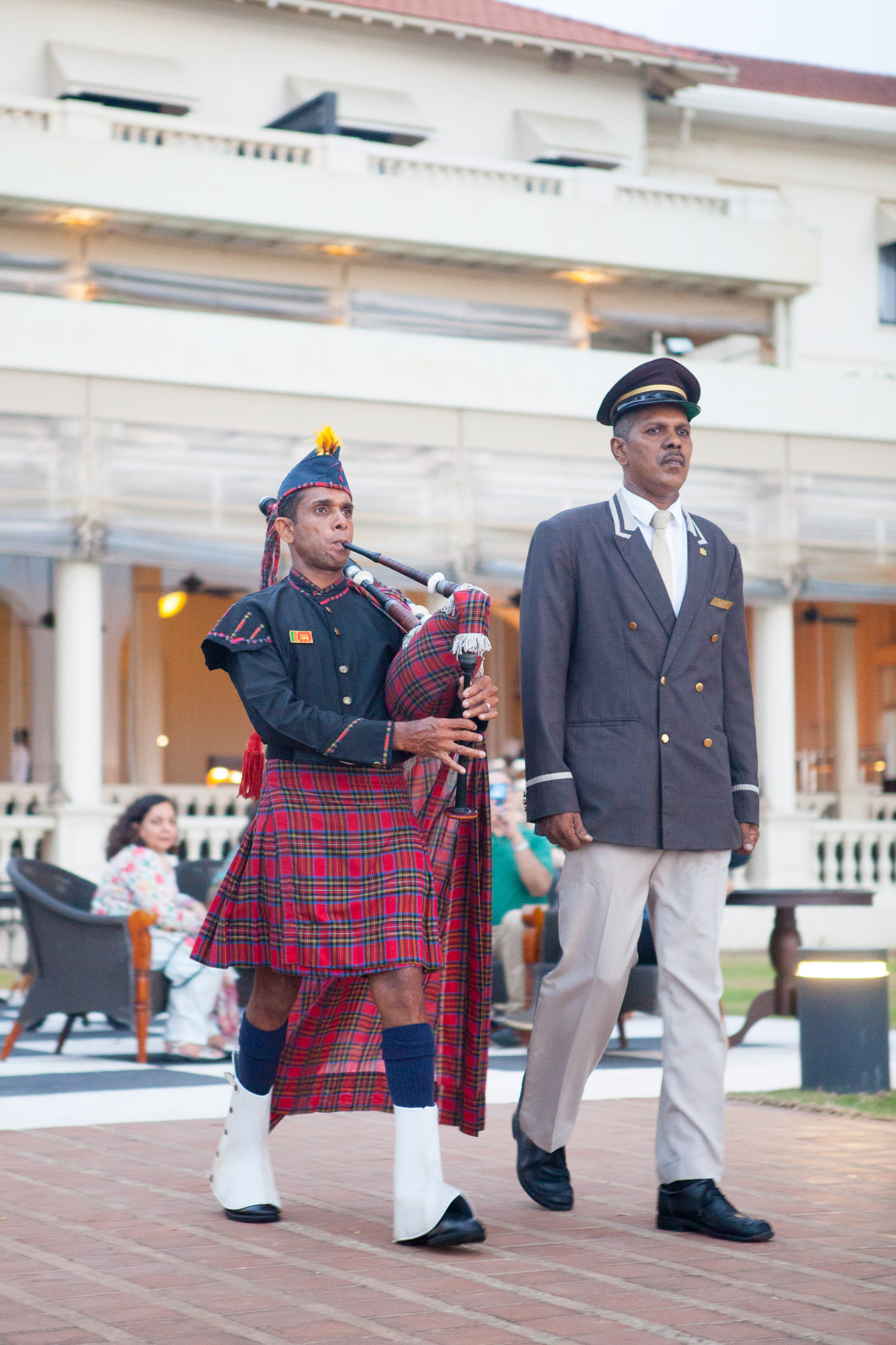 Since our last visit they had now finished renovations of the North wing, and opened up a new cuban styled restaurant that we may check out later. As we walked around Juni explained she was hungry and wanted pasta, ideally now we headed outside of the hotel to Galle Face Green where all the locals where flying kites and there were street food stalls. We managed to find some pasta, a bit of chicken and naans from a halal street food shop and enjoyed our meal while looking at Galle Face Hotel's front.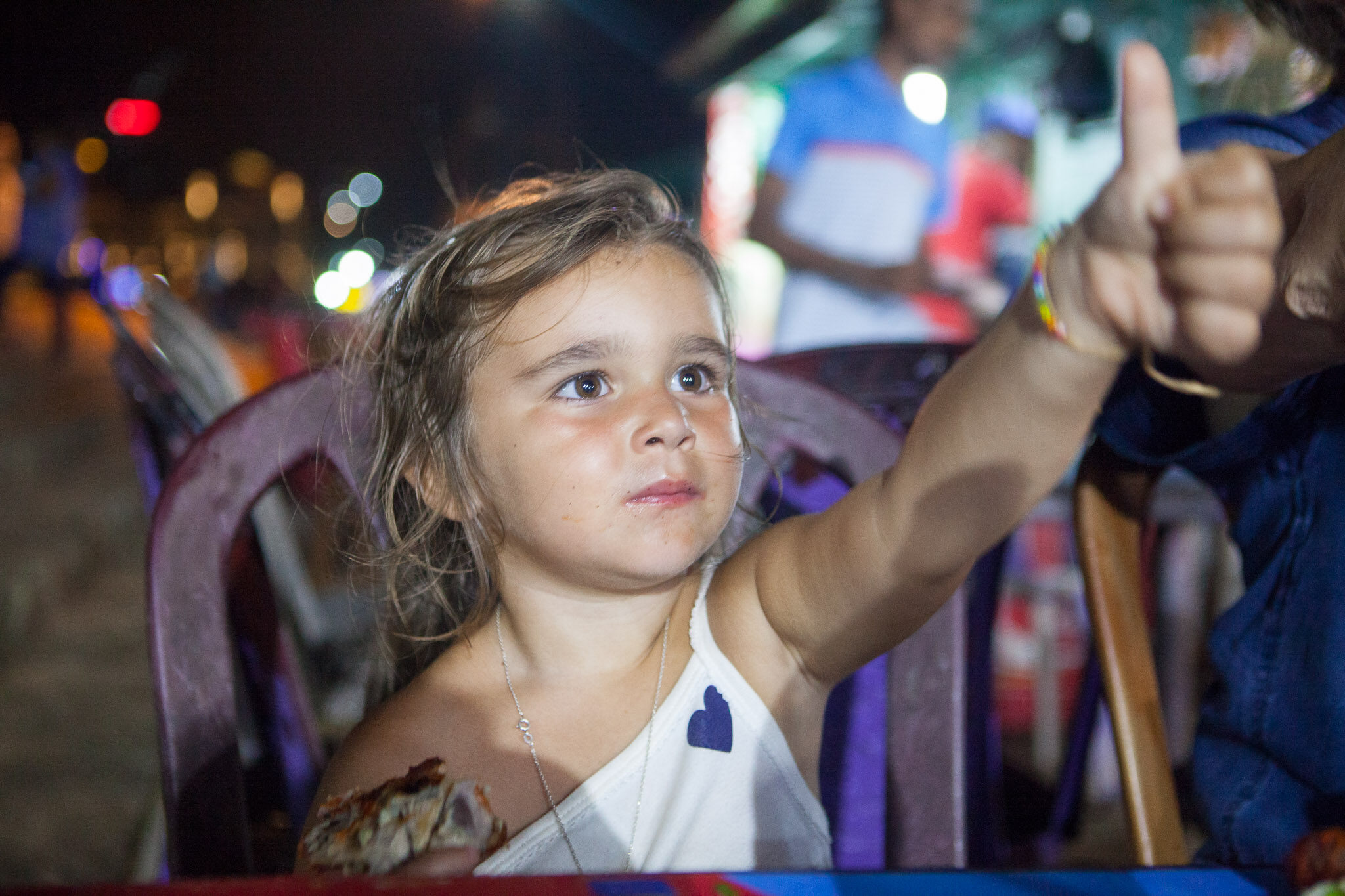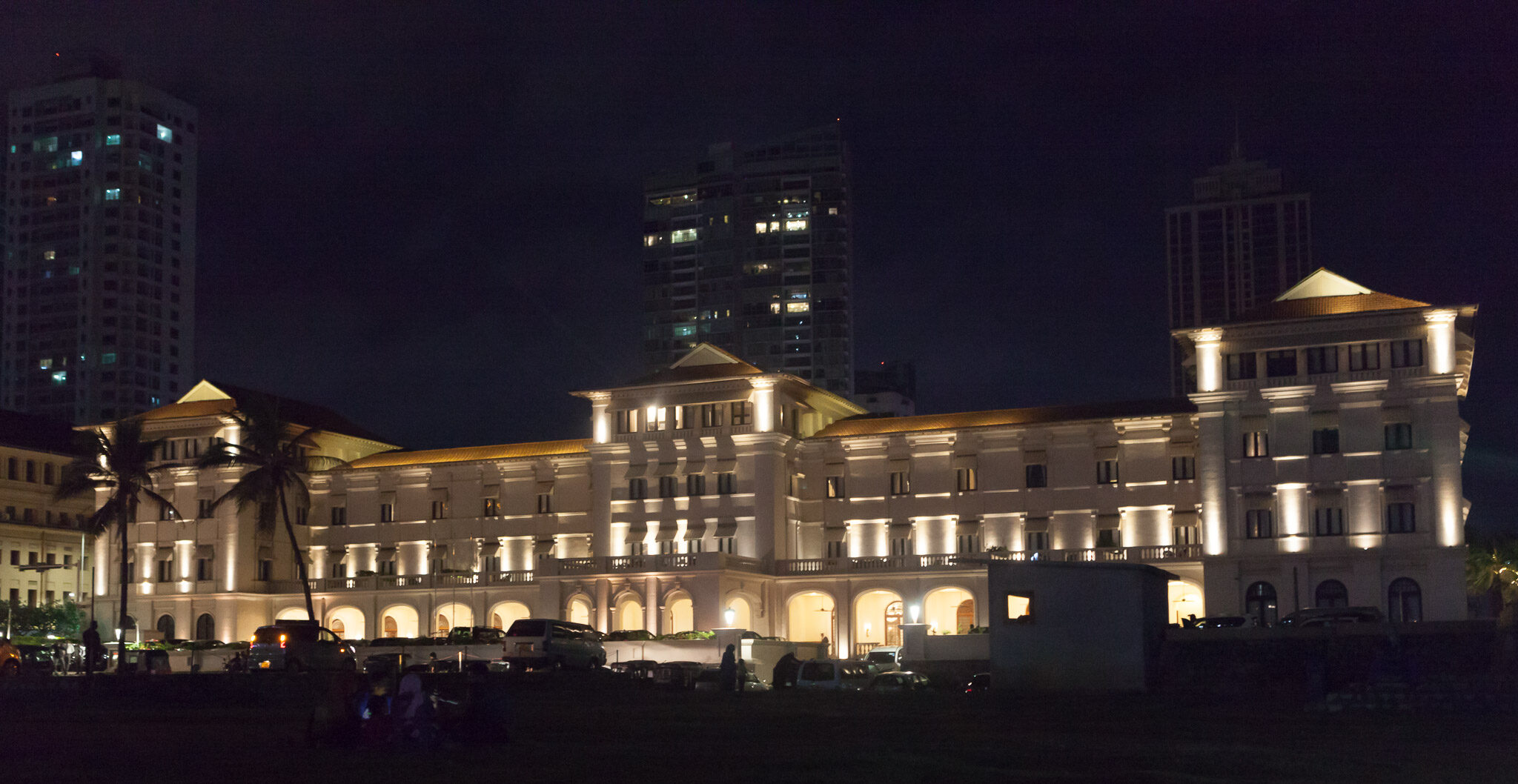 Well fed we headed back and managed to get all the way without any arguments with Juni despite locals tempting her with shiny, and often loud toys. I did a bit of blogging and then we fell asleep after another long day.