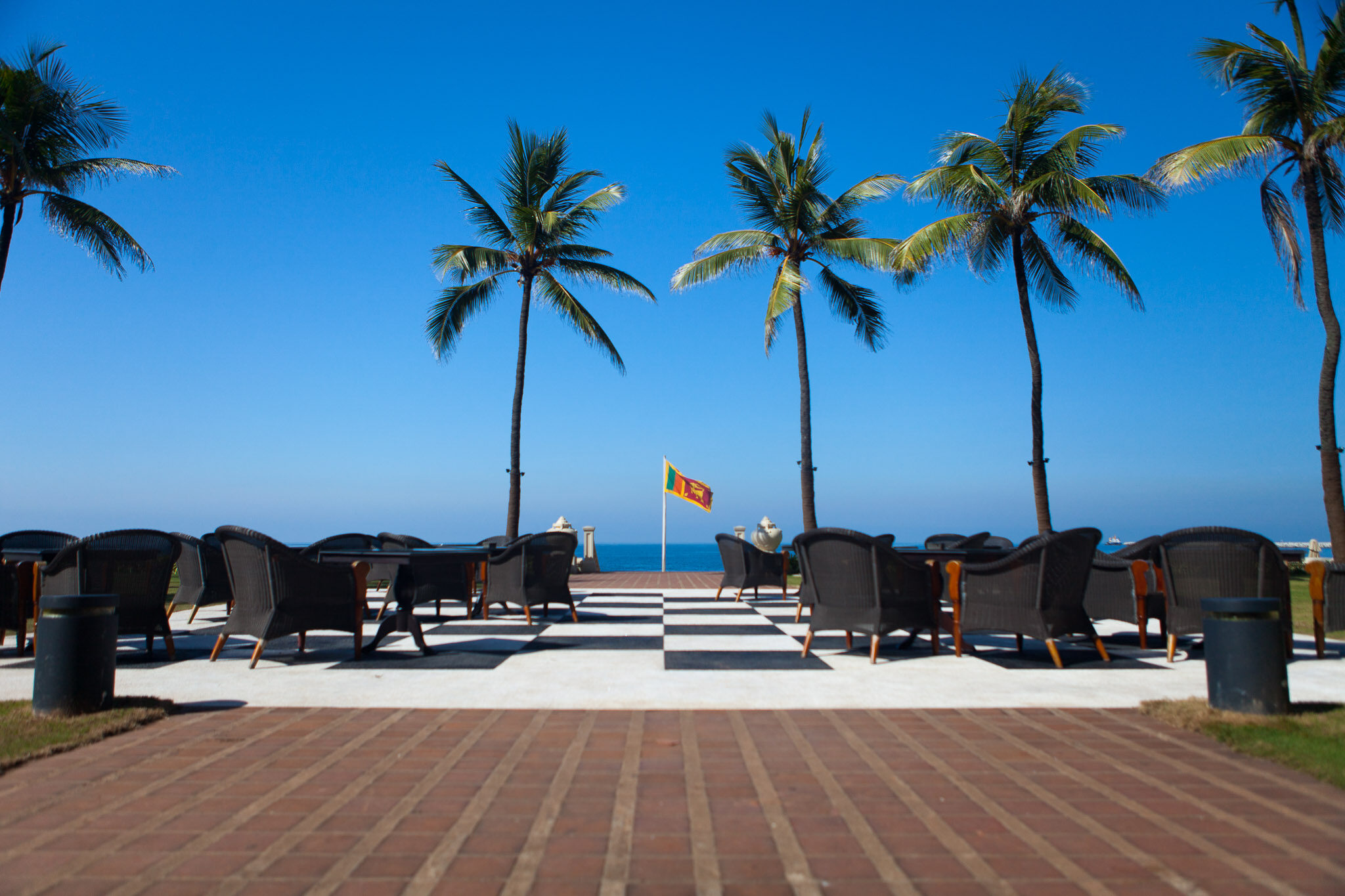 We started the morning with a fabulous breakfast – the omelet made was great, the fruit and bread selection left nothing to wish for and even I had some sweeter buns, some chocolate chips etc. We enjoyed the classic views and soaked in the atmosphere.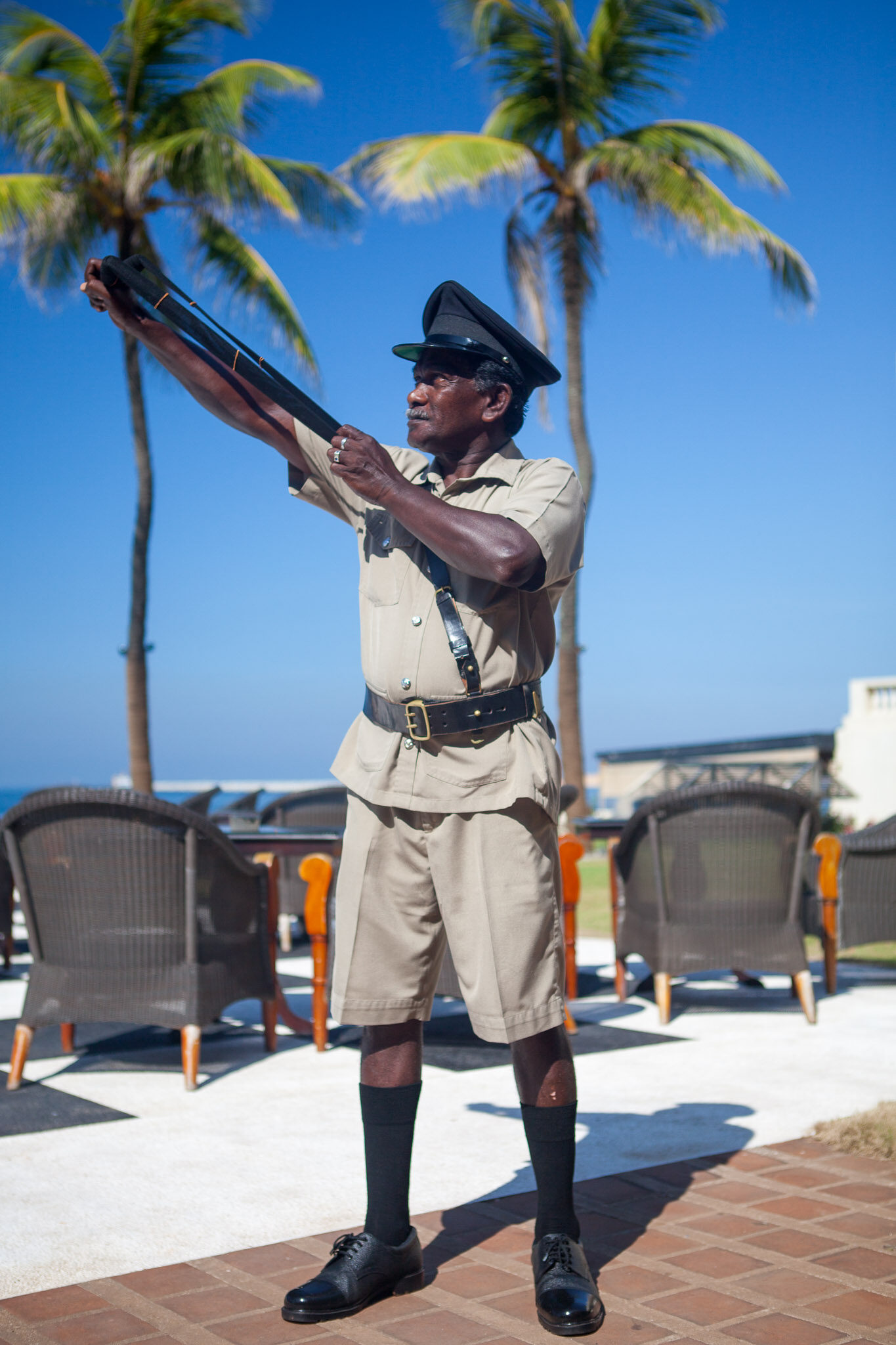 We also thought that perhaps we could make use of the concierge to offload my current main mental task – how to arrange packaging for the butterfly chairs. Mona asked and they were very happy to oblige finding packaging and safely wrapping the parts up.
Juni wanted to stay inside "the whole day" and watch iPad so rather than force her into the pool we thought why not – she will get fed up soon enough. It was also a good opportuntity for me to get caught up with the blogging while Mona went to see if there was anything left to buy from shops and malls.
Eventually Juni got tired of iPad and we played games for some time before Mona got back and we took a stroll down to Travellers bar. There are a lot of portraits of famous people who have stayed at the hotel throughout the history. It could be cheesy but manages to pass as showing off it's heritage proudly.
Mona would have her lunch while I went out to do some quick scouting for linen clothes for the summer in the malls. I also double-checked our luggage restrictions and saw that we only had one luggage per person – meaning that the very well wrapped chairs in two packages probably needed to transform into one piece.
I took a few PickMe rides between malls but I soon realized it was a moot point to try to find anything I liked to wear. I did find wanton noodle soup at one mall food court though, which had proper udon sized noodles which was a nice change form then very thin ones that I'd had here so far. I decided that I'd rather go back and hang out for the afternoon tea with the family than dash in and out of more stores.
As I got back, Mona told me she that her lunch hadn't turned out as expected. One thing led to another and on very friendly terms the head chef and his side-kick had now taken Monas recipe for a Caesar salad and would make one for her to taste and evaluate. They confessed that they have had a few complaints on this dish and realised that the there was a mismatch on what a many guests expected a Caesar salad to taste like and what they created so they wished to align more here. Another example of how the staff go on length to improve any shortcomings or missed expectations.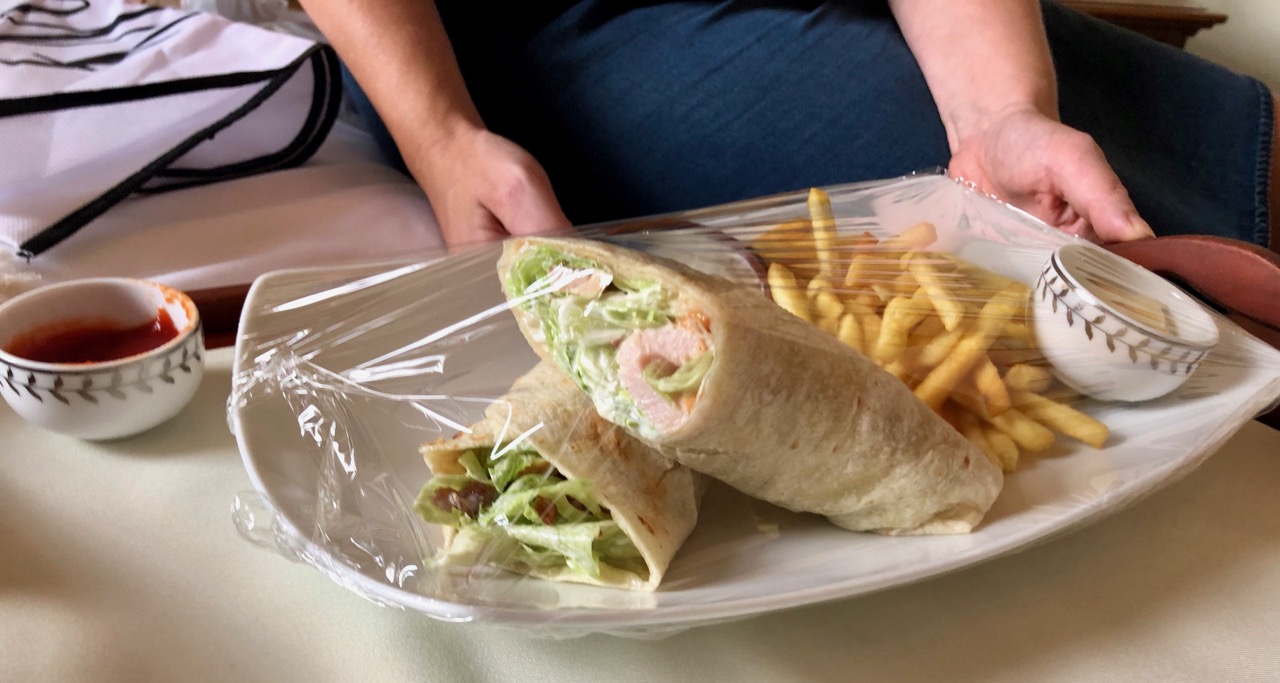 Having another look at the luggage situation we decided we would take the leather parts from the chair from the nice package by the concierge and instead put in my bag. We should be able to fit everything in our two bags and then with the chair-leg package we would come to our three allowed luggages. The tasting Caesar salad was brought to our room and Mona gave the verdict very good, if anything a pinch more salt but a big improvement.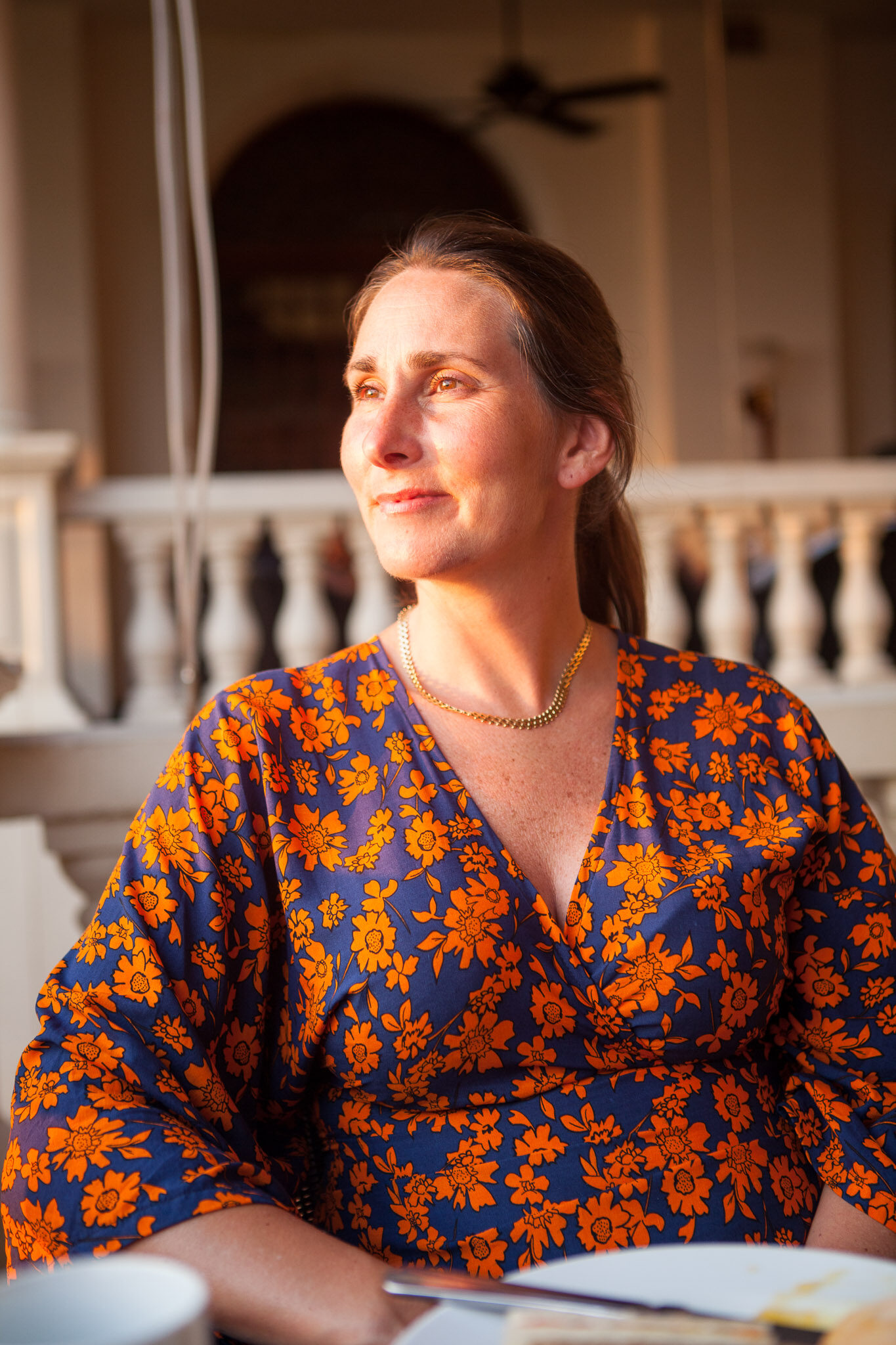 We went down and enjoyed High Noon Tea at restaurant, another thing on Mona's bucket list. There was a baby shower celebration ongoing with a few kids – which Juni enjoyed and blended in with happily as she also pretended to speak English. She charmed herself a balloon and cookies like the guests – good practice for my ease of embarrassment.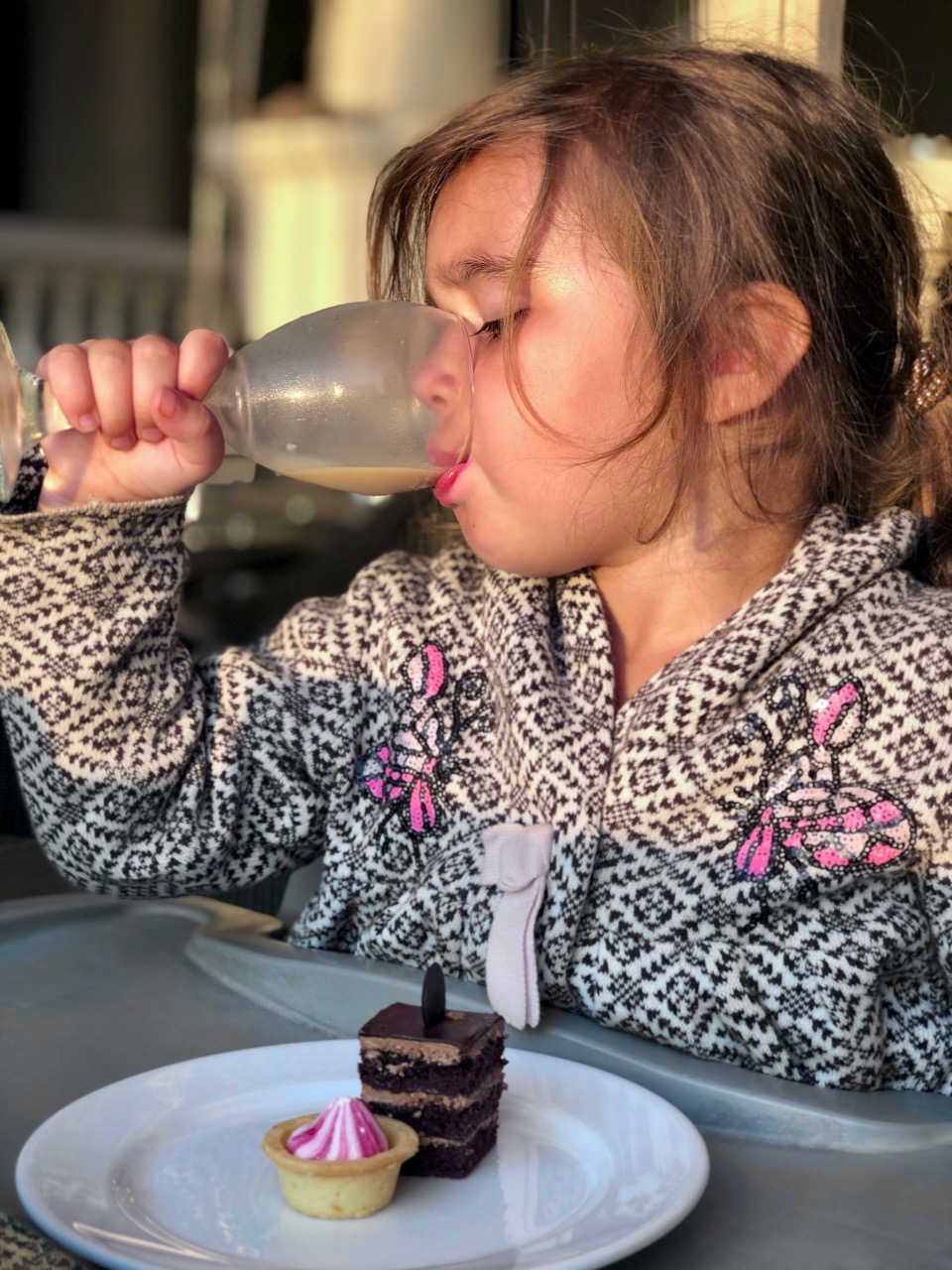 The traditional lowering of the flag with bagpipes was filmed this time and off course a few nice shots of the sunset from the courtyard. We weren't really hungry after the tea so instead took another stroll on Galle Face Green.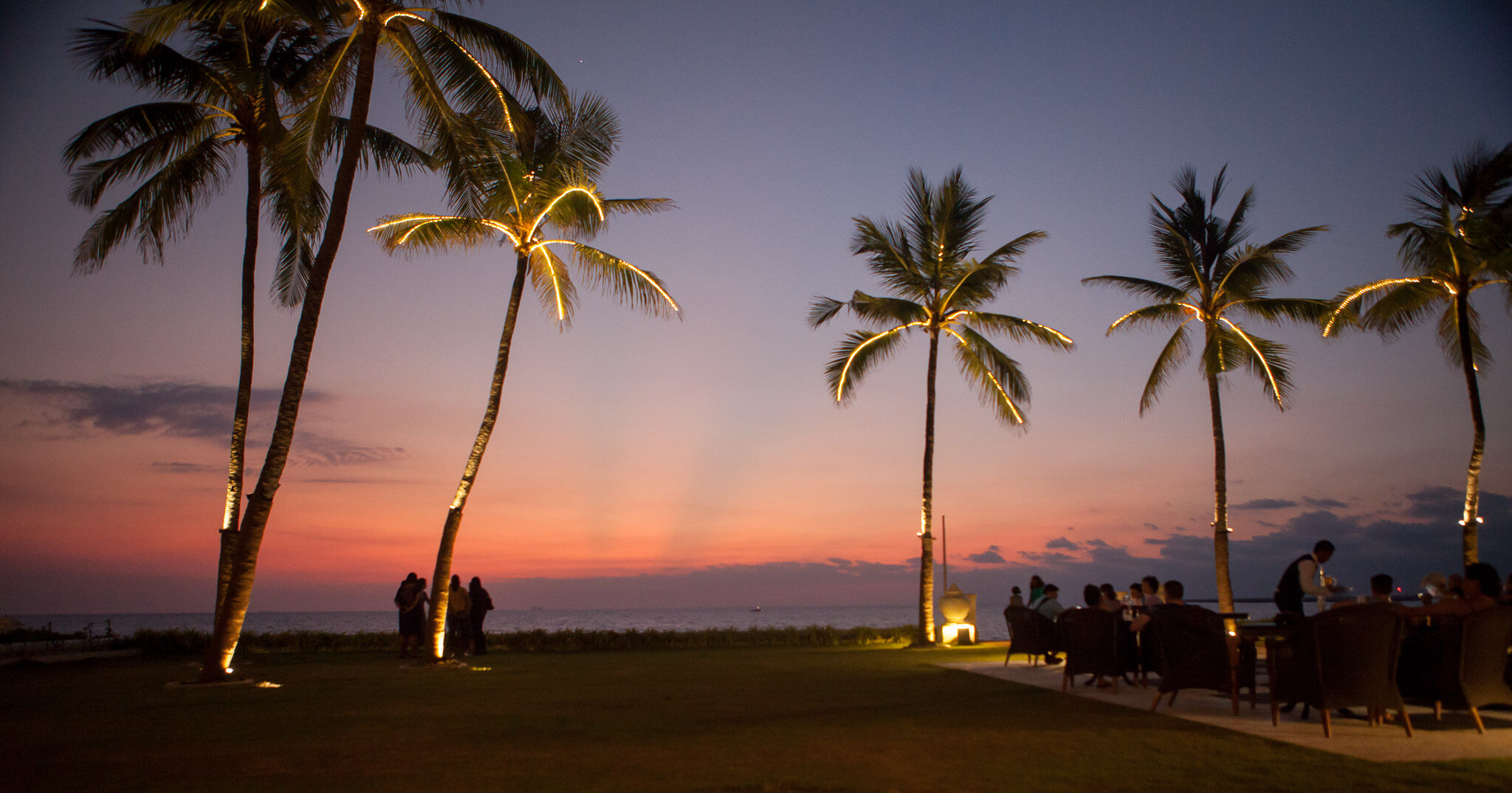 Juni ran back and forth like a madman and exhausting herself conveniently while trying to chat with the local kids enjoying their late picnics. Eventually we headed back to the hotel and finished the last packing, including downloading a ton of Netflix for kids on the fast hotel wifi.
Mona and I started to watch a movie on Netflix but when we paused in the middle to put Juni to bed and never got around to start it again and had a long day of travel ahead so set the alarms and went to sleep.