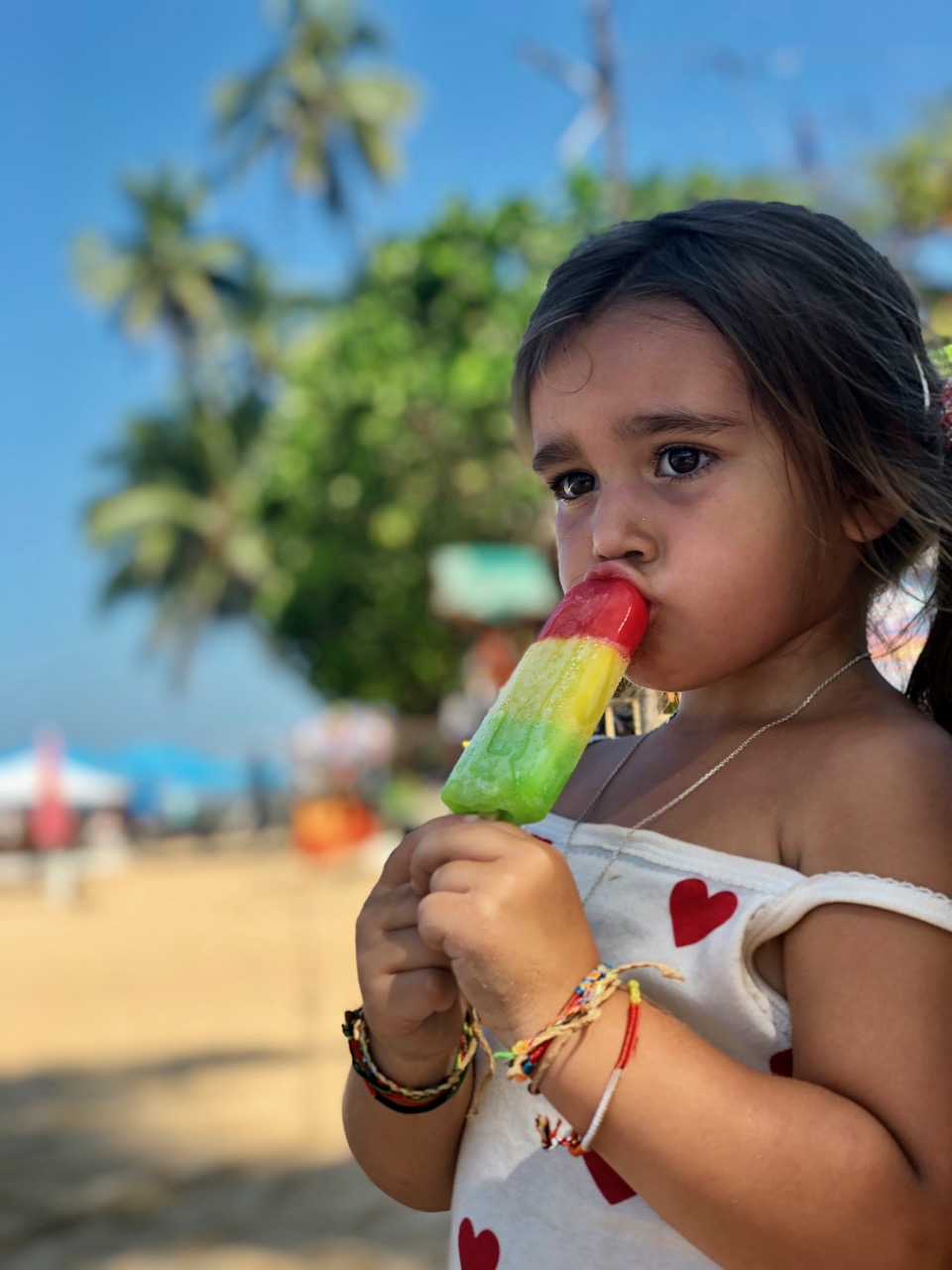 The place we had booked for one night in Hikkaduwa, Villa Hikka, had decided that the room wasn't available after all and notified me via email. I hadn't seen this so started the morning with finding another place and ended up booking Casalanka, a cheap place just next to Salty Swamis and conveniently close to Kalle & Gunnels hotel for one night as well.
Sometime during the night my body had also had an internal mixup, likely due to some food ingestion, so now I did all my peeing from my behind – not really nauseous and no signs of throwing up so I considered myself lucky, although the timing wasn't perhaps epic given today and tomorrow we would travel around and change rooms etc. Well well.

Mona and Juni went to Galle to have a look at the poor merchantman's chair from his home and get some ice cream while I packed everything and we would then meet up in Hikkaduwa. I carefully packed everything this time and settled the bill with the host who was very anxious to get a good review on booking.com. I then tried getting a car to Hikkaduwa – which wasn't that popular with the PickMe app but I had a podcast and knew Mona wouldn't be done for some time and eventually a driver accepted.
Mona had not surprisingly fallen in love with the other chair too and wanted to be picked up in Galle on the way, so said and done – my driver was flexible on stopping since it wasn't much of a detour. After realizing there are conveniently two different places in Galle that are called Dutch Hospital (well, one with "old" in front but that's negligible) we met up and started to pack everything in the small car. With love, patience and a little luck we fit everything and headed off to our new stay Casalanka. We got there, unloaded and checked in, just in time to meet up with Kalle for late lunch at Salty Swamis.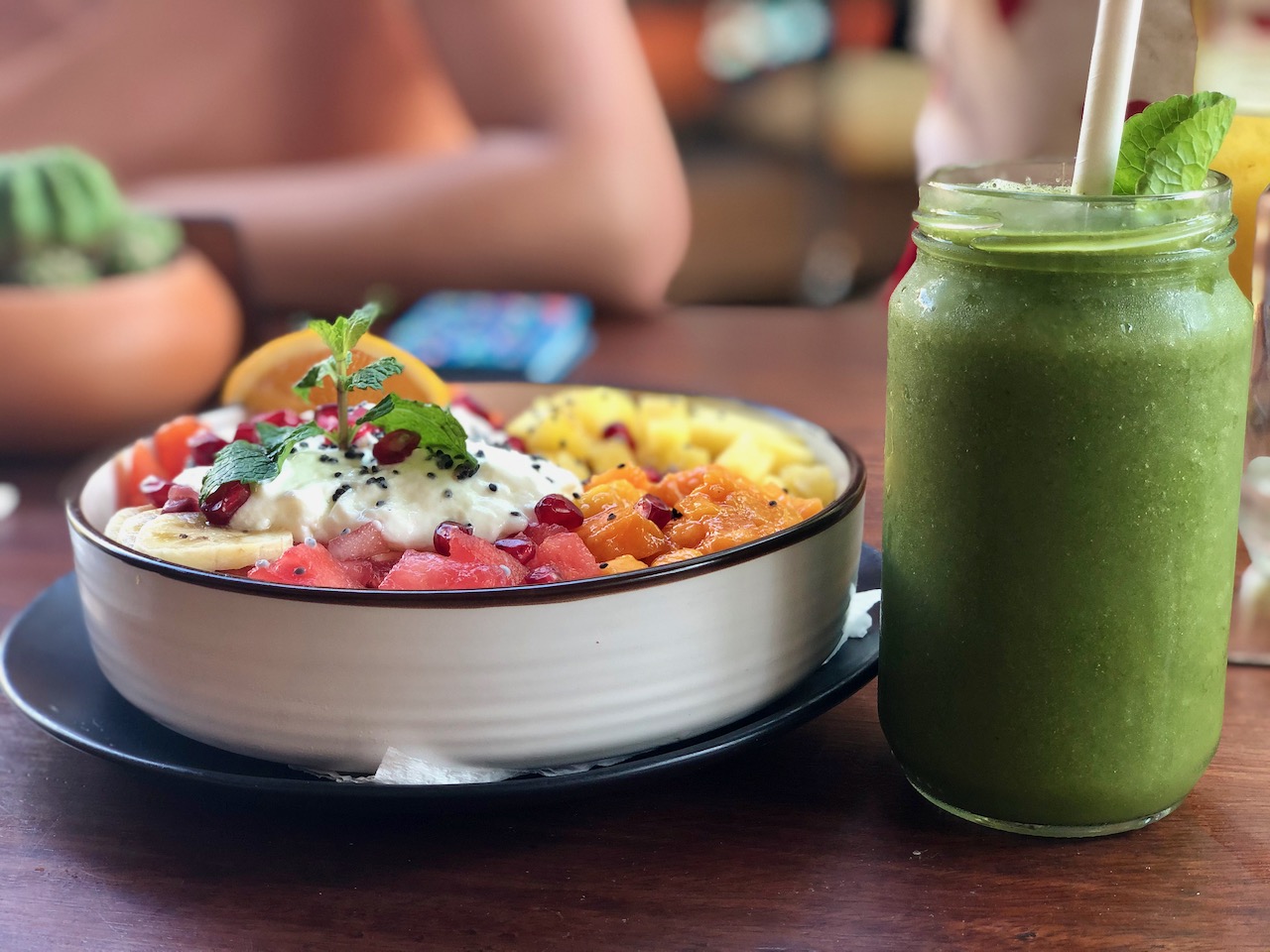 It was really hot today, so after lounging for some time at Salty Swamis we decided to rest in our room (and Kalle were off to meet Gunnel anyway) rather than visiting the beach. After realizing we could get a quite better price on Galle Face Hotel in Colombo through Tripadvisor/Agoda than booking.com we pulled the trigger there and booked it – felt nice to be done with searching for more places to stay at. I picked up some of my neglected podcasts and relaxed – and it seemed my body slowly is adjusting itself to work as intended again which was promising. Some blogging while Mona took a nap and then Kalle called and asked if he should pick up Juni to meet Sanuki and the others. That sounded like fun for her and us so we shipped her off. I did some research on how to be able to get those chairs back to Oslo, since they clearly didn't fit in our bags even when in pieces.
After some research and blogging Mona called from a stroll and suggested we had a drink watching the surfers and the sunset from the place below – which I off course accepted. This is where I realize that the lock to the door isn't simply working – or to be specific the door locks but a rather gently push opens the "locked" door anyways – less than ideal and I'm starting to think there may be a curse I have regarding locks. The host is surprised about this and offers us to change the room which I wish to avoid if possible and he says that he will try to fix the lock right away.
After a drink and some time Juni came back with Kalle & Gunnel, and she had been given sandals and a watch as a gift from Sanuki and was very enthusiastic about this. The lock worked nicely this time – I decided not to jinx things by forcing the door too hard though. We all chatted in our room for some time, we weren't really in the mood for a proper dinner but went back to the restaurant at the beach and had some snacks and another drink at the bar by the beach.
Everyone was tired after the hot day so we said are good nights after a cold shower went to bed.