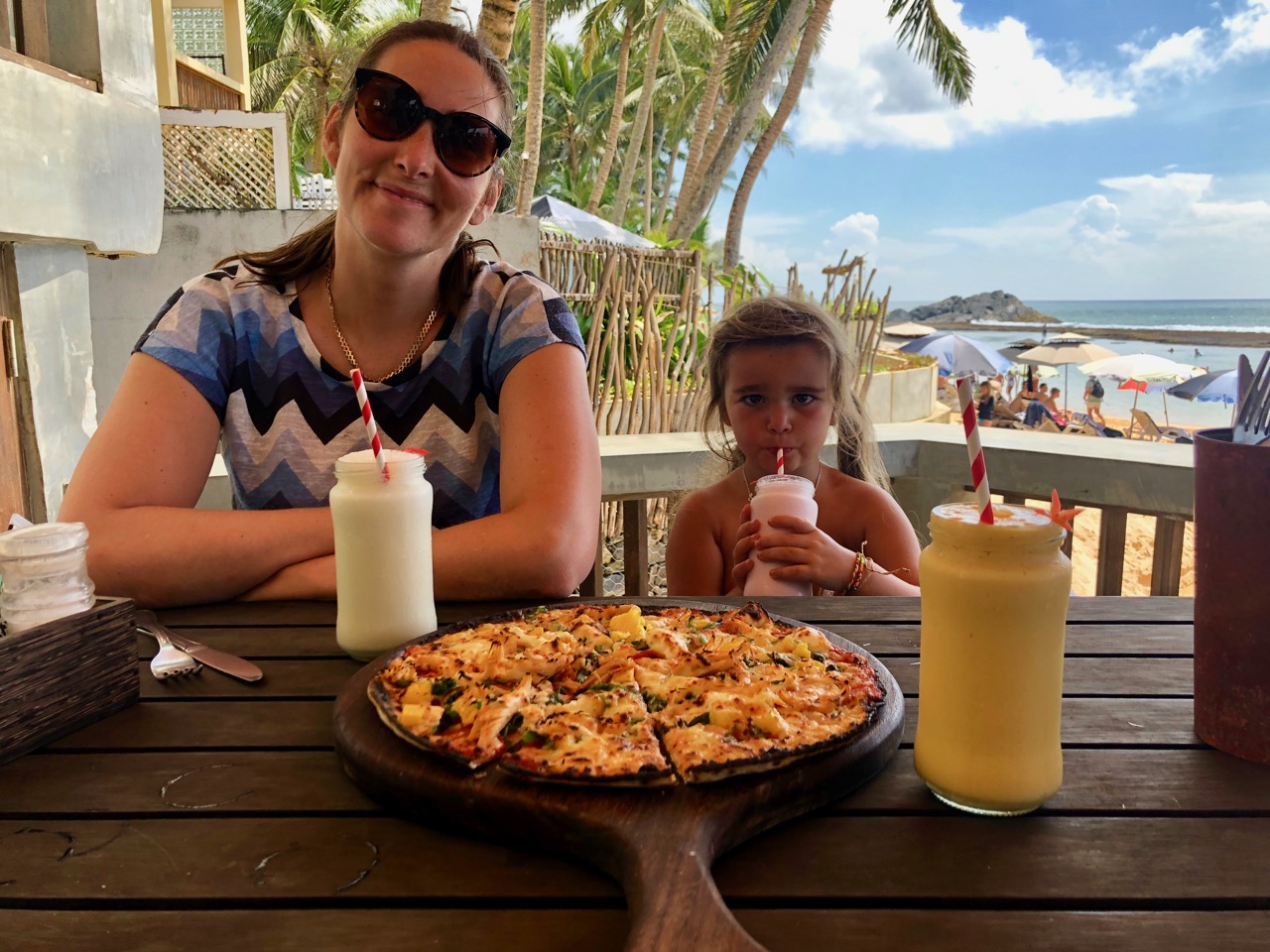 We had a nice and sleepy morning with a classic English breakfast at the hotel – there is that different flavor to their milk which I really appreciate in the tea. We took a tuk-tuk to Turtle-beach (Wijaya beach – of course there are two Turtle beaches) based on Mona's blogging research. Well there where we got two sunbeds with some shade, and were playing in the small lagoon protected from the larger waves.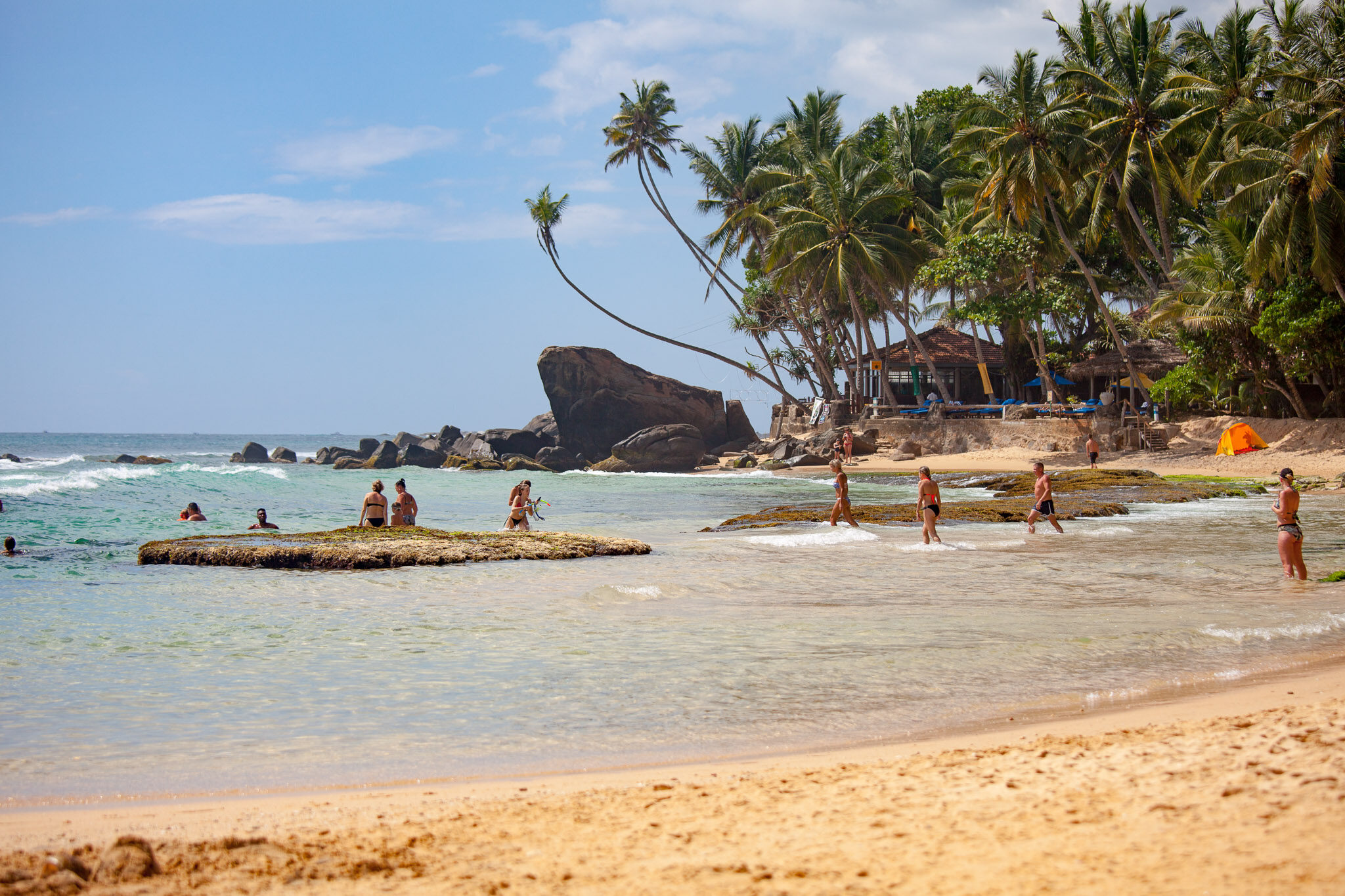 We had a nice Pizza lunch at Wijaya and some juices and milkshakes (not on the menu, but popular with the visitors). Speaking of visitors, this was apparently where all the Swedish people had chosen to hide out. Mona said that the blog was indeed in English so it was a surprise to her as well. We managed to see a large wild sea turtle, and this time Juni was less sceptic to them. She also expressed she wanted to see Kalle & Gunnel again so we decided we would take our remaining undecided day in Hikkaduwa and booked something close to Kalle & Gunnel.
After playing in the lagoon with Juni for quite some time the darker clouds started to show up and as we packed up our stuff it started to drizzle. We took a tuk-tuk back to the hotel and Mona and Juni picked up the laundry and had some fika while I looked at some photos and did some blogging. Mona then called and asked if we shouldn't head over to Galle for another sunset there. Why not?
We asked the host what the recommended price would be, he said that we should use the app PickMe and get good prices which was news to us. As for this specific trip, he was going to Galle anyway so if it was ok with us we could go with him and his friend in his own car in a few minutes – which was more than fine. They dropped us off right outside where we stayed last time, and we ended up getting 4-5 minutes of really nice light before the sun set so timing was flawless.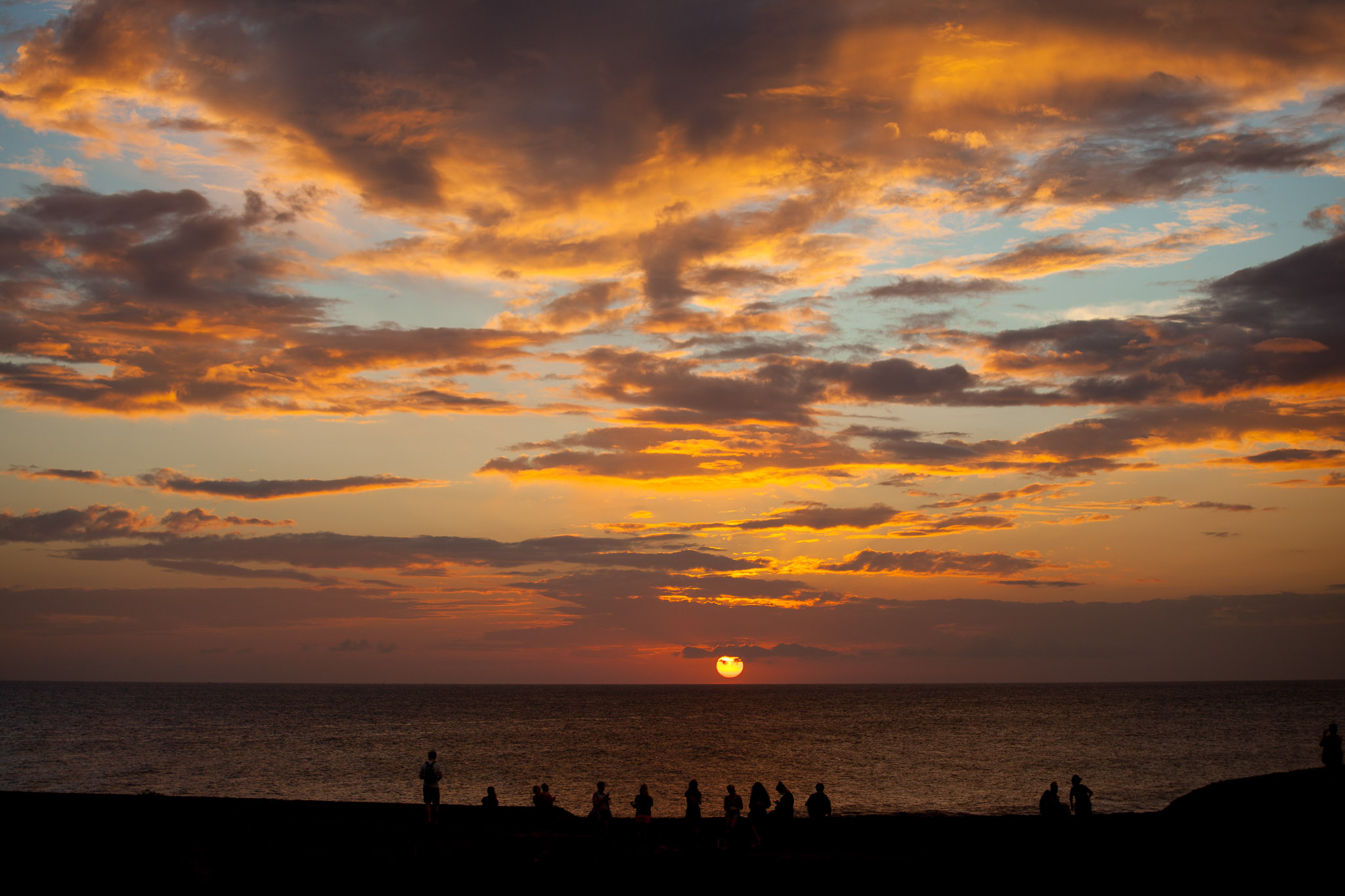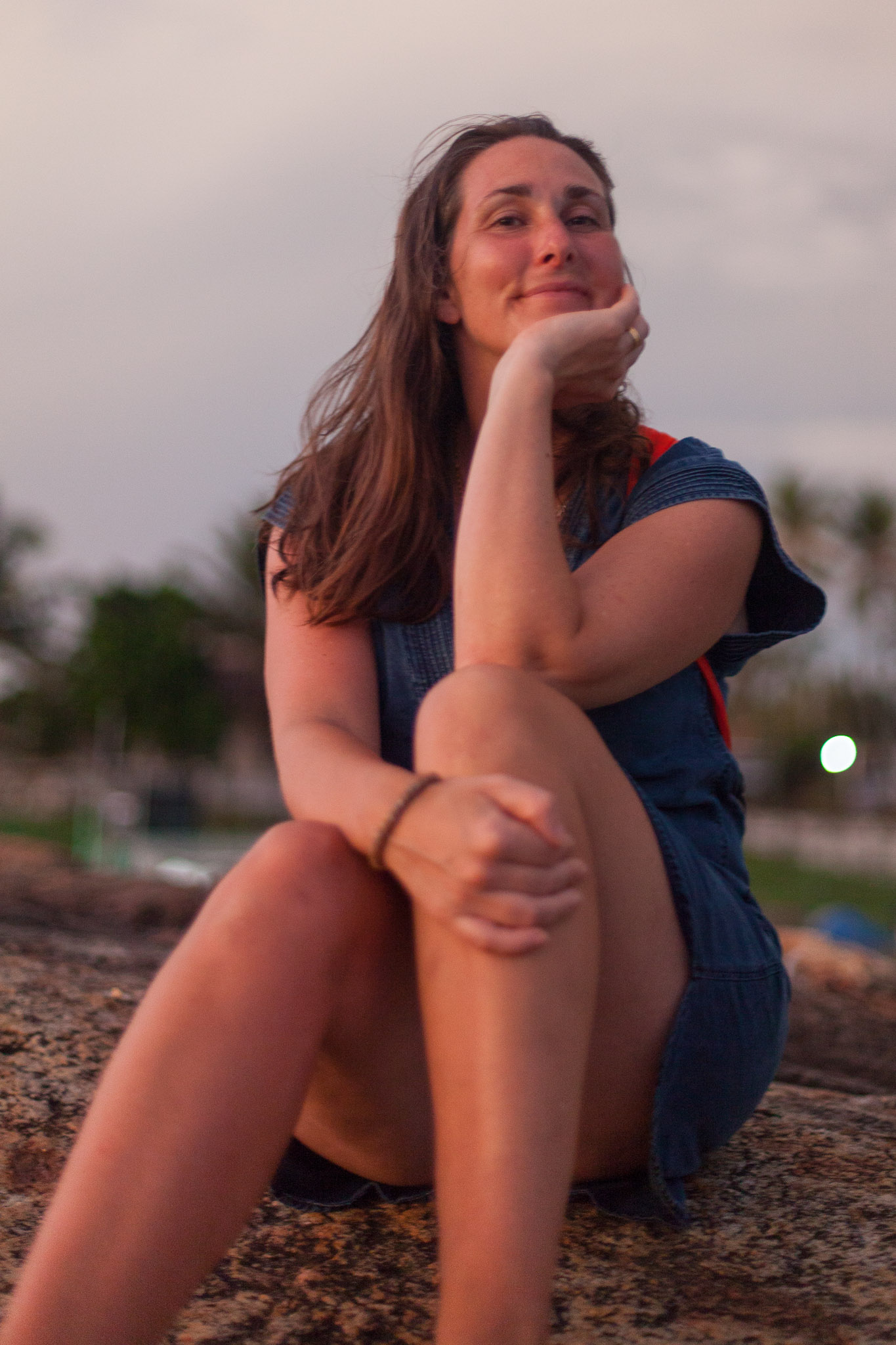 As we were done with the sunset I sensed Mona might have had a less ulterior motive as she returned to some stores I'm quite sure she's been at at least 3 times before. She bought some cloth at a designer shop, to possible use for a bench we didn't have, but that should go with our possibly new kitchen-table. Again hearing Swedish chatter every now and then – perhaps I was more attuned to it now?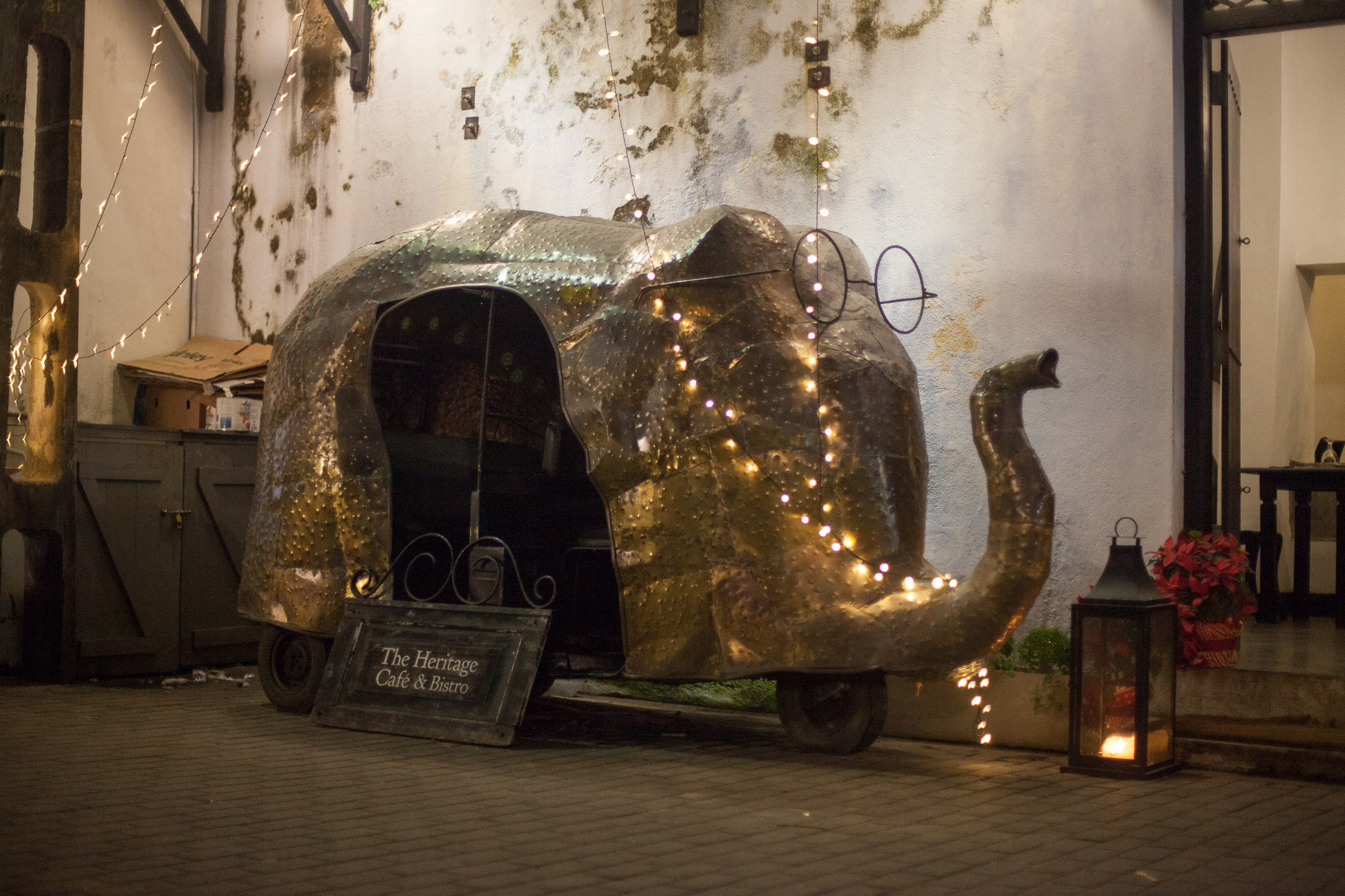 We had dinner at "A minute by Tuk-tuk" in the old dutch hospital area – and got a table between to tables of Swedish people. The food was really nice, service quick but I didn't have the best appetite yet so were able to finish my plate, indeed some of my bathroom breaks had now become more urgent and also shorter in duration.
After being really full we went by our favorite leather shop, where we where by first name basis now. They happily explained that the now had the chair Mona had been pining for in darker leather and without any prints. After some going back and forth trying it out and a brief but mandatory haggling session she bought it. When she mentioned that she actually was looking for a pair one of the merchants confessed that he did have such a chair at home, in his home and if we wanted he could bring it to the shop (and he could buy another chair next time they restock). Which Mona was happy to agree to. During our stay Juni showered in minor gifts – it will be a fun experience explaining that you don't get gifts when in or passing stores where we live.
We were now definitely done for the day and tried using the PickMe app (local version of Uber I assume) to get home, it was very smooth to book a car and the price was less than half of what we would expect a tuk-tuk would cost. The driver a bit afraid of tuk-tuk drivers however and when arrived asked us to move 100 meters to avoid getting into physical fights with the younger tuk-tuk drivers. I can clearly see the downsides with the gig-economy but getting access to proper cars without hassle is a real market. We got home safely and smoothly and tipped but still was way cheaper.