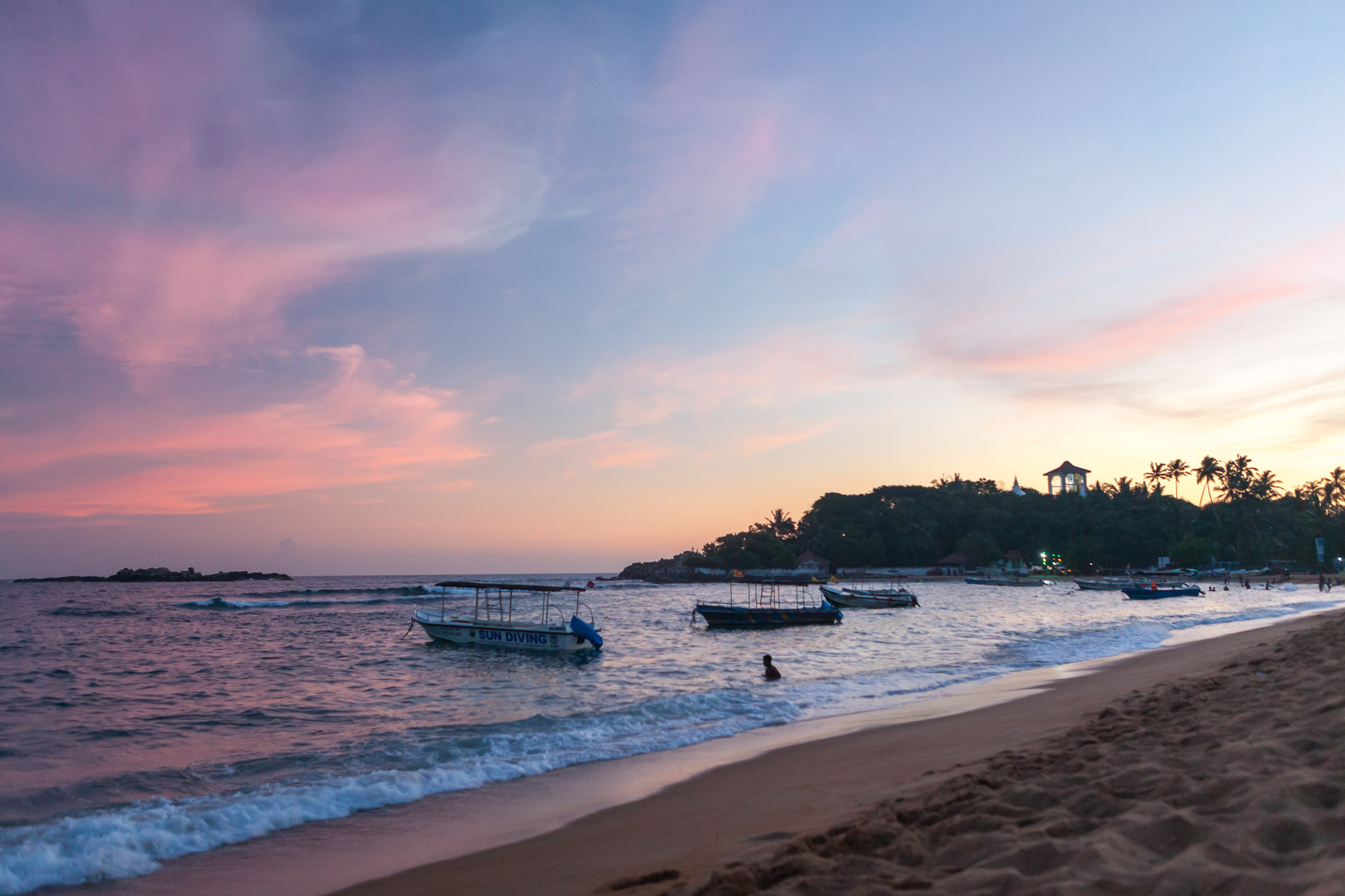 I didn't sleep that well, it felt like a possible hangover but seems odd from only one Long Island Ice Tea and a glass of bubbles during the evening. Some Hollow Knight gaming and a smaller selection from the breakfast remedied some of the nausea and we spend some time at the now long-honored pool to get the most out of the morning. Kalle & Gunnel had been up before us and were told that they didn't need to think about check-out times when they asked.
We aimed for a late check-out for all then, and I initiated the complaint by informing the staff manager briefly about how we felt about gala dinner and the stay so far and asked them to consider a fair compensation or similar. I mentioned that for example the late check-out that Kalle & Gunnel had been given would be nice to have for all of us as a start. This sparked confusion, it was not possible with late checkout for anyone, new guests were coming etc. Sometimes when presenting a complaint I can feel like I'm hang up on minor details but when example after example of miscommunication presents itself even while doing the complaint it's easier to illustrate the crux of the matter.
After informing Kalle & Gunnel of the changed plans for check-out they called to adjust their pick-up and we all freshened up and packed our stuff. After carrying out the bags I approached the manager and asked what they had come up with after some time for consideration. They suggested a free lunch for us. I was flabbergasted and pointed out to start that they had said we needed to check-out at twelve, which was quite soon, so we had adjusted our travel plans and no need for a lunch here. The counter-offer was that they could prepare a take-away lunch, at this time I very calmly told him that this was completely unacceptable and we were so far off the mark for what I considered to be fair that my suggestion is that we part ways and let booking.com arbitrate the matter for us since I didn't wish to argue or spend more time regarding this. He was a bit taken back, and as I was on the phone with booking.com going through the mishaps briefly and tried to clarify the best procedure (should we leave now, or pay first and then reclaim money from booking etc) he tried to talk to me. After I finished that call, booking.com would contact the hotel to get their side of the story and confirm the basic facts – but now the manager had spoken to some chairman and suddenly offered to cut the price for the gala dinner in half. Which was fairly reasonable concerning the dinner. However he hadn't done anything about the room we only got access to at 18:00, I pressed and he after some call could offer 10% and I decided to just accept it and be done with this sad story. We settled our bills and said our final goodbyes and took a tuk-tuk to Tradition Garden Hotel (formerly known as Prime Time).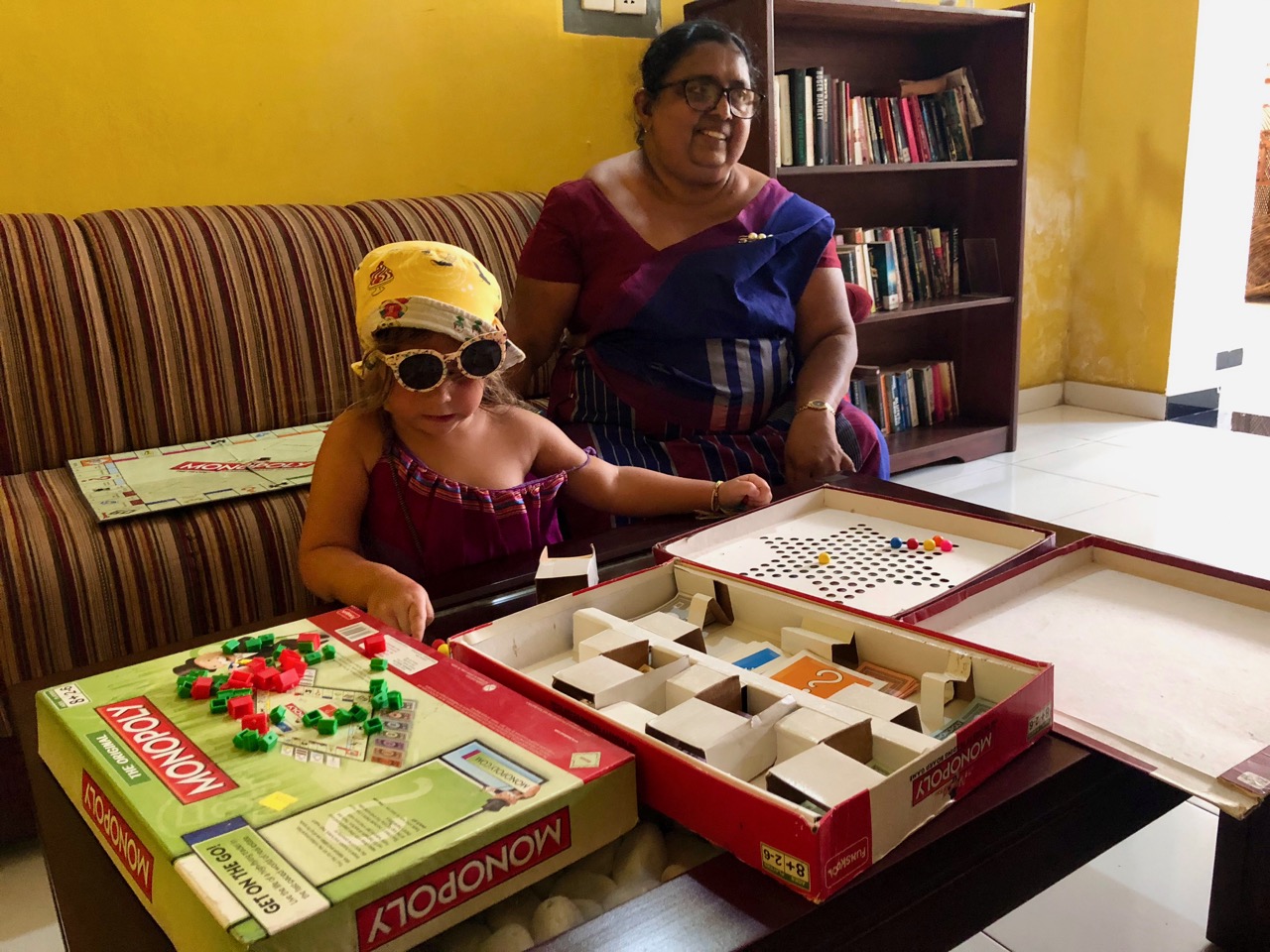 The place was previously run by a Swedish person but now taken over by a local host, who was very eager to ensure we had a good stay. There were some board games around to Juni's delight so she played with them for quite some time while charming the staff. Outside the hotel was an old man selling various handcrafted bracelets etc – every time he saw Juni he gave her a small gift and refused any payment. I was not given any gifts myself despite my natural charm and good looks.
We had a late lunch in Unawatuna, and after giving a bag of dirty laundry to a shop nearby for washing we took a brief look and some ice cream at the local beach. The beach was OK but not that impressive or well suited for Juni, but at least presented a decent sunset spot. We discussed where to spend our last three days after this stay was over and thought two days in Colombo would be fine, which left only one day between this stay and Colombo.
After the sun had set we took a longer stroll through the main road of Unawatuna, which reminded me of a compressed version of Thailand in 1999. We eventually got hungry and saw a sign saying "Roberto & Marco Ristorante Italiano" and thought why not see what proper Italian food we could get.
It was a few tables there but not busy (which I guess is fair given it's New Years day), Mona ordered a pizza and I spaghetti with a tomato and red-wine based sauce. It sure took its time at this place as well, but it seems the chef was indeed one old Italian guy who seemed to give zero fucks about how long time people had to wait as long as he did the recipes just like he wanted them. Which was very very good. I rarely order pasta and end up positively surprised but this was one of those times. Well fed and happy we headed home to our hotel.