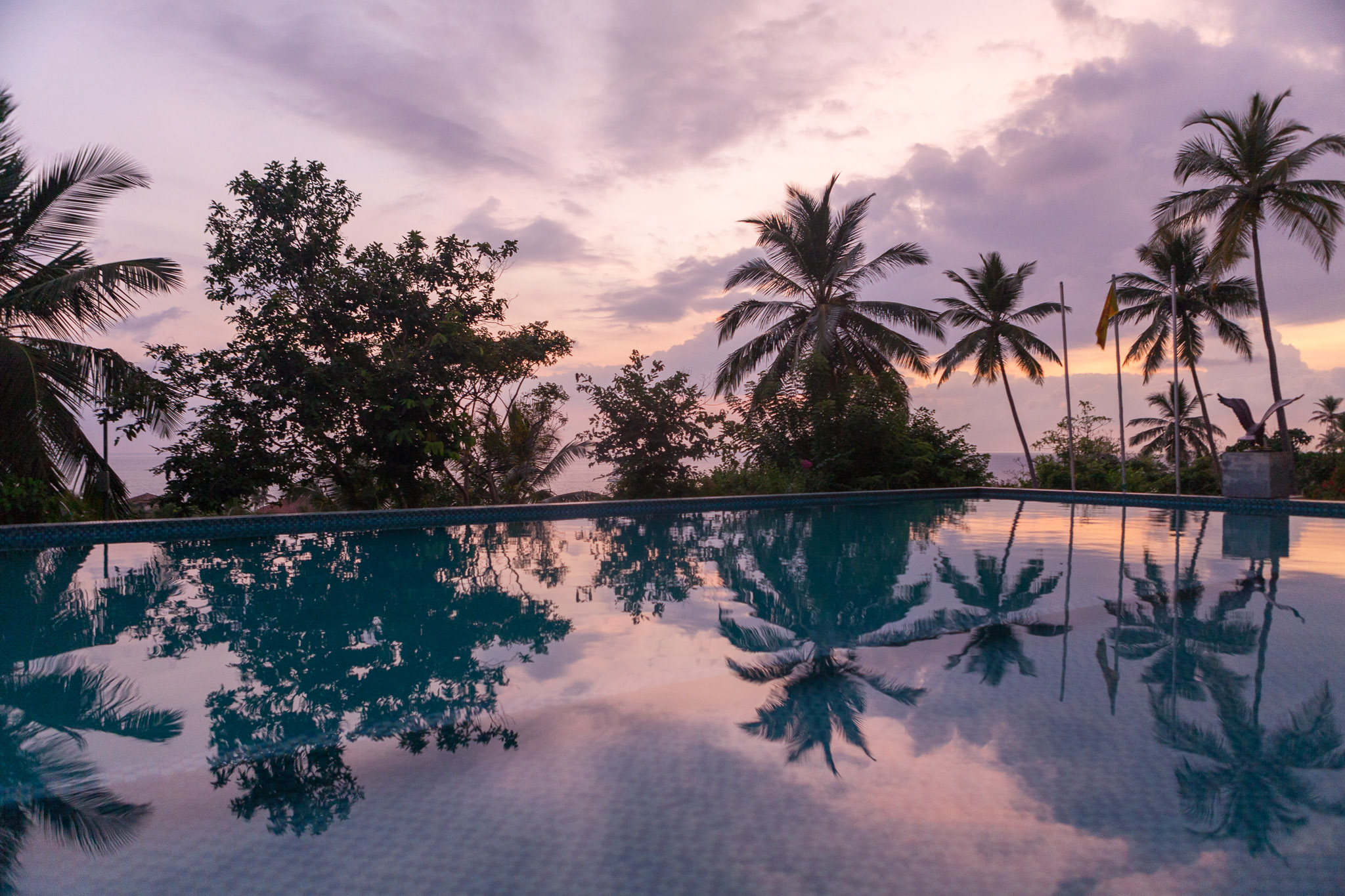 We slept well in the nice bed and Juni enjoyed her baby bed that was put in as well. A soft, silent morning with some Hollow Knight was a good start of the last day of the year. The breakfast had a lot of different options and I got myself a nice omelette, some pancakes, fresh juices etc. We focused on maxing out the pool however and Juni seemed to never get tired of practicing "swimming".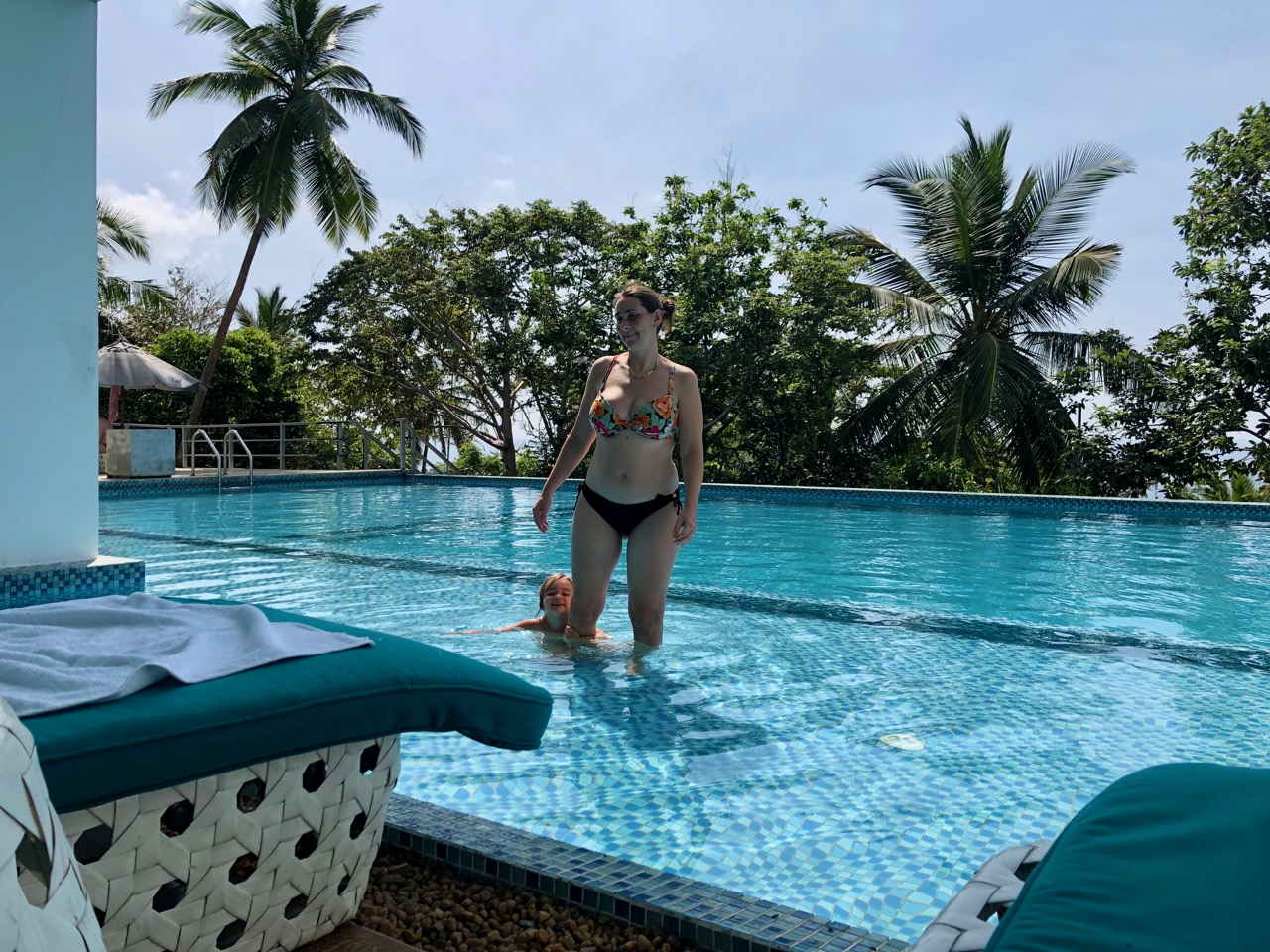 Eventually it was time to find something for lunch and this time we decided to visit Skinny Tom's Deli – another place Mona had read about in some blog. She tried fruits and pancakes while I went for hoppers and Sri Lankan curry. It was your typical hip place with a nice garden that we have a soft spot for. As we finished lunch we spoke with Kalle & Gunnel who were on their way so they could join us after dropping their bags at the hotel.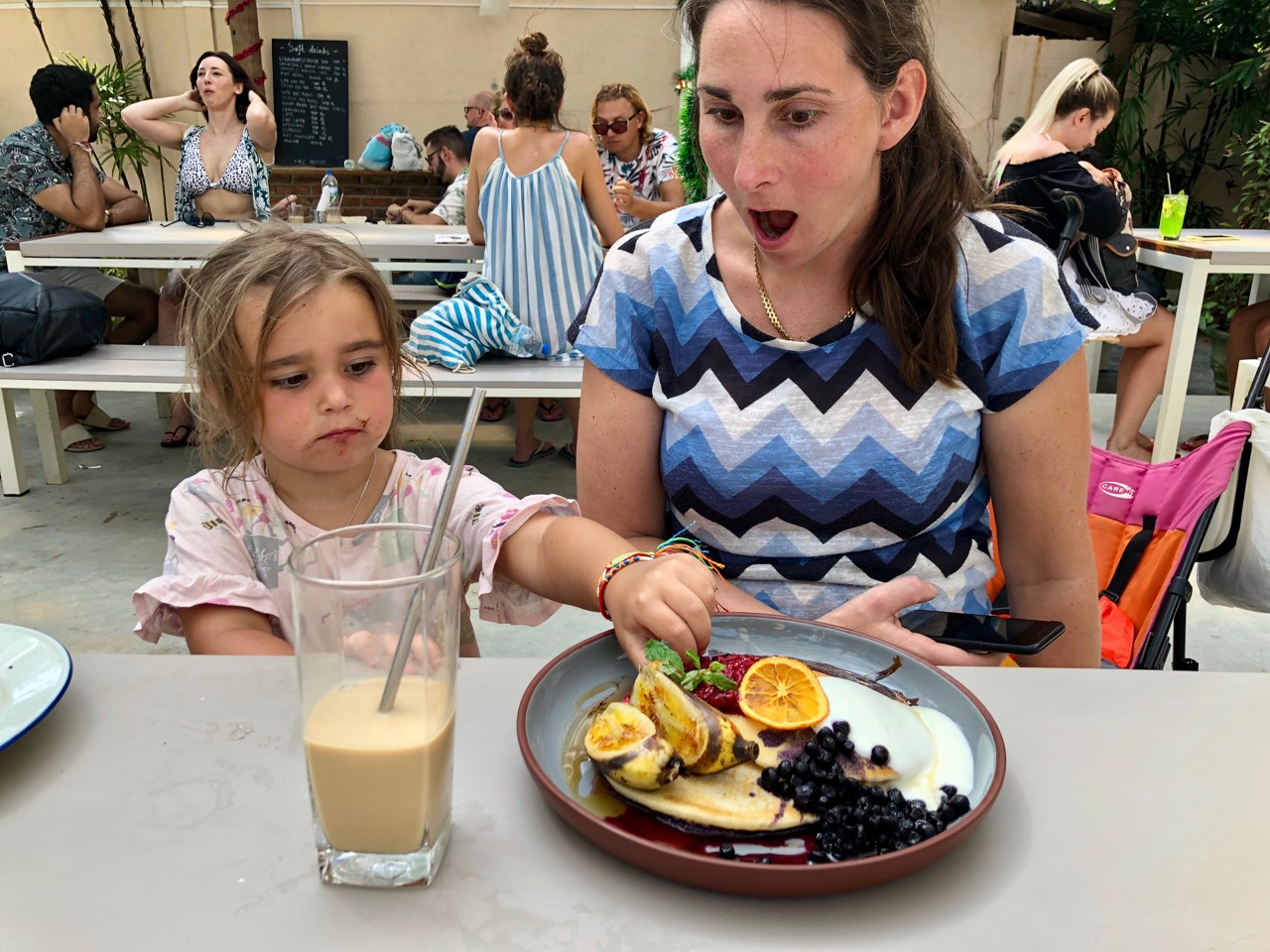 We thought we would probably continue to max out the pool and felt a bit bad about not really visiting the beaches of Unawatuna so booked two nights at a place close to Skinny Tom's deli and 50 meters to the beach after our stay was finished at Villa Thawthisa. After Kalle & Gunnel had their snacks and I had withdrawn some more cash we went back to the hotel.
It turns out that Kalle & Gunnel's room wasn't ready before when they arrived, and still wasn't and the staff excused this but assured us that it would be remedied in twenty minutes. I was a bit surprised and said that they were really sure yesterday the room would be ready but was told that this was due to an unforeseen issue with the AC. Well, we could use our room and change there and play at the pool for some time so no big problem.
Remember that lock I mentioned had some issues that didn't seem to match a five-star hotel standard? After pushing the key in as instructed the key first bent, and then broke in the lock. Comedy gold as I tell the person I told yesterday about the lock that well, now they really need to do something about the lock. Getting the piece of the key out was luckily easy, but no other key would work – nor the electric card. After a while some old man somehow manages to get the door open and there was much rejoicing as we finally were able to change and get into the pool – but they for sure need to change the lock now.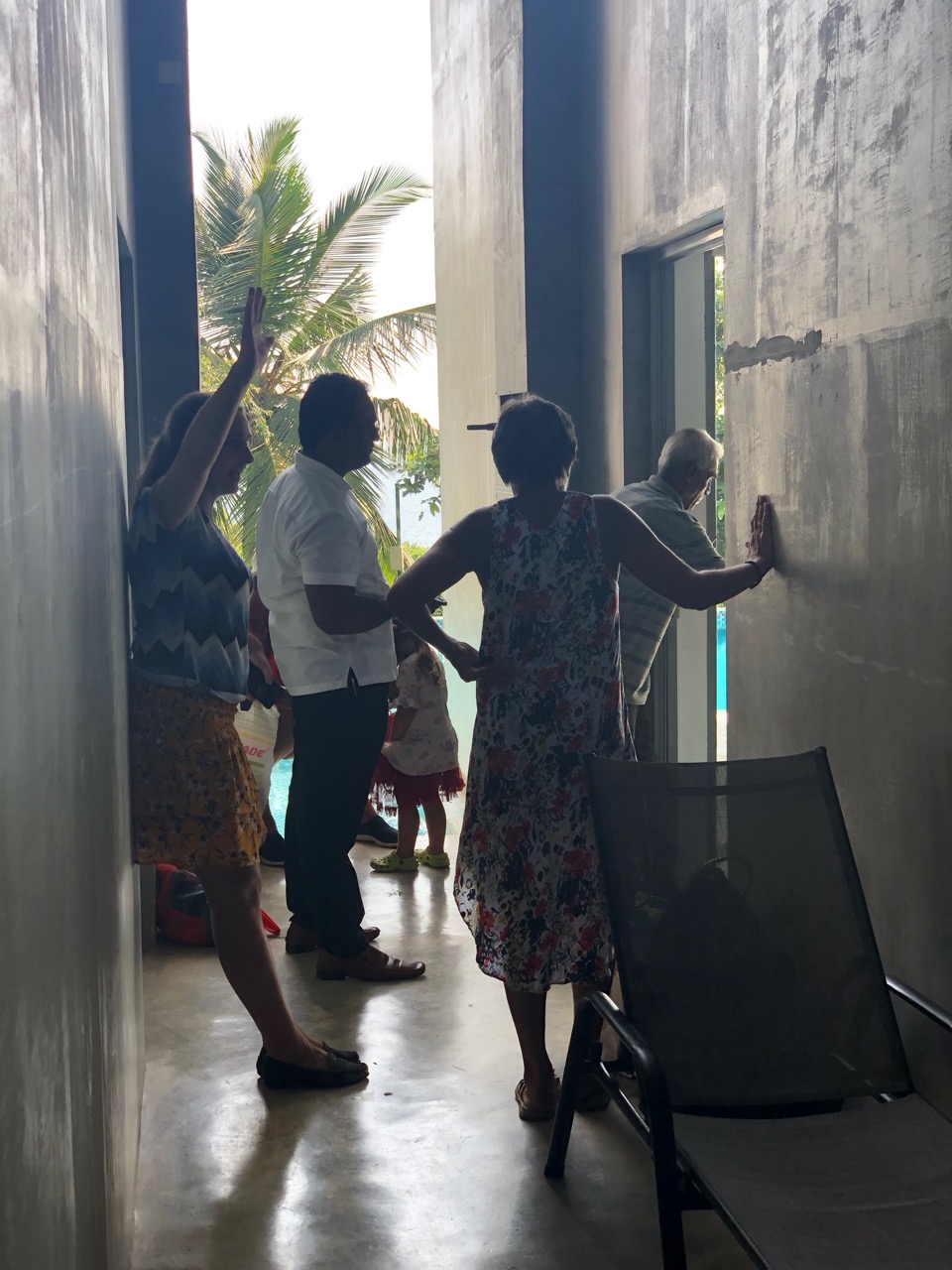 We enjoyed the pool and I checked whether the room to Kalle & Gunnel was ready since they wished to settle in and rest before the gala dinner later tonight. To make a long story short, after many many "twenty minutes" later including that I looked in the room myself and saw how they set up tables, TV etc they finally got their room at 18:00. It didn't help that Kalle & Gunnel both tried to say they don't care about TV or AC or whatever. That's when Kalle notice there are fresh paint specks on the floor – me thinks they didn't really renovate the room when we arrived yesterday but instead tried to to it all today and kept misjudging how much time that would take. Not impressed.
After some rest and freshening up we had a look at Kalle & Gunnel's room – it was nice, and had all bulbs working on their terrace – although the pool was a bit on the cold side. We were driven from the hotel to the dinner, and turns out it was a good idea that Mona clarified to the staff that the five us wanted to sit together in advance (who would have thought that we wanted to celebrate New Years Eve together?) since when we arrived there was my name on a table for two right in front of the live band.
We were shown a bigger table and sat down and had a look at the spectacle in front of us. The band was actually quite good, however they perhaps should have the concert after the dinner and not during on a volume making conversation challenging for us even a fair bit away – this would also have matched the description we were given. I had to fetch welcome drinks myself after given up after telling two separate waiters. There was no information about what food was what, the warm food wasn't kept warm and the cold sashimi I had looked forward to looked less than cold lying on a plate in the warm weather. We tried to make the best out of the dinner, but it was clear that more than a few of the other guests were less than happy and made wide gestures. I can't remember having seeing an event this disorganized before, and this includes more than a fair amount of parties at Chalmers run by drunken teenagers with no entry fee. After an hour or two half the guests had left already giving up on the "gala dinner" and we decided we would have a better time at the hotel with room service drinks as well and then watch the fireworks from the top floor of the hotel.
It was a nice evening at the hotel with just us, although I was amazed of the fact that 3 drinks and 1 beer could take 40 minutes and a reminder when we again were the only guests there. The fireworks were spectacular and we clearly had a prime spot here. After celebrating the New Year we went to bed looking forward to what 2020 had in store.