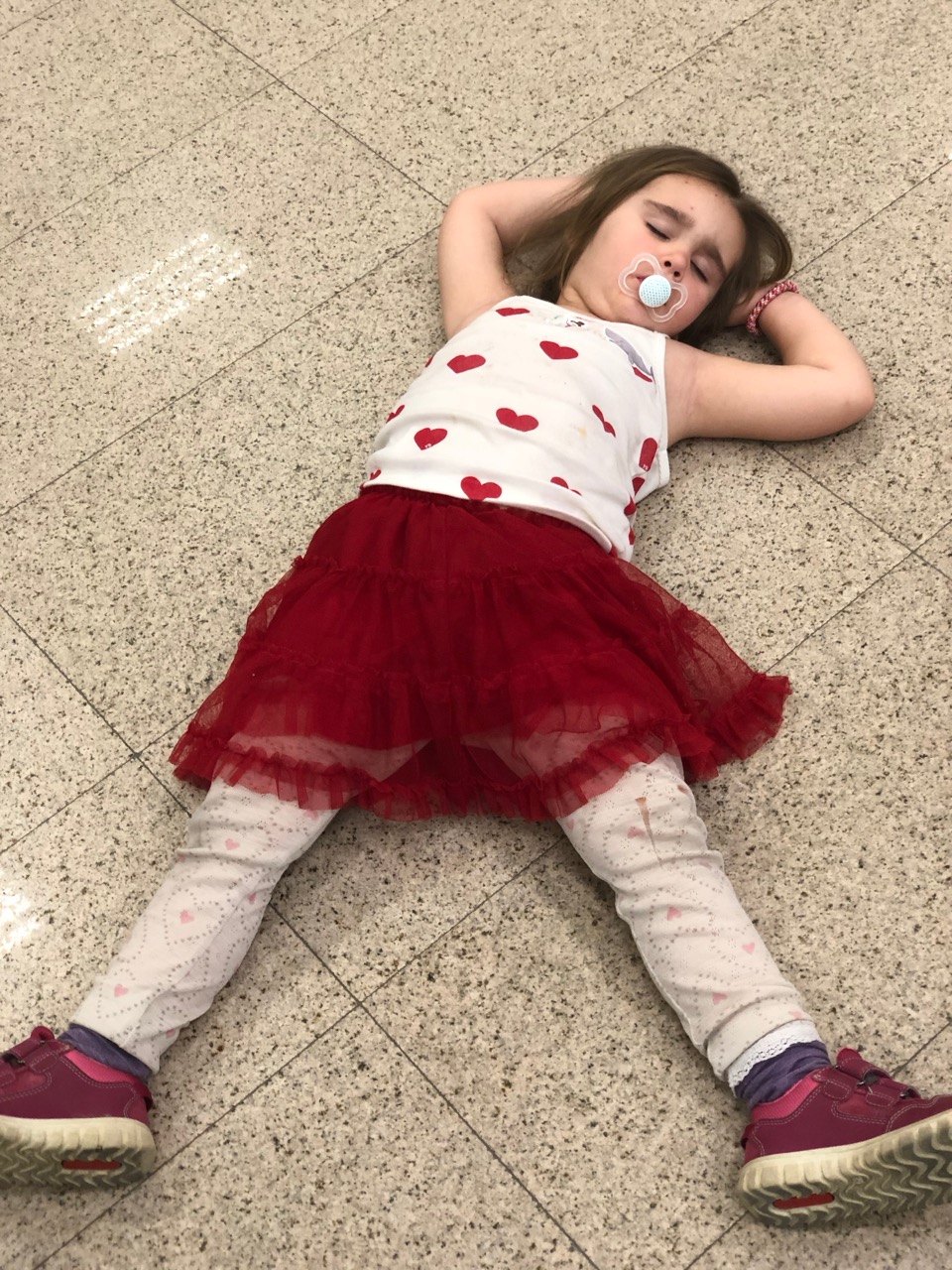 I managed to get two hours or so before being woken up for breakfast. Mona didn't sleep anything, and after finishing breakfast I realized it was another 90 minutes before we would land. An interesting tactic to wake all sleeping passengers and then leave them doing nothing for an hour before landing. The perhaps least promising sign was when immigration cards where handed out and informed we all need to fill in. I noticed that it was the official immigration documents for Indonesia and asked if this perhaps the wrong paper (while at the same time checking the map in the infotainment to ensure that the mistake was just a paper) – luckily it was only a paper mistake and we we're indeed on our way to our planned destination – but this mean everyone on the plane would need to fill out the papers on arrival.
We ninja:d ourselves out from the airplane, and I got a very good spot in the immigration queue while Mona secured proper immigration cards that I filled out just before it was our turn. We walked through with smiles and as Juni chilled I eagerly scouted for the luggage on the conveyor belt. Things seemed a bit too easy when both bags were identified – and without any visible damages and after customs we spotted a sign with Mona Ernholm and we were picked up at the airport by Deepthi – a friend of Kalle & Gunnel.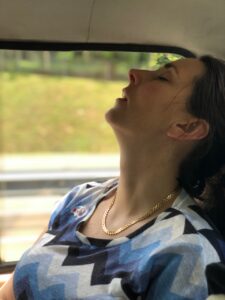 During the final two hours we enjoyed the new built highway and didn't need to go through central Colombo since last time. Mona crashed and slept like a baby, Juni kept up her iPad and I read my book. Vacation was well underway. We finally arrived at Jippie the Villa where Kalle & Gunnel was already waiting for us. Juni was really excited about finally meeting them but also managed to get into the pool within a few minutes as we got a set of instructions on what to do and what not to do at the hotel.
Mona went to catch up some sleep while me and Juni played in the pool, then headed out for a small excursion together in the neighborhood. After that I left Juni with Mona (and they both fell asleep), visited the supermarket, withdraw some cash and got a bit of shut-eye myself before we took a tuk-tuk to Kalle & Gunnel.
We said hi to the landlord with family and chatted away, then got another tuk-tuk to Sea Shells were we got a nice dinner. When we were about to head home Juni very clearly explained that she was to sleep with Kalle & Gunnel today – not us. Fair enough – after a stroll back home that meant Pringles, book reading and chilling alone for the first night in Sri Lanka.