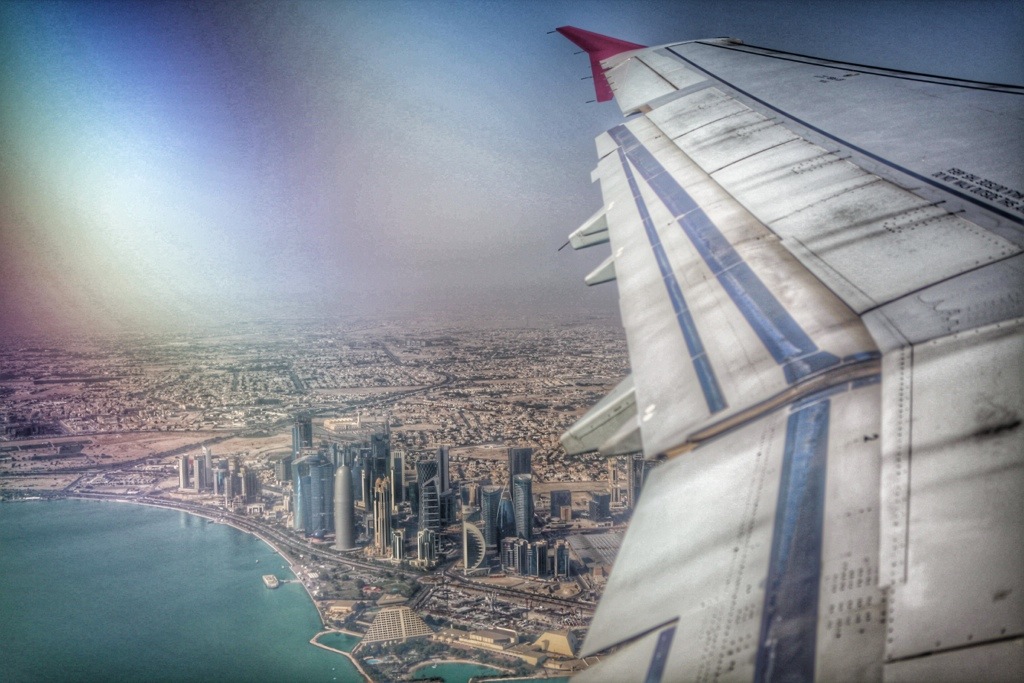 Woke up by the alarm, hopefully for the last time in a while. While packing I came to the conclusion that the second toilet accessories bag including sunscreens, deodorant and razor blades were missing. Most likely left at Anna but still a reminder to avoid black bags which easily hide in dark lightning. Mona left her camera at home so with a little bit of luck that's all to be forgotten for this trip.
As for the airport of Doha it's as most airports, filled with items for sale and parents who pass on their disrespectful manner to small children while smiling like only someone on the other side of a lobotomy operation usually can do. If the day ever comes where we gift the world with our progeny, let this be the time I swear to never let my child travel sick and constantly coughing without covering their mouth and/or doping them up. During the flight to Colombo I finished the first book I brought, "Empire of Light" by Gary Gibson – nice and worthwhile trilogy space opera but unfortunately not all the way up to the standards of Iain M Banks Culture novels.
Well in Colombo there was unexpectedly slow queues for migration and off course I had the same lovely family next to me. That said, I felt a sense of justice and inner peace when they reached the desk and failed to produced filled out forms. The immigration officer smiled and instructed them to start all over again. Schadenfreude solaced many tired travelers there and then. After a quick chat with a taxi driver we got inside his cab for 5k Rupees which seemed fair enough. A stop at his room (!) to search for some papers he'd forgotten to his mother in law later, we were off towards Bentota. Rush hour in Colombo is not to be trifled with though, and some of the roads looked definitely worse for wear but in the end we arrived at Avani Spa Resort which seemed really really nice. A nice dinner from the restaurant later we settled in and unpacked, that's when I found the second bag of toilet accessories neatly placed inside a larger bag to avoid the content getting crushed.