After checking out (but having late check-out for the car) we strolled around in Dunedin while the weather was good. We picked up some baby socks and a sun-hat for Juni, and had breakfast/lunch at Ironic café – which was as hipster as the name indicates.
After strolling around in the city centre for a few hours we picked up the car and drove out to the peninsula, more specifically to Larnach Castle and gardens. We might be able to time it just right with finishing the gardening tour while weather was good.
The gardens appealed to your's truly's sense for symmetry and I'd guess it required a team of people to work continuously with the gardens to keep them as they were. Mona of course loved the whole garden and in hindsight this may set some unrealistic expectations of future dwellings.
Just as we finished the gardens the rain started – perfect timing for once, we headed into the actual castle and learned about the original inhabitants and the later (and on-going) restoration project. It was quite a candid and dark backstory which included revolts due to cruel treatment (which failed), spoiled children, and ended with gunshot suicide for the original owner after strong rumors of his third wife having an affair with his eldest son. Not sure what moral there is to the story but the castle had been indeed lovely restored.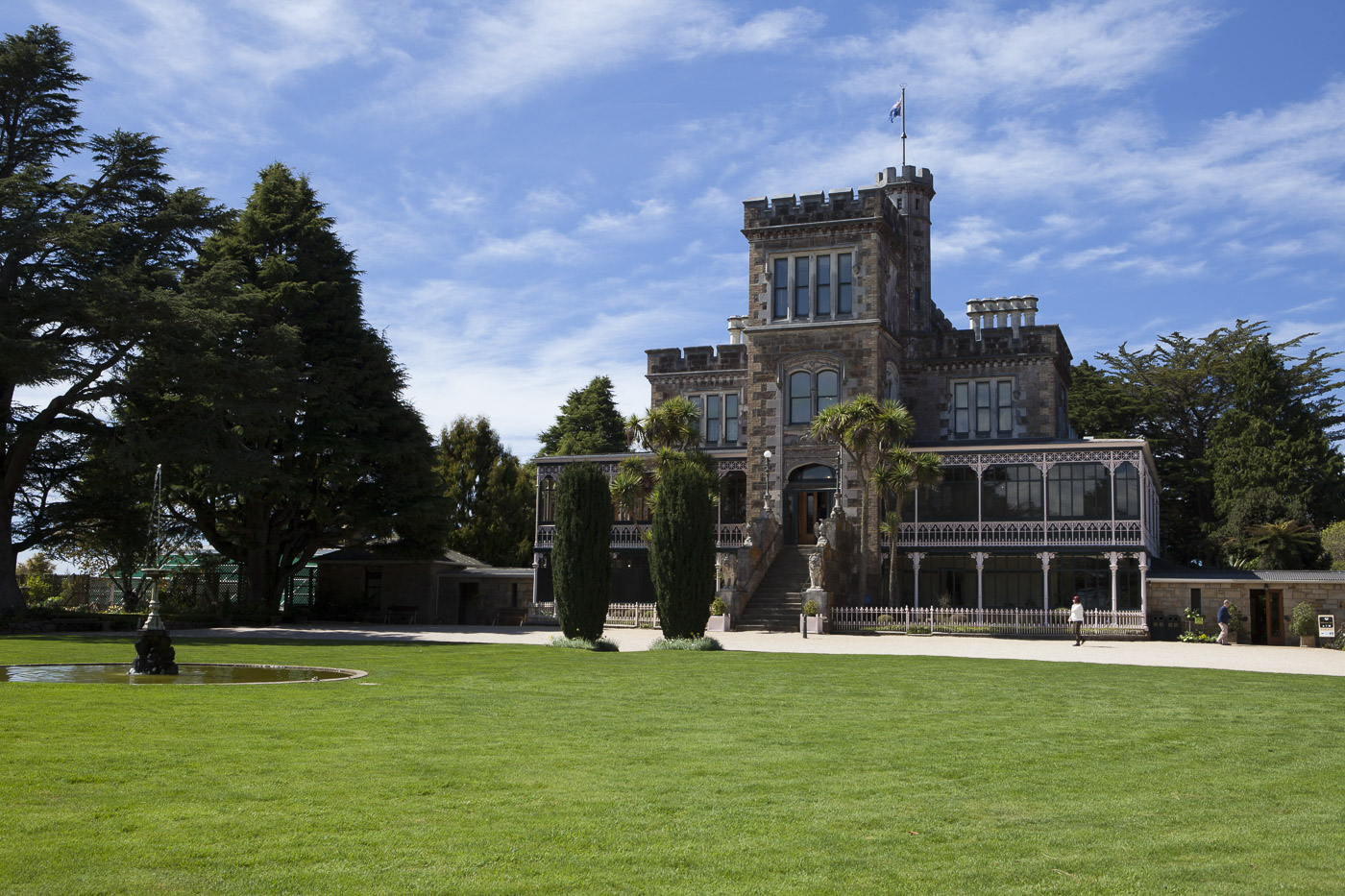 We figured that since we were on the peninsula now, why not head out to the Albatross Centre at the very end since we likely won't get back any time soon? Said and done, a curvy road with a generous dm or two of land outside the lane before sea with no rails. Half an hour later we were there, not many cars and on the door to the center a paper note saying they were closed for today. I look forward to when this type of information is handled in a way Google et al get it continuously, now we did check up in advance but the information was outdated. Am I supposed to call to a landline like an animal? Bah, at least I could get a few scenic shots but no Albatrosses for me this time.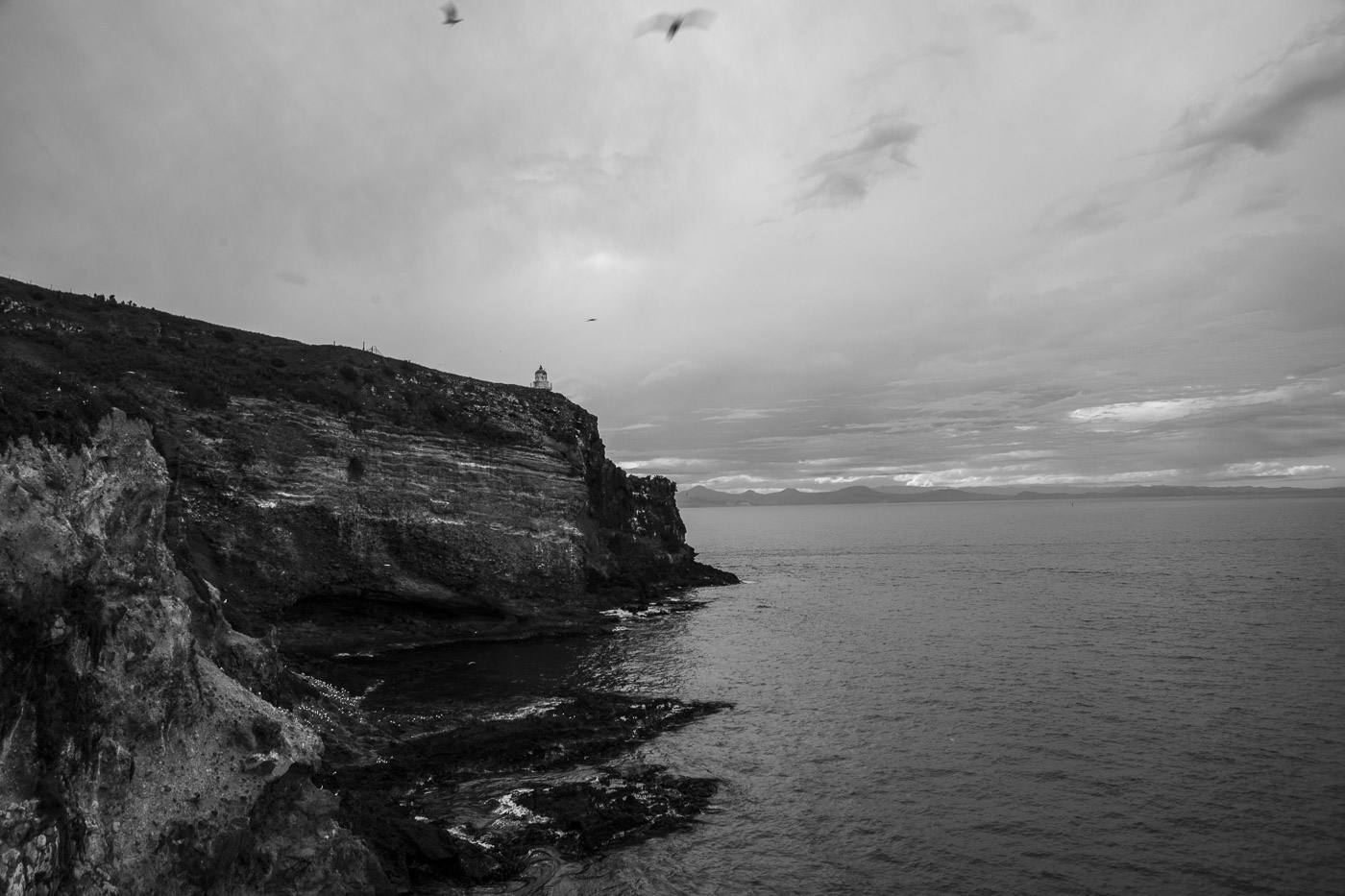 As the rain kept on and even got worse, we started driving north until Juni woke up and ended up having fast food at, yes I'm not proud but it did happen, McDonalds. Meat should not be that cheap, and the deviousness of having a playground for children made even more sense now.
We kept driving in the pouring rain onwards to Timaru where we had a motel to extend their check-in until we got there – 22:00 is apparently very late for a check-in and we were quite tired after a long day so went to bed quickly.