Still keeping the jetlag at bay we went up quite early to walk to the farmers market in Torquay. It was a mix of small stalls offering various edibles but more importantly a food truck with really nice sandwiches for breakfast and another truck with local coffee for the caffeine addicted.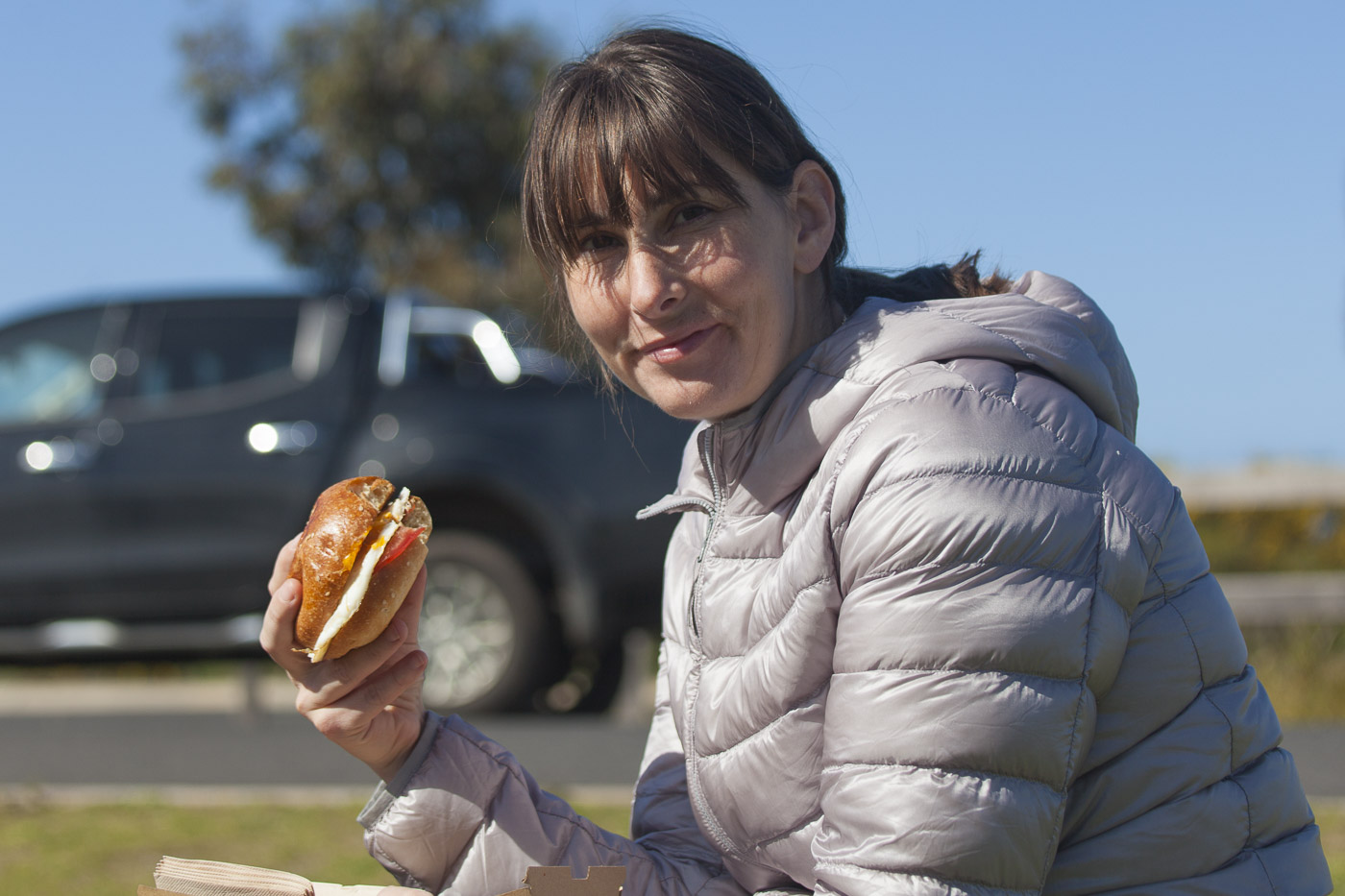 The climate is a bit strange with some people are wearing down jackets next to others wearing t-shirt and shorts, it quickly shifts from sunny 20° to windy and rainy 12° – but it doesn't stop people from swimming and lounging at beaches. After walking back and waking up dad we packed up the mini-van and went on the Great Ocean Road to Lorne.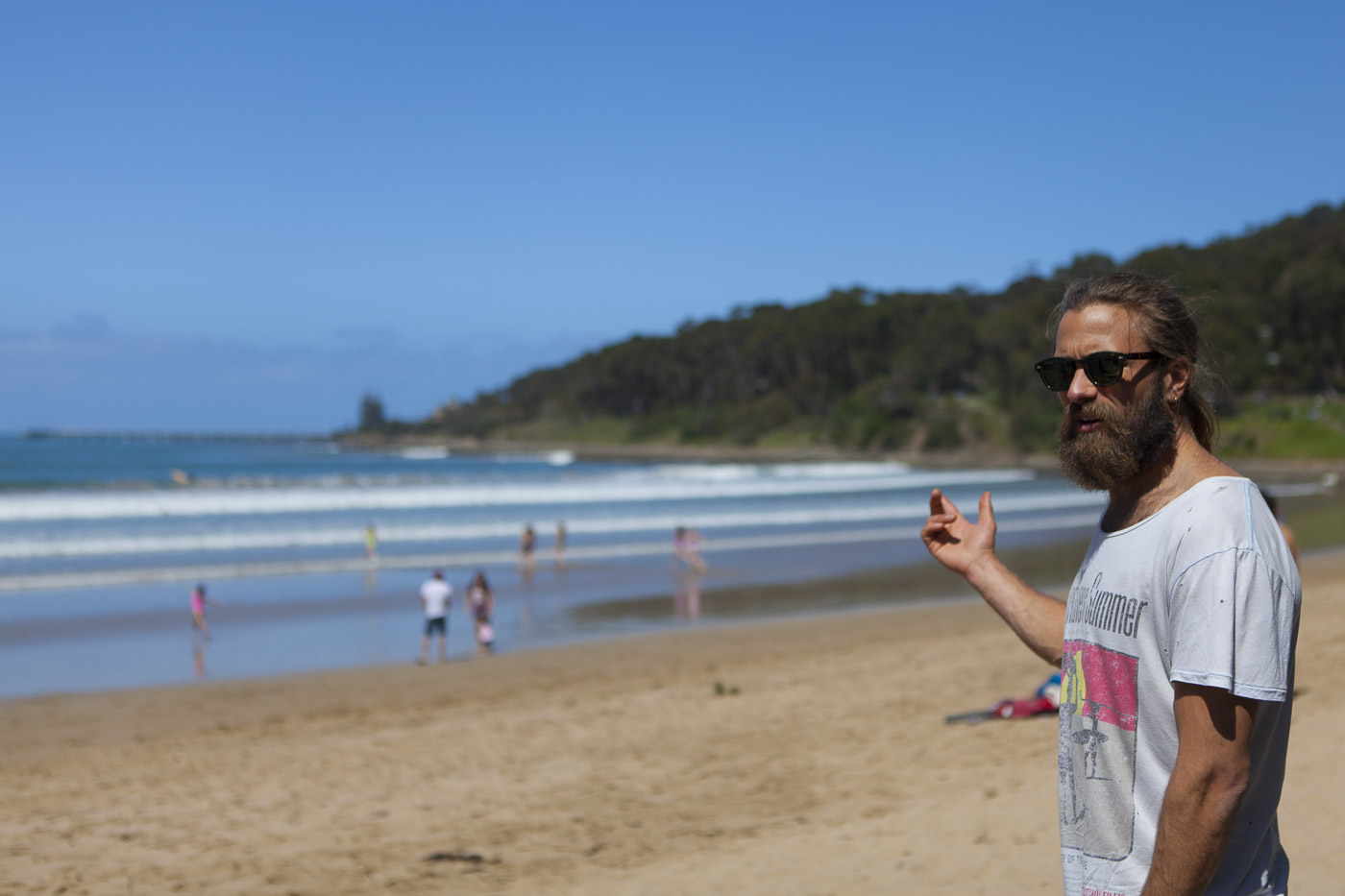 Being Saturday with nice weather it was more populated than the previous beaches but the surfing seemed more suitable for beginners, or at least today the waves were pretty small so we skipped that once again. Instead it was a nice stroll along the beach and it seems there had been some volcanic activities going on ages ago creating quite interesting ground formations. We assumed it was melted lava as well as the water grinding down the softer materials creating weird almost organic shapes in the rocks.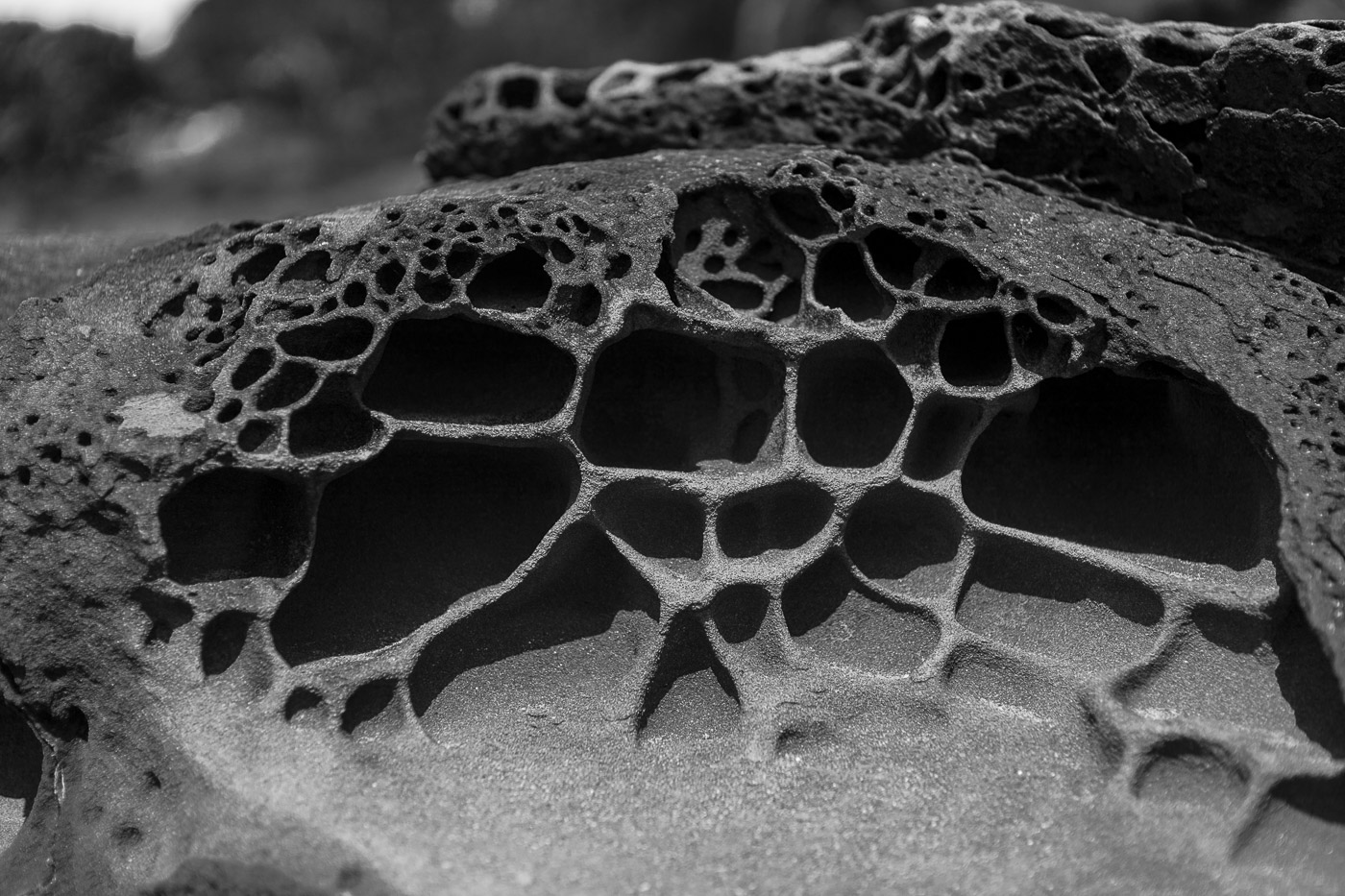 After walking to the end of the sand beach we looped back for a nice lunch/fika where we were accompanied with some street musician who was actually not that bad – or good enough for Mona to buy another coffee to get some change at least.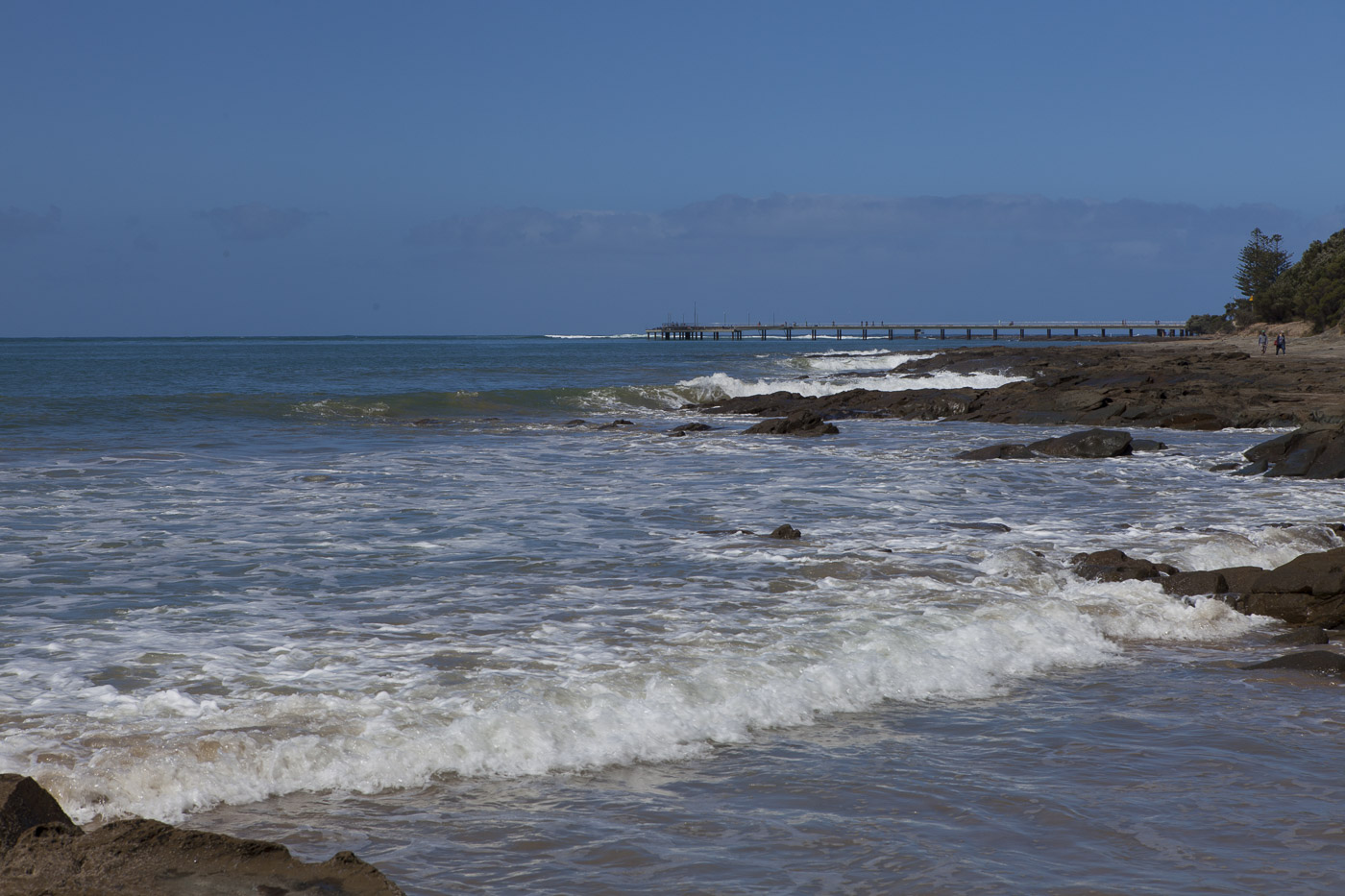 We then took the road back towards Torquay for some grocery shopping. The (lack of) city design is very similar to US suburbia style, and new areas are being developed everywhere. Basically low houses with driveways closely cluttered in square districts without any restaurants and instead all the service concentrated in shopping areas you get to by car.
For the afternoon and evening (still getting used to that at sun sets at 19:30 when it's spring/summer) we just hanged out while our hosts prepared yet another fantastic dinner – this time it was mexican themed.
I think we can get used to this life.