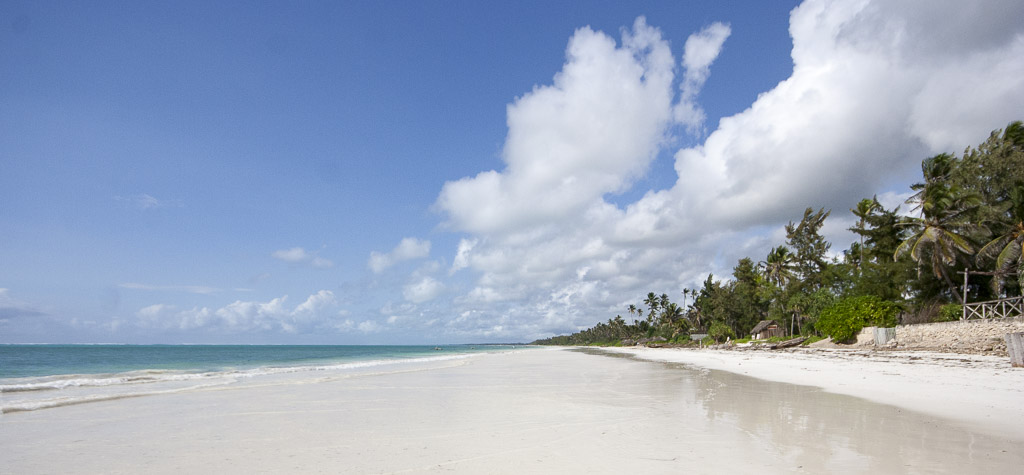 Today's activities started ambitiously with a longer beach walk before breakfast, no running but better than nothing – the sand is quite nice to walk in and since it's so smooth (and wet) it doesn't really get in all your clothes etc.
Back at Zanzibar Retreat for Breakfast, we decided we should give stone town a visit, tomorrow that is – no need to rush things.
So it was another day of reading, we have now examined the pool from all four sides I believe – this one gives the best wifi access but can be a little to much in the direct sun. Decisions decisions.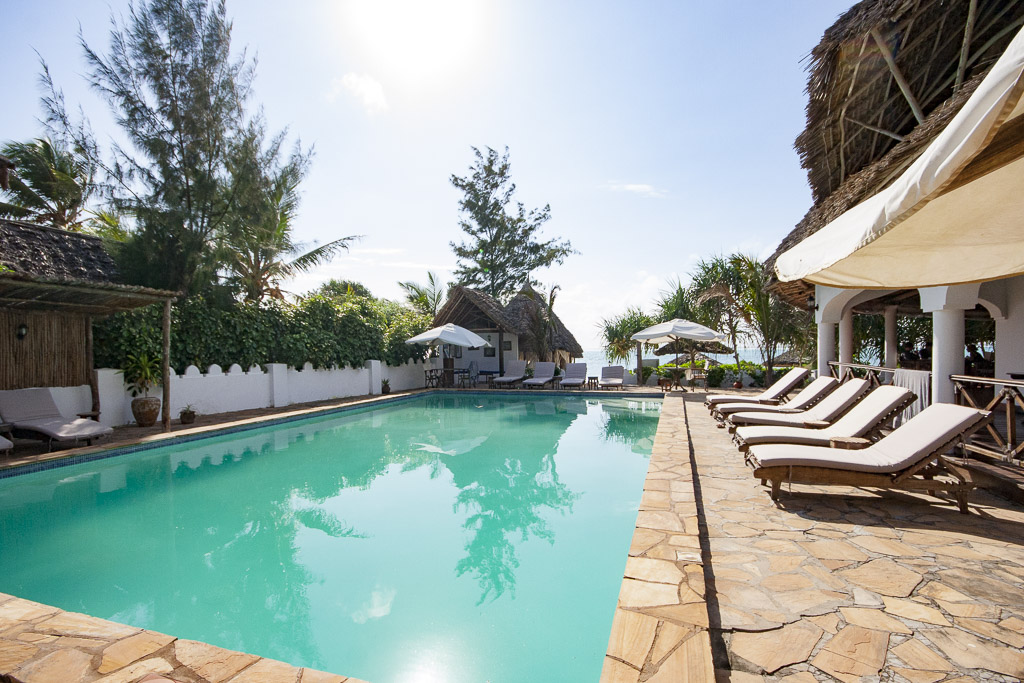 Since we were in a planning mode we considered whether to fly or take the ferry on our way to Dar Es Salaam, a quick check showed that flights were leaving almost every hour, took 20 minutes and 75 USD so we never considered the ferries.
Not sure whether I should do a refresher dive + dives for the remaining time, it but could be an option although Mona felt she had enough of snorkling and not interested in discovering or getting a Diving certificate. I'm well into second book in the series and have now maxed out vault size in Fallout Shelter. Candy is starting to run low, and Mona is on book five or something – I feel this is a losing battle.
Reading until getting a bit hungry – taxi to Waikiki for an renowned Pizza that indeed had a high quality – and since it was somewhat larger establishment there was of course the drunken tourist in the bar speaking loudly. I suppose if you have a sign in the bar saying "Here you never drink alone" you sort of get lone drunken guys coming looking for company.
As we got back we chatted a bit with Jan and mentioned flights, he asked who we intended to fly with – we hadn't booked yet but were going with Air Precision. He said, well it's of course up to you but I have given up on them for good after missing three flights to Europe due to them simply canceling a flight without notice if there are too few passengers and being generally exceptionally bad. Googling up some reviews about airlines I could see that he was not alone in this regard so we were probably just lucky when we were on our way here.