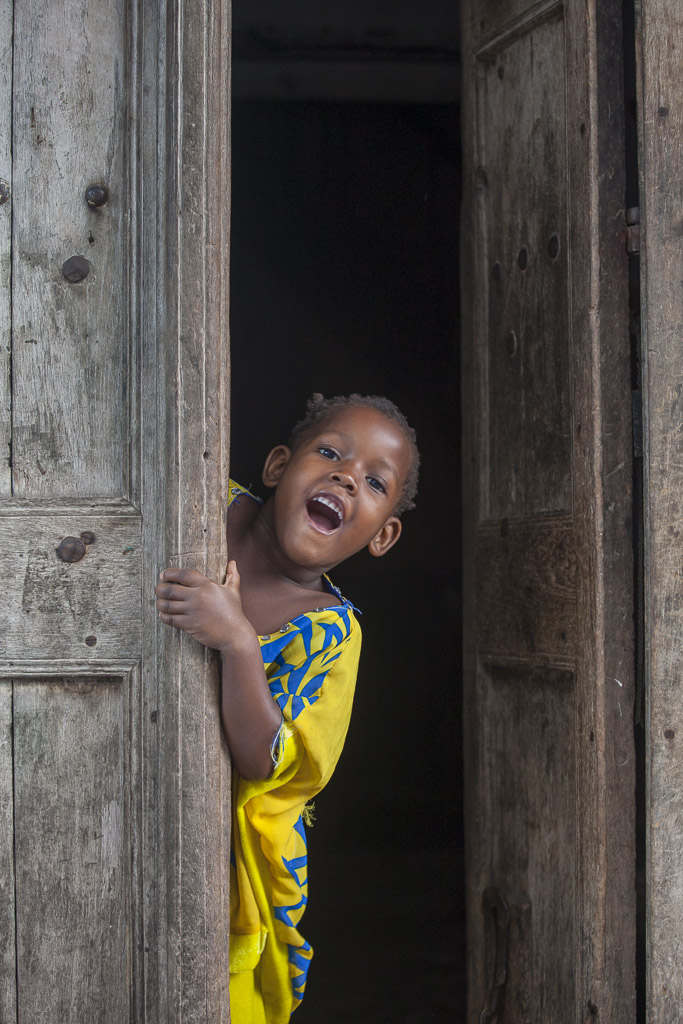 As we woke up there was grey skies and even some drizzle – in other words a  perfect day to leave the resort for a little excursion into Stone town. According to forecast weather would improve over the day and it's always a bit hotter in Stone town compared to the coast.
So after breakfast we took a 90 minute taxi drive and well there the driver called a guide who would do the 2-3 hour stone town tour for about 10 USD.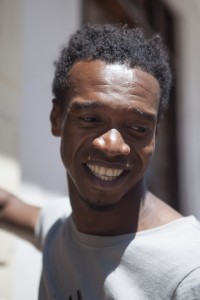 There are lots of beautiful doors and interesting stories who our great guide (depicted to the right) shared. History is also ugly and the slave trade one is perhaps one of humanities lowest – I was not aware that good old Dr Livingstone was rather instrumental in the abolishment and it makes it more understandable why two people from his expedition carried his corpse halfway through Africa so it could get a proper burial in England – that however, was intentionally left in Africa. We visited the Slave Market in addition to the regular tour (which included markets, famous buildings such as Freddie Mercury's house) and had all in all a great tour.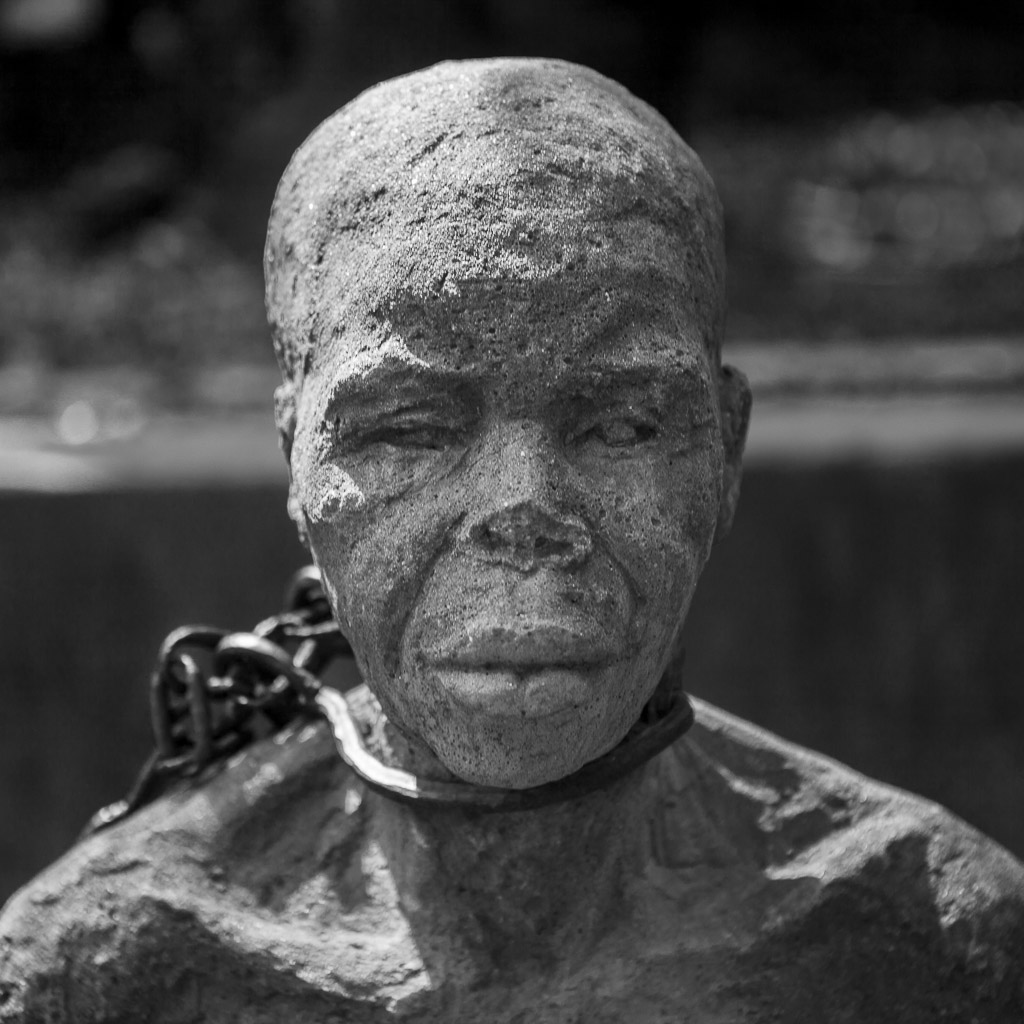 When we were done it was time for some shopping, I snagged a nice pair of sandals at Surti and Sons but otherwise we were bad tourists. On Julia's recommendation we had a late lunch at 6 degrees which is strongly recommended, except for making the Old Fashioned with crushed ice the food was great, good value and I could easy see this becoming a favorite to hang out if I was to live in Stone town.
One last stroll passing the market where people now were preparing food stalls for the afternoon, smelled great but we were completely full after 6 degrees.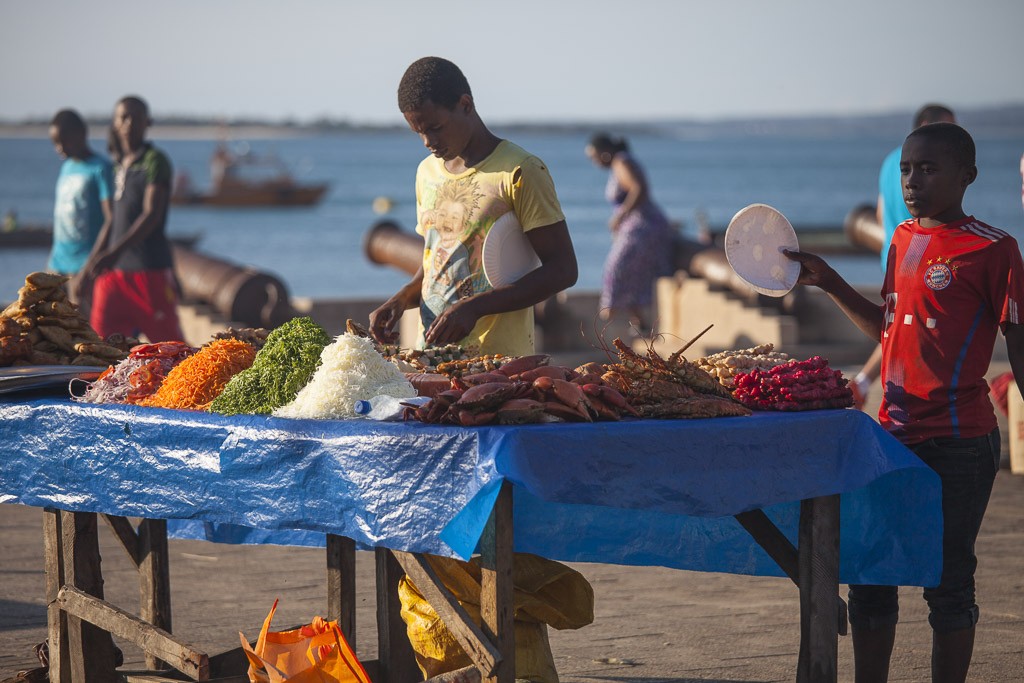 So we found our taxi driver who had been waiting on us with bags and headed back "home". We also got around to book our flights Auric Air, and went the safer route with an earlier flight to avoid Air Precision. The only problem seems to be a 20kg limit including soft bags for hand luggage – but we'll solve that somehow…