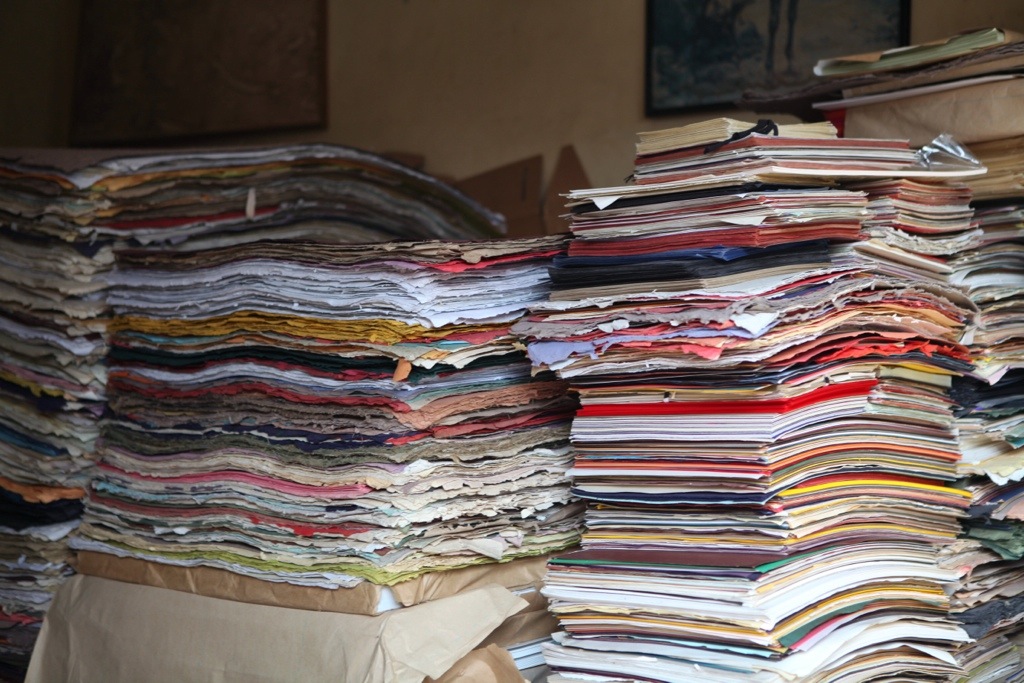 After a slow start or the day we left our hotel to have breakfast nearby, there was something wrong with the wifi that was being fixed but we needed some addresses to Da Vinci, a printing company Mona had conversed with before the trip.
Da Vinci had done their fair share of nice wedding invitations but the style were similar to their fashion in general and not entirely inline with our preferences. We had hoped to come up with an actual design but this was not really how they worked. We didn't leave empty-handed though, we got lots of inspiration and information regarding pricing but decided we would park the designs for now and instead head to Pettah.
Pettah has a district where the local wholesale as well as retail is concentrated and organized, to the trained eye at least. Different streets focused on food, cloth and hopefully paper and printing. It was so few tourists here that no one even bothered to ask us to check out their store or their services but it was a constant flow of smells, people and goods. After some helpful locals we found a paper shop well worth it's name – Prince Trade Centre.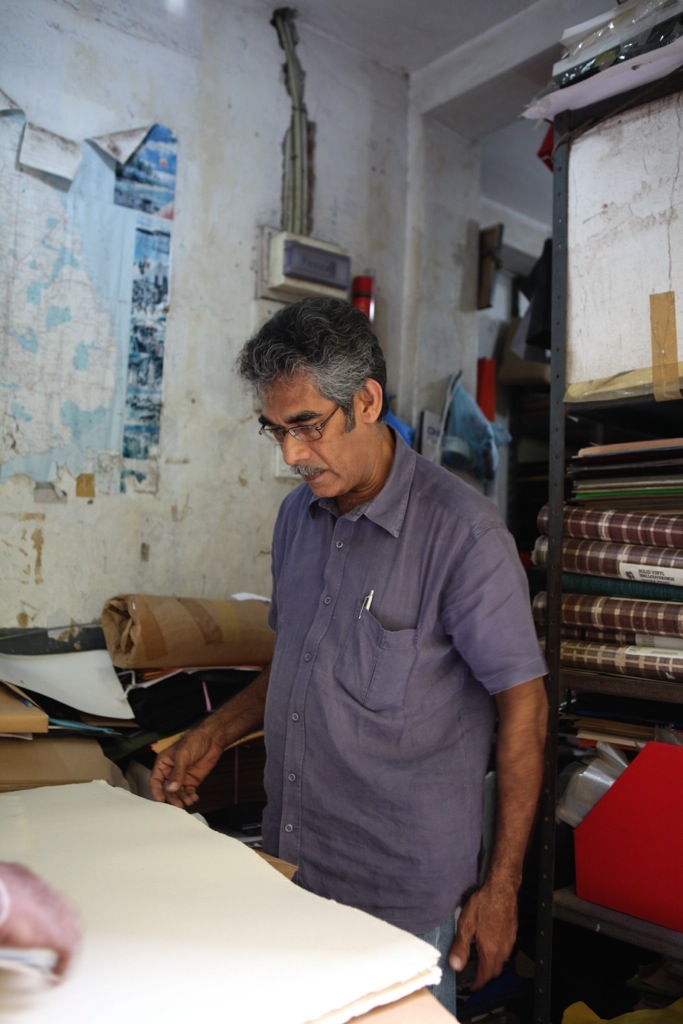 The proprietor, Mr Lakshman Mendis, was a talkative charming man who had taken over the business from his father while his true passion actually was acting. He performed mainly stage plays and some films but it was tricky to live off that in Sri Lanka. I'd love to see his upcoming play, 12 Angry Men, but by that time we'd be in Sweden already. After looking at various papers we settled for a handmade off-white one to use as base for invitations and name tags. They cut the sizes there and had we only been done with the design there were small shops with printers down the alley.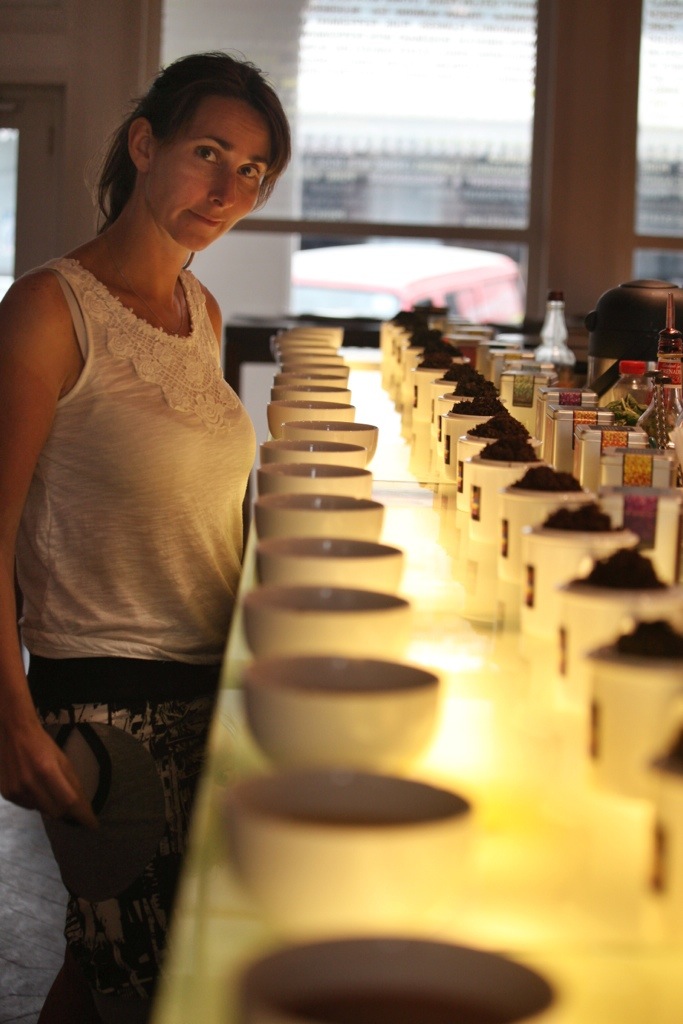 We stopped for tea and wifi at the chiq T-lounge bordering Old Dutch Hospital and had truly great iced tea and crepes, pricey for being Sri Lankan though. We strolled deeper into Old Dutch Hospital which nowadays is an area of high end cuisine and hip boutiques. We found another Odel store and what did we find inside if not linen clothing? Three shirts to chose between ended up being three bought shirts, I really hope Norwegian summer is close. We also made dinner reservations at Semondu to secure a nice table on the outside.
Back at the hotel Mona savored the half chocolate dessert she had saved in the fridge from yesterday while I visited the gym for a session of weights and running. I really can't blame the result on the equipment but it looks like I have some catching up to do back home. I treated myself another quick steam bath before joining Mona dressing up and then headed back to Old Dutch Hospital with tuk-tuk.
Semondu had really good cocktails, and a menu that was difficult to choose just one dish from. We settled for three mains, a starter, a dessert and Italian Chardonnay to drink. My sea food bouillon starter was excellent, just as Mona's cannelloni. The sea food risotto and Mona's fish was really nice and Mona was happy with the dessert although she wasn't sure it deserved the awards it had won. All in all a really really nice dinner, and the outdoor table was a plus providing live music, which actually was good, in the background. Semondu is the highest ranked restaurant in Colombo according to Trip Advisor, but I'd say the other restaurants neighboring didn't look bad by any means either.