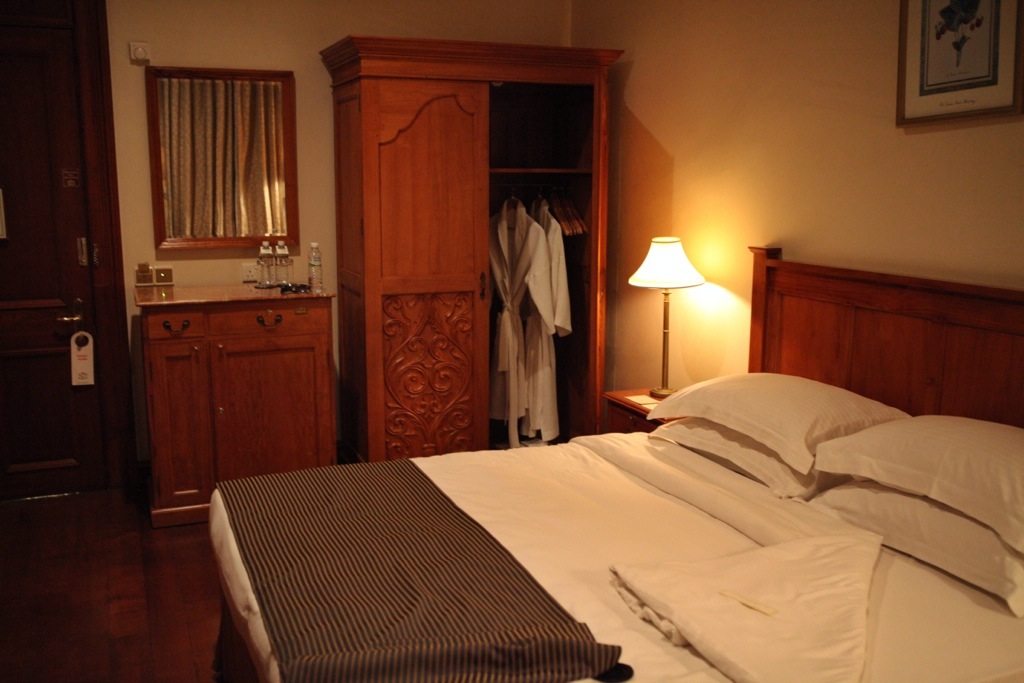 We left Kandy at 09 in the morning, and a hopped into a tuk-tuk which took us to some bus that left right after we got there. 3 hour AC bus, 3EUR for both is really cheap and quite convenient, but then the distance was only 120km.
The sun was scorching hot when we got to Colombo and we took another tuk-tuk, which now were equipped with meters, to our hotel, Galle Face Hotel. We had managed to get a decent price for a superior room this old colonial beauty last night through Agoda. After checking in and dumping our luggage we headed to Kala Pola Art market to check out some of the local art. It was some nice paintings but nothing extraordinary that we wanted to transport back home.
We strolled to the national museum but, after some honest introspection, instead enjoyed their cafe rather than the museum itself. We thought we would walk to Odel, a chic department store, which were not far from here and strolled on the way through a park full of young couples intertwined, but modestly dressed. Odel was a nice department store with imported brands as well as their local and their own Odel brand. I couldn't decide between three pair of shoes, so I did what my friend Aram would have done – bought them all. Another pair of linen trousers and some candy later we left.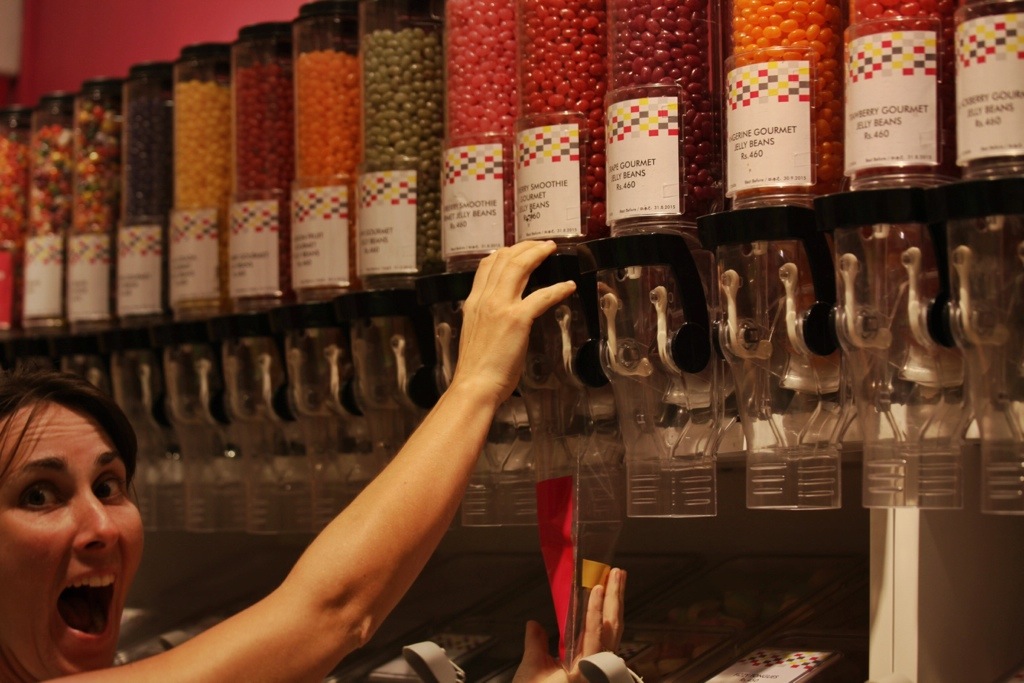 Well, we were about to leave, but then Mona spotted a foot massage service which also offered pedicure – what were we supposed to do? In a similar sneaky way a gelateria forced us to buy some lovely ice cream before heading back to the hotel. At the hotel we sat down looking out over the Indian Ocean and had some drinks as the sun set contemplating the day's hard work.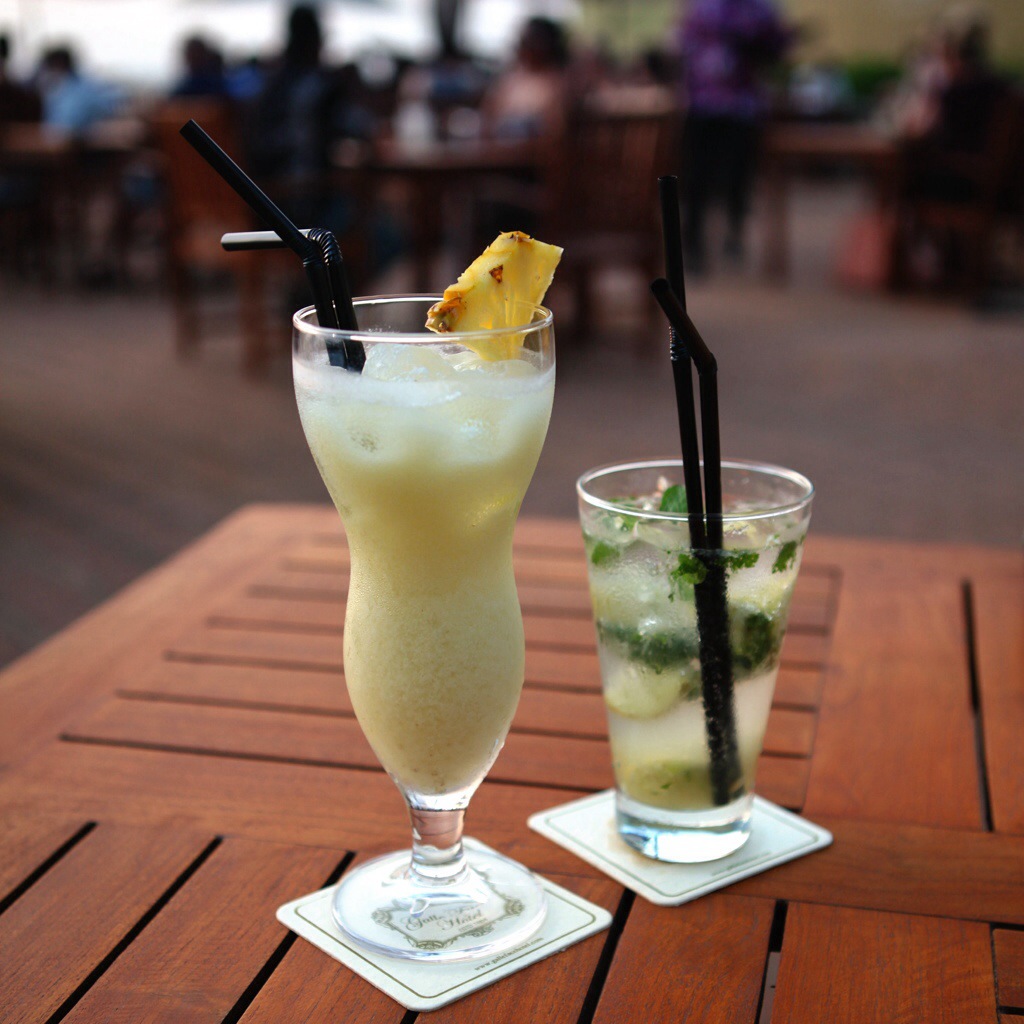 After drinks we changed into bathrobes and tried out the steam saunas, which turned out to be fully operational although not used by anyone else than us. Nice, even though the jacuzzi was a notch too cold to my taste. The soaking of bodies continued with a quick swim in the cooler outside swimming pool before finishing off with a warm bath in our own hot tub in the room. So what do have for dinner? Well, room-service seemed like a lazy option in line with the pampering so far.
You know you're doing it right when the reception calls back asking how many people that will be dining, even after Mona explicitly mentioned me and herself. There were so many tasty choices and we had, in a way, had a tough day so three mains, some chocolate dessert, beer, milkshake and something else was ordered. It didn't turn into Fear and Loathing levels, even with upbeat music from the portable speaker, but it certainly had a nice decadent feel enjoying lovely food in bathrobes.