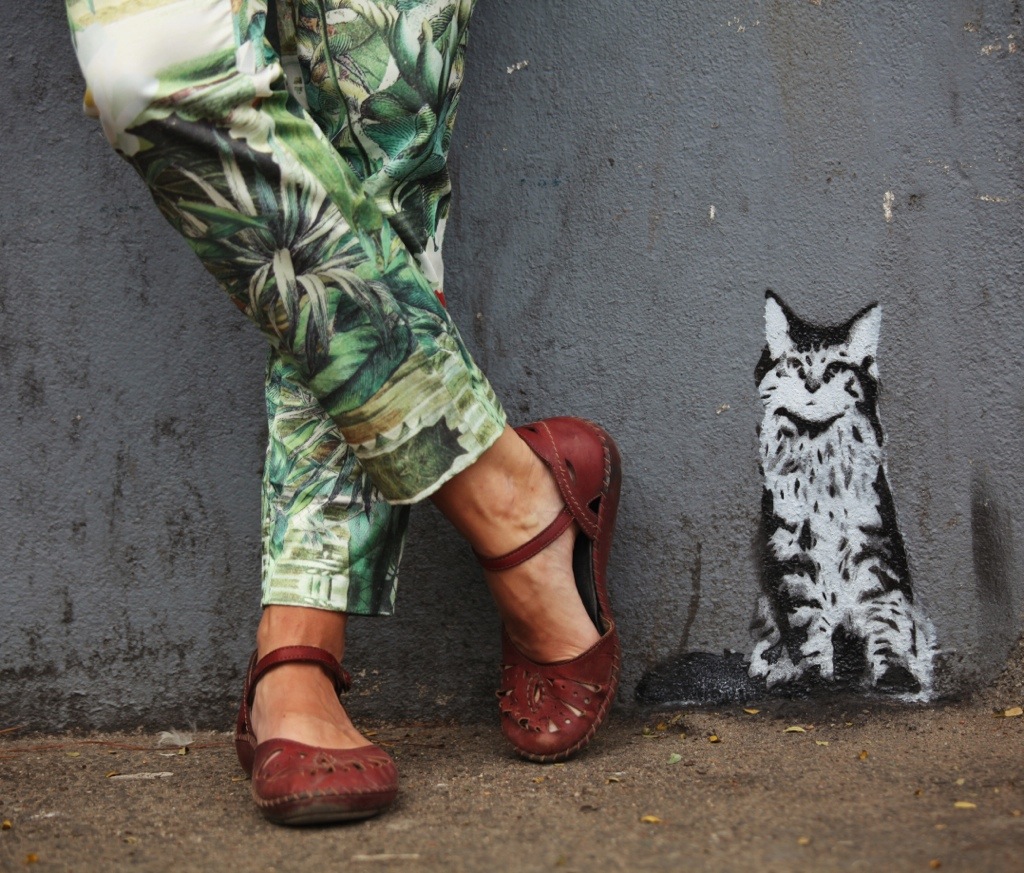 Breakfast was nice, there was a roof top restaurant with good views and after the fresh fruit, tea, pancakes and omelet we started discussing how to spend the day. Rather than any particular excursions we would start by strolling into the old quarters and smell, feel and get a sense of the city.
Kandy is different than the other cities we've visited so far in Sri Lanka. There are more price tags on goods, there are fewer tourists and the tempo is higher. Shoulders bump into each other on the street and the range of poverty is increased. Old and new are mixed, a buffalo drawing a carriage next to a quite nice car or someone making their living by repairing sandals on the sidewalk next to a store selling the latest smartphones. More police officers or guards spread out as well as crazy and/or homeless people and even some street art.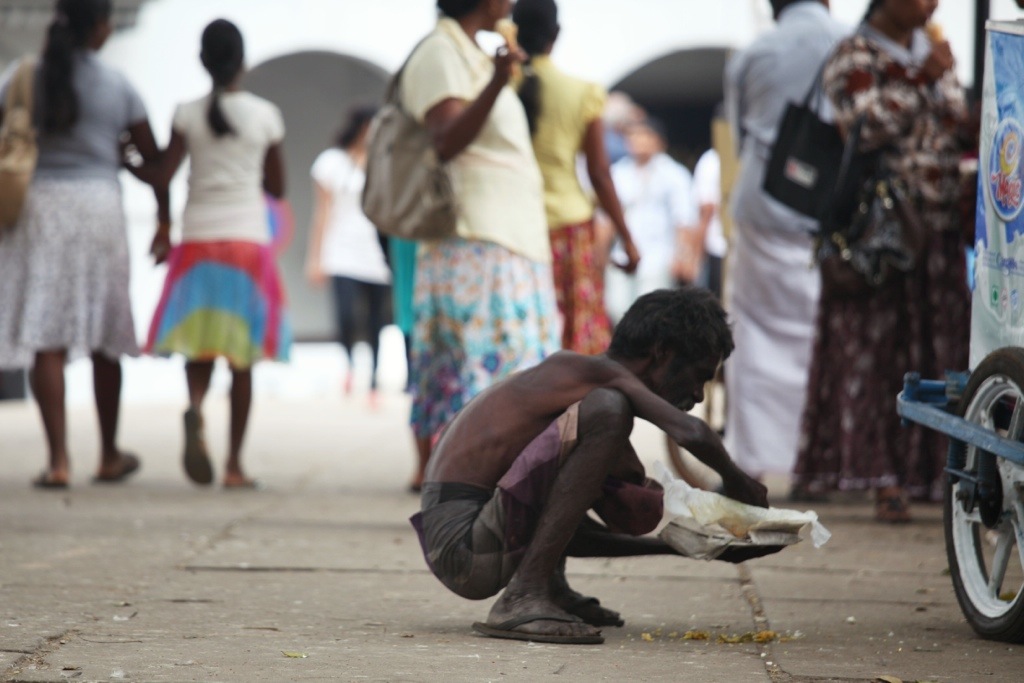 After a few hours we took a pause at Aroma Inn, a fancier cafe with wifi and a guard outside. After sipping on my delicious warm chocolate with mint we considered what to do the rest of the day. The elephant orphanage was an option but I had mixed feeling about it and a look at trip advisors latest reviews confirmed my fears of it turned into more of business where the animals welfare is ranked way below profit. We've seen enough temples in our days and the we didn't feel like trekking or visiting the botanical gardens either, simply very lousy tourists.
So we turned to the good old fashioned pastime of consumption and headed towards the central market. Corridors of stalls selling cloth, clothing and very attentive staff. That said there were often price tags set out and indeed locals shopped so it seemed many of the places had fair prices that only required minor haggling. We headed off for the second market and there finally succumbed and bought a few nice bags and later a pair of linen trousers (7 EUR) while Mona got a pair of ballerinas for the same amount.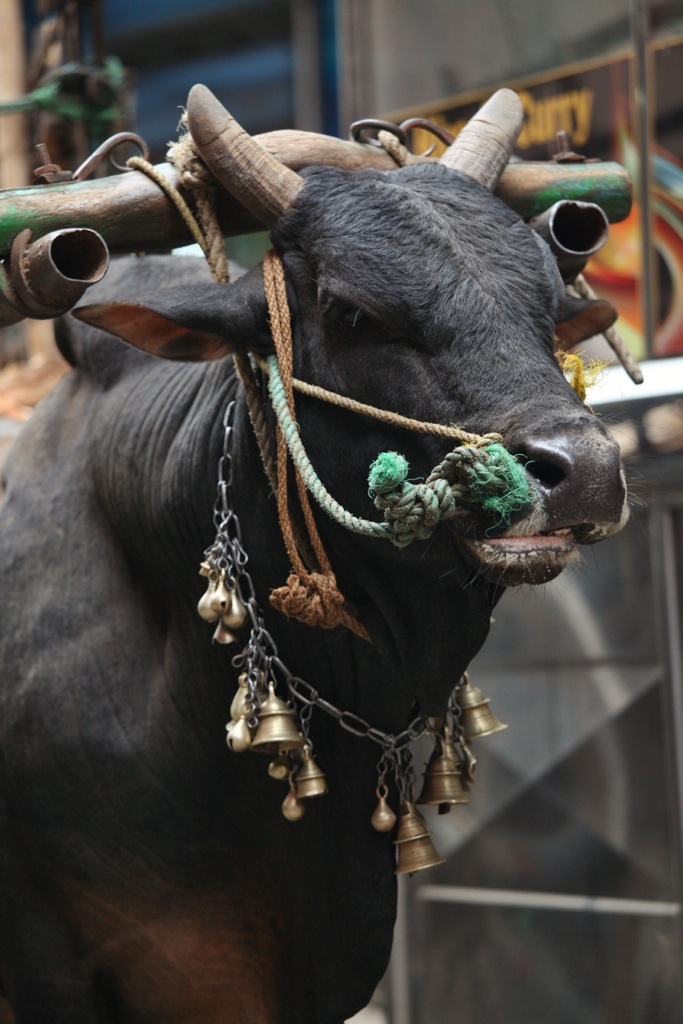 All the walking hade made me a bit hungry so I had some Rotti at a place called Muslim Hotel (?), this delicious fast food is something I'd be happy to see spreading to Scandinavia. On our way back home we encountered a modern mall as well and scouted it, I tried a few items but except for some imported brands the fashion is a tad gaudy for yours truly. I think more than half of their shirts come in metallic colors and well, let's just leave it at that.
Mona had dinner at Sharon Inn which was right next door to our hotel while I still satiated from the Rotti only went for soft drinks. It was a nice buffet and we chatted with a friendly Canadian couple trading traveler tips and warnings. Back at our hotel we struggled to arrange accommodation for Colombo before realizing that the reason wifi was impossibly slow was due to a policy by the hotel to kill Internet after 22. After talking to the reception they turned something back on and voila – everything was working well again.