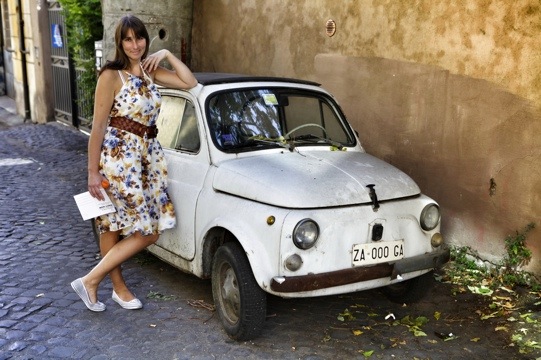 Last night was spent in Travestere, and the lessons learned was that A; One cannot buy tickets on the tram, those needs to be bought in advance. B; Travestere seems more popular among youths, as well as tourists – not that much focus on Bella Figura. And finally C; Italian male waiters generally prefer flirting above working and were almost in the same league as their South African colleagues.
Sunday mornings differ a bit from the other weekdays we learned, we found a lot of places to simply be closed to our dismay. Both Forno, our favorite pizza takeaway, and the nice coffee bar nearby preferred sleeping over serving customers, well well. We found substitutes and headed off to Travestere again, in daylight this time to stroll the streets. However many sights were closed as well so we ended up having a chat with some artist who had a garage sale, and drinking more coffee before returning to check out from our flat.
We were instructed to take bus 40, leaving conveniently just a block away to get to Termini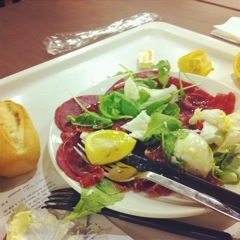 , this was true but the amount of people inside of the bus reminded me of some metal concerts in my youth. Well at Termini we realized that we were far from alone to want to get on the shuttle bus. We got to the ticket booth after waiting in line a good two minutes before the bus was scheduled to leave and must have gotten the very last tickets. Always fun with a little bit of excitement 🙂 Well safe, sound and checked in at the airport we had our last Italian dish for this time before getting on the plane back home.