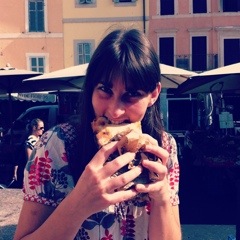 I've been in Egypt, and while they have a few obelixes left it seems that really the lot of them got carried off to Rome. Don't get me wrong, they are stylish, symmetric and generally impressive but couldn't you have left some? I know there's a few in Paris, and some in Istanbul as well but Rome got to be leading by far. Another thing that Rome have is good cheap coffee and pizza, which this morning served as a perfect take-away breakfast to enjoy at our favorite flower square.
Speaking of food, yesterday's dinner was nice, again the starter won although this time it was a lovely cheese platter, the pasta with vongole clams was a close runner-up though.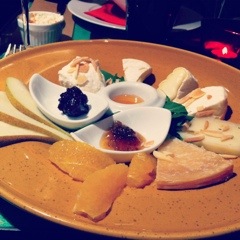 After breakfast we headed towards Colosseum but started with Forum Romanum which turned out to be free today and tomorrow due to European Heritage days or something, nice surprise. Mona got an audioguide and then summarized for me while we walked around the wrecked temples and various ruins – great teamwork if I may say so myself. Pretty amazing architecture and some dedicated labor as well as engineers to construct the arches and temples – I assume poor Egypt had to supply the marble and stone as usual though. After detailing the (short) lives of various emperors and their monuments for a few hours we ticked off Colosseum rather quickly.
We then took the Metro to have a short view of Fontana di Trevi and threw some coins in that fountain – we skipped the Swedish tradition of swimming there though. A short walk from there we finally got back to 7camicie where I picked up my two shirts and a also found a third, which I managed to get straight from the mannequin. Despite getting slightly more than 10% off due to my mad haggling skills I have now depleted this month's budget for shirts. Tonight we plan to head off to Travestere which should have fewer tourists and also being hipper according to one source and more popular with the (drunken) youth according – no idea what to dress in order to be bella figura but what could possibly go wrong?