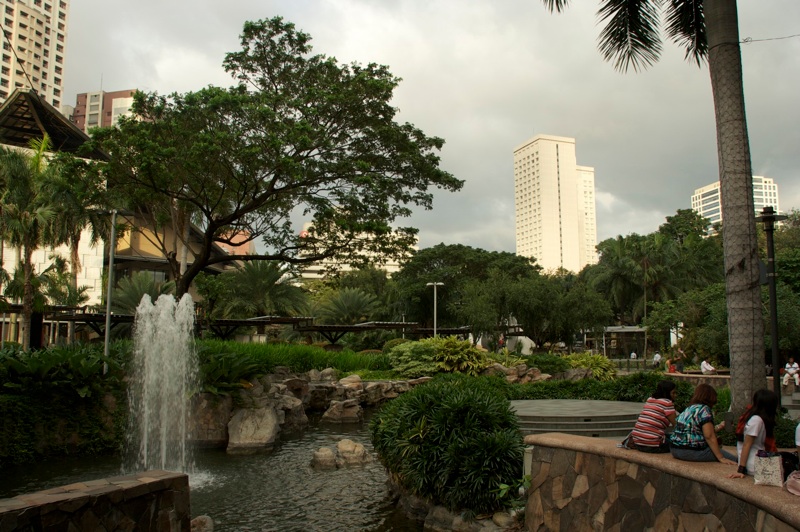 After some shopping we though it was time to get a dose of culture and took a taxi to Manila's older parts, Intramuros, which translates roughly to "inside the walls" in spanish. We visited some fort and a shrine of their local hero José Rizal (which seems to have the largest street in every town named after him). To be honest it was not that impressive, and the guys texts, which reeks of nationalism, was although elegant wasted words on yours truly. We also visited a catholic cathedral in the vicinity but mostly enjoyed just walking the streets. Which weren't that pleasant, traffic and garbage giving the whole area an particular odor and add the continuous flow of locals that keep asking if we wanted a ride, buy a hat or something else. We decided that we would head to Harrison, another mall.
Harrison was an old school gloomy mall, no natural lights and barely any artificial either, it reminded me mostly of dawn of the dead – the 1978 version, but with shopping drones rather than zombies. After browsing for an hour or so we decided to try our luck elsewhere but not after treating ourselves some massage at some visually impaired massage center though. It was nice although if the blind see with their hands, my masseur has seen me more naked than most people.
After the massage we headed off towards another mall, this time Greenbelt, which target audience is more the upper middle consumer. The taxi on the way there didn't play the usual radio but instead the driver played his cassette tape. Enjoying classics such as Safety Dance and 99 Luftballongs from weathered car speakers while driving through the dirty streets and intense traffic of Manila was slightly surreal.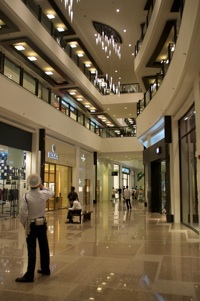 Greenbelt was posh, we quickly realized that this was not the place for bargains. Italian glass costed us more than a regular dinner and the coffee shops had iMacs for using internet. It was a good looking mall though, not like Harrison at all. We strolled their parks, shops and ate at thai-place which served an amazingly well tasting soup. It's a shame that the best tasting meal in the Philippines was a thai dish but it was really nice.
Todays best sign was the one below. I'm not sure you need a pair but perhaps better safe than sorry. I was tempted to buy something just for their particularly well chosen name but didn't get anything in end anyways. After a long day of strolling and eating we had another early night back at our hotel.