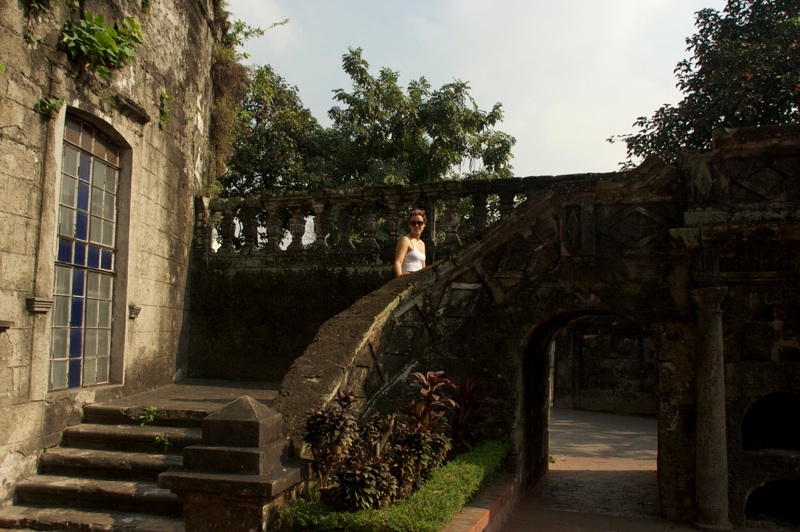 Today was the last full day in Manila, and although we done some shopping we'd saved the largest mall of them all for the last day, Mall of Asia. But we realized that we'd lived next to Paco Park during our entire stay in Manilla but not seen it. This of course had to be remedied.
Paco park is actually more a cemetery than a park, and it was also here that their local hero had been buried secretly by the Spanish after his execution. He was at a later point dug up and placed in the shrine we'd visited yesterday. After enjoying the cemetery and it's flowers we hit off for our planned destination.
Mall of Asia is big, really big. Apart from some 600 shops they have an Imax theatre (and six regular ones), an ice skating rink and a few things along those lines. For the elderly/lazy/rich there are cars very much like those in airports driving shoppers around. It was rather organized though, at least outside their department stores which was amazingly bad planned. No maps, but plenty of clerks, however if their english is limited to "Yes sir/madam" their numbers help little.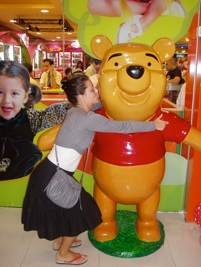 In general Mall of Asia seems a little more posh than e.g. Robinsons but not in the range of Greenbelt. One could probably eat from the floors though, but as for the actual shops there were mostly famous brands, not some many local varieties and not at all any local stalls for unlocking cell/phones. If you're looking for bargain bags (copies) or enjoy haggling this is not the place. Surprisingly bad range of cameras, I think I saw three DSLRs or something like that. I was hoping to be able to play around with a Canon 5D Mk II but that was apparently in vain. The daily massage was a foot and back combination, I'm starting to get used to an hour of massage a day, that habit could get pretty expensive back in Sweden.
As for food I guess one could eat more or less anything there, possibly somewhat cheaper restaurants than in Greenbelt though. I missed my cameras but I'll be darned if I couldn't get my hands on a Baconator. Said and done, it tasted really nice – even Mirsada thought it was good. How can it not be on the other hand? Two large burgers, six strips of bacon all dressed with a healthy dose of fat. Weight watchers beware!
After checking the movie schedules we thought we'd skip the Imax theatre and instead go for The Spirit in a regular 450 seat theatre. It was really cheap, less than 3€ (or two balls of Italian ice cream) and yet the theatre was more or less empty. Given their poor broadband and relative to their average income expensive home cinemas I don't get why not more people go there. The movie was quite okay, not Sin City standard by any means but not that bad either.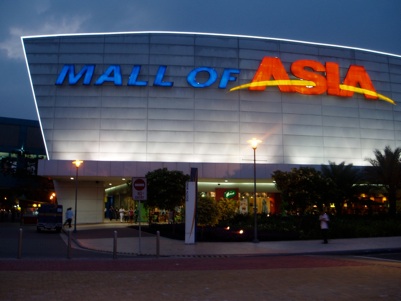 After saying our goodbyes to the mall we headed back to the hotel, where we watched "The Condemned" on the laptop. Not bad movie either, after packing our stuff and setting alarms we went to sleep for the last time in Manila, at least for this trip.