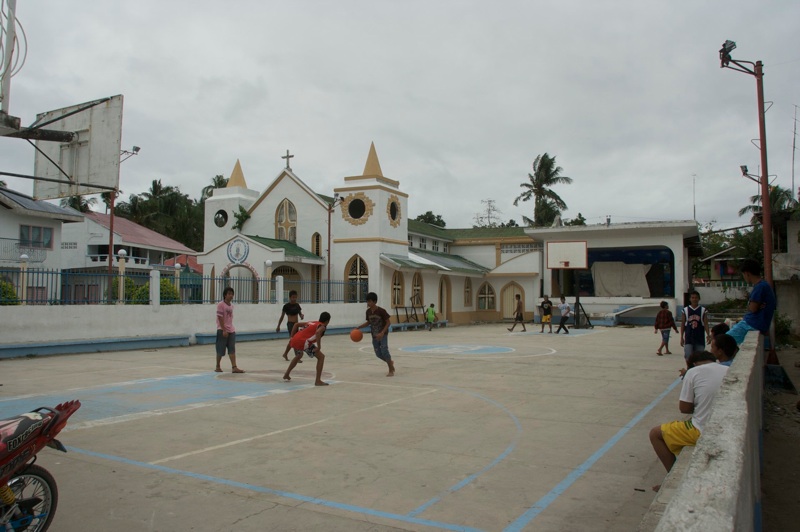 Faith was low already when we went to bed, and not better after waking up (at 0530) hearing the strong winds. We only got halfway before we met another diver who explained the dive was cancelled. Bah. This indeed sucked. We would try to book tickets and if possible get Thresher Shark to book tickets for us, if this didn't happen we might just leave to be on the safe side.
Lady Fortunate seemed to have decided we'd had enough bad luck since we found tickets with another carrier for a third of the price. And we could access our gmail accounts, yay! Tickets are now booked Monday afternoon so regardless of whether we dive tomorrow morning or not we'll leave Malapascua. We also had a chat with the owner of the bungalows and told him we'd like to switch for (cheaper) rooms. He said that we wouldn't need to move, we would get the lower price anyways since he wasn't fully booked. Sweet.
He also informed us that one of his other guests had done a dive regardless the weather this morning and had seen five thresher sharks. Hmm, perhaps we should use another diving shop? I guess that our dive shop have good reasons for opting out on a nice income though, hmm. According to weather reports the wind should at least change direction and decrease for tomorrow so chances are that the dive won't be cancelled anyways.
We ventured into the inner parts of the island and was surprised to find two schools, a church and a basked court. There were also quite a few resorts and small shops. We ate at a restaurant close to Cocobana resort called Ging-Ging. The food was really cheap and tasted delicious, Mirsada impression was however offset a little by the dead ants floating in her soup.
We bumped into our Swedish friends again and decided we'd have dinner tonight together as well. A very nice chicken fajita for yours truly which was supposed to be the house speciality in the place were one could drink a meter of beer. We all decided to go to bed quite early, since we would aim for the shark dive tomorrow, again. This time the weather felt a little bit better though so we crossed our fingers.