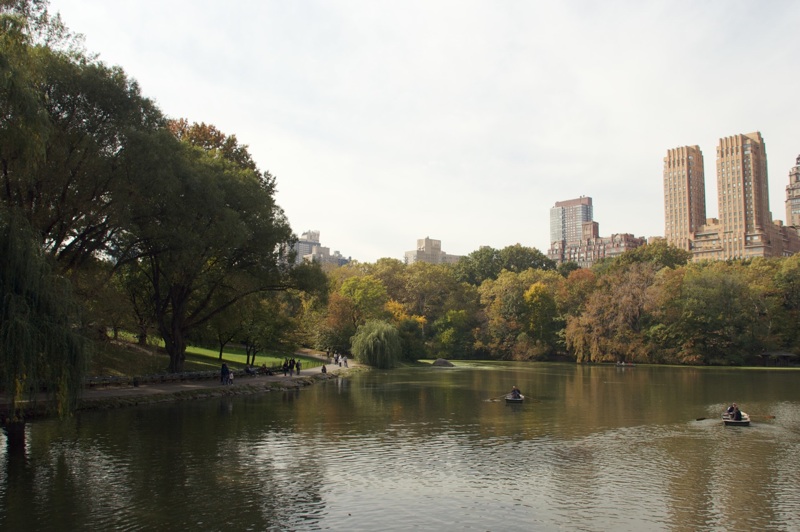 After managing to sleep in the same bunk bed we woke up and did some packing/cleaning where we threw away cartons, price-tags or other evidence of our sinful worshipping to mammon in hope the evil customs god would be merciful. YMCA did not take responsibilities for electronics in the luggage we left there after check-out, guess who's backpack was a little heavier than usual today.
Two sandwiches, juices and a muffin – a bargain at 22 USD. Prices for healthy food or at least decent quality are weird, you can get awesome noodles at a restaurant for the same price as a sandwich, I guess in Sweden it's at least expensive in general, healthy or not.
We brought the food to Central Park where we enjoyed the marvelous sun and the less marvelous children at the nearby merry-go-round. There is something I really like with bigger parks, somewhat soothing to get nature close but still in the range of wifi or some other indications of civilization.
After finishing breakfast we walked on to Strawberry fields, the memorial site of John Lennon and strolled further north towards the lake where tourists could rent boat and oars to paddle around in. We decided not to but instead enjoyed the sights from shore and played around with the camera. We walked around the lake for more calm and serene views before leaving the park for shady delivery businesses that Mirsada had got us involved in.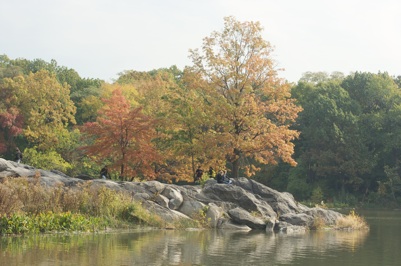 At the package pick-up place we arrived explaining we were here to pick-up a package "for a friend" with unknown contents. After a few jokes the fine lady preferred to open it "to see that it wasn't any drugs" while laughing, luckily enough it was some electronics. Next stop was the UPS store where again we were shipping "electronics", I'm glad they didn't ask further questions since they looked a bit suspicious when we explained we didn't had a address in the US to use as "from".
With a little more than an hour left before our planned departure we went searching for Mirsada's Dermalogica store again, no luck however with this and we realized we were getting short on time. We managed to get to YMCA and hail a cab only 15 minutes later than planned. We had however, not planned with rush hour. The traffic jams and our budgeted marginals in time seemed to start painting up a rather uneasy picture. When we finally got to JFK we saw that check-in was not 90 but 60 minutes before, which left us with a minute or two on the safe side.
My bag weighted 39.8 lbs, allowed weight was 40, nice. We didn't have time to get proper boarding passes but after passing security we treated ourselves with a snack, a 5" pizza and strawberry donut for yours truly while the healthier part of us had some egg-white sandwich, guess what tasted best. We are now in the air, the plane left a little late so I guess next challenge will be the rather slim connection in Brussels.