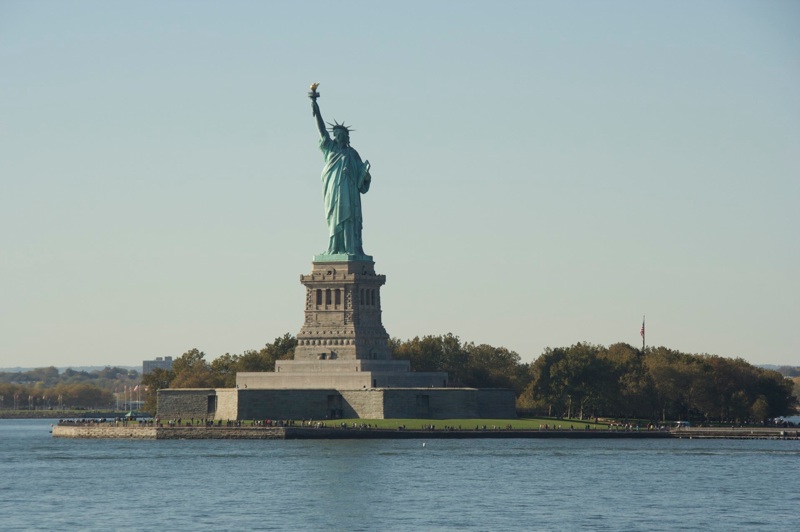 Today it was thursday, also known as the day when B&H would re-open after some religious two-week holidays called Succot, I do have to say that being the largest and cheapest store in NY in Photo/Video and totally close down for religious reasons like that is impressive in a way.
I quickly found myself a queue slip and got to the sales expert, hasidic jew, with corkscrews and kippa, like about 95% of the > 200 employees. He was very knowledgeable and answered my questions and reserved my precious 580 EX II and a Hoya Filter kit for my new 50mm lense, but he seemed a bit distracted or perhaps cross-eyed since he's eyes flickered to my chest while talking to me all the time.
While looking at bags it struck me why, I had my t-shirt from Jordan with the face of a boy and arabic writings. I remember asking for the meaning of the text and that they said it wasn't offensive but hmm, well I got my flash at least. In the end I didn't get a bag and left the photographers mecka happy as a drunk in June.
It wasn't more than fair that we did some shoe-shopping for Mirsada after the geek browsing. However they had rather nice shoes for men as well. In the end we ended up buying in total nine pair of shoes, Mirsada four and yours truly beating that with five. I felt like a respected contributing citizen in this consumption society we live in, yay!
In order to avoid any ugly street fights with local bag ladies we decided to head home and drop off our shopping bags. No rest for the wicked so after dumping the newly purchased goods in our bat cave we headed off to the Staten Island Ferry, a free ferry for the commuters which conviently passes Lady Liberty. The weather was nice and the scenery both leaving and getting back was awesome. I guess it didn't look just the same for the immigrants back in the days.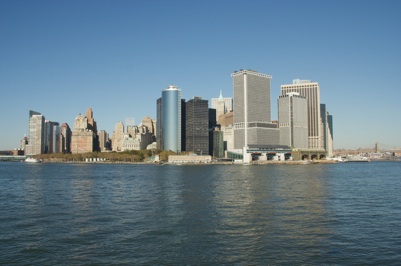 After the roundtrip we strolled around in downtown, checking out Wall Street only to find it secured, perhaps someone had jumped from the roof? As we walked north we got a nice view over Brooklyn Bridge but decided it wasn't worth the walk to cross it. Instead we continued our stroll and headed towards Chinatown and Little Italy.
Rather hungry we got into a cheap but apparently popular vietnamese restaurant. I suffered another humiliating loss when it came to choosing dishes though since mine was above average while Mirsada's was superb. Well, I guess you can't win them all. As nightfall had arrived we strolled through Little Italy and tried one of the many local pastries which frankly was somewhat of a disappointment. We decided to head home, but only after a brief stop at Uniqlo for some final shopping.