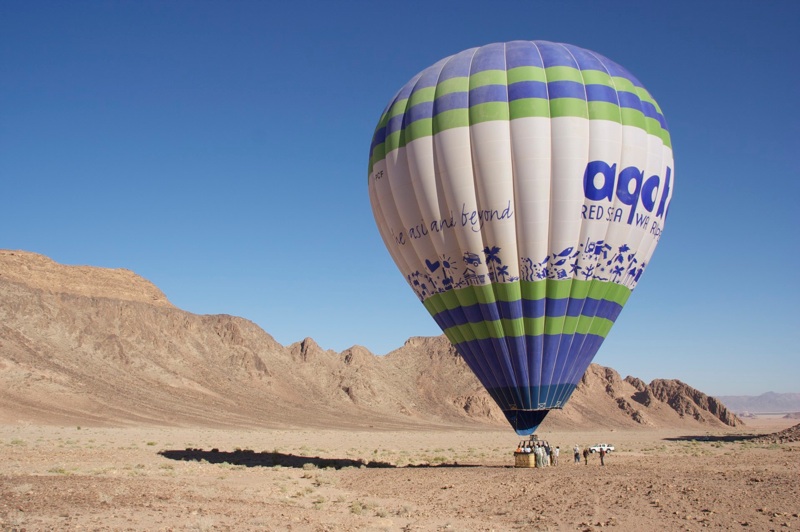 The mosquitos had paid my precious skin a visit, not bad but enough to make me wonder why I hadn't applied more of the mosquito repellent. At least I'd slept the better part of the night whereas Mirsada had chose to wait for the stars to get clearer until giving up around 04.
The ballooning was so worth it, the sights was just awesome, words can't really justify it so I'll put up more photos later.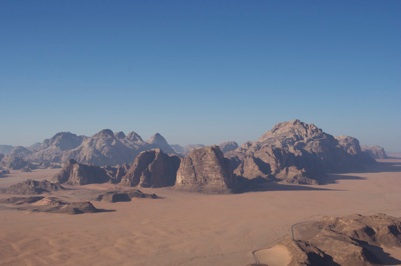 After returning to the bedouin camp we had a quick breakfast and got on the bus back to Amman. I looked forward to watching some TED episodes on my iPod or enjoy some good music but it had off coursed got drained somehow. I borrowed a copy of Lonely Planet – Jordan by a guy in the tour for some reading.
Back at the hotel I got a few photo copies from the guidebook since the one we brought was useless when it came to maps. A dinner later we went out for some arguilleh (water pipe) at a venue called Grappa which of course showed the european championship in soccer. Apparently Sweden was playing but both me and Mirsada ended up with our backs to the projected screen, what a shame.
After Mirsada and I taught Hamzeh's german boss Hans how to smoke and having a few non-alcoholic drinks we left and headed back to the hotel. The taxi-driver asked where we were from and put on some german umpa-umpa mixed with "Silent Night" in german. It was close that I forgave him for charging us per person and not per taximeter with that music playing loud the whole way back.