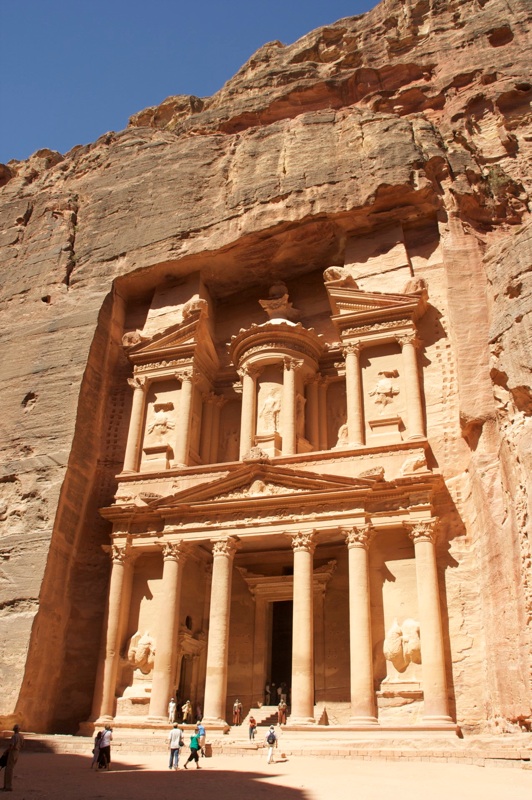 The alarm went off early, the guide wanted us to leave the hotel by eight so that we would be in Petra by ten. This was a bit confusing since it only took about 30 minutes to walk from the hotel to the treasury of Petra last night. The guide had done this tour before and was a better judge of people in groups than yours truly.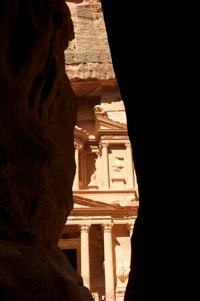 Walking down the siq, the narrow valley before getting into Petra, was a sight itself but seing the treasury carved out of stone appear out of nowhere was truly an experience. The guide knew his stuff and apparently this place had been in control by quite a few different groups throughout history. The whole city was considered sacred and the carved out buildings where thought to be a home after death to the rich and famous of that time.
Apart from the dwelling of the deceased the place provided some awesome sceneries, especially at the top of the city some 90 minutes and thousand steps up. After snapping more photos than needed and some rest we started to head back. We were supposed to meet back at the hotel at 1530 and while we saw this might be tight we were by far not the last. An hour after agreed time we left Petra with a guide thanking the punctual group.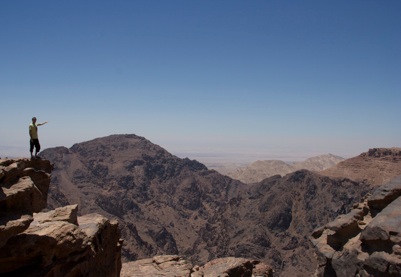 Next stop was Wadi Rum, the place where Lawrence of Arabia lived most of his time here and a nice desolate desert in general. We took a 4-wheel drive out to a conveniently climbable sand dune to watch the sunset. Muy nice, especially since the full moon rose at the same time in the other direction.
After a bedouin dinner at a camp and some attempts to dance to the local music we went off to bed. After a few minutes we thought that it would be nicer to watch the stars and sleep outside. Said and done, it would be a short night since tomorrow Mirsada and myself had signed up for a balloon ride at 0600.