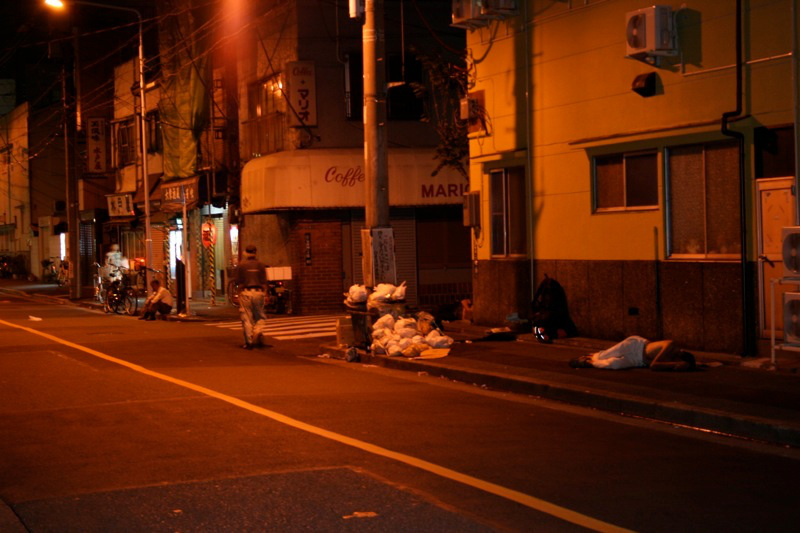 Today it was time to buy a few of those things we had seen but not bought. So we started out with going to Akihabara and after that headed to Ikeburo to browse the Seibu store a bit. This is a complex which is big, I guess you could spend the larger part of a day browsing that single building and still not have seen most of it.
Both me and Ulf did some shopping but it was not to the same extent as the Roppongi Hills visit. It was quite calm and I finished reading 'End of Faith' by Sam Harris. Quite interesting book even though I don't agree with him on all points. Recommended reading. I met up with Aki in Ebisu and he gave me three copies of his latest CD and one copy of an older one that would sound more like what he played at Womb. Really nice, he wouldn't accept any money but I promised I would invite him to my place if he ever visited Sweden.
The picture on the top of the page was shot from our 'traditional downtown Tokyo neighbor hood' (quoted from the web page of our hostel) right outside our hostel. It is interesting that you can see girls wearing real short dresses while walking alone here. This is without any signs of fear despite the run-down feeling the homeless people in combination with the piles of garbage create.
We discussed the number of police cars we had seen in Japan so far and concluded that it would stop at three if we counted the two parked ones. The one driving was in Hiroshima and it chased a gang of bikers but except from that I would say that a regular day in Gothenburg has more signs of violence. Tomorrow we will perhaps keep up our shopping or hang out with Megumi. I guess going home will be a nice change for my economy since it's getting a bit strained now.