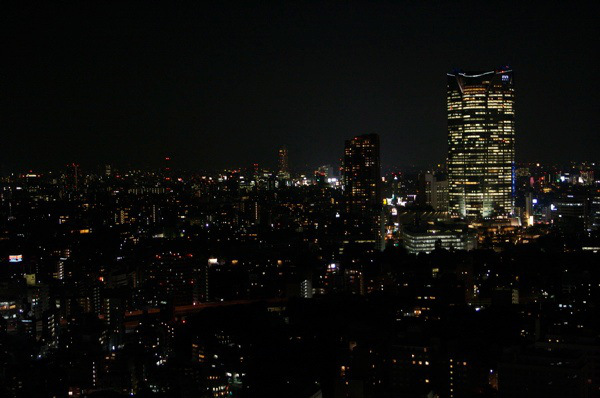 As the journey back to Sweden draws closer and the terrorists at Heathrow won't allow us to bring what we want onboard, we decided to take our chances and buy stuff here to check in. So a Shochu store was the first planned stop for the day. Megumi had mailed us and made plans for visiting a famous sushi restaurant and karaoke for thursday so this was more or less our last real chance.
As usual when Shochu is involved, things tend to go out of hand. This time we didn't even need to drink the Shochu. Ulf said that 'I might shop a shirt but except from that I'm not going to buy anything more'. So we thought that we might not need to withdraw any more money from my account. Then we bumped into a liquor store which sold assorted famous spirits. Ulf convinced me that Lagavulin distillers edition from 1987 was the best whiskey he ever had tried. Which left me not much of a choice.
After that we needed more cash, the friendly ATM which still seems to love me happily gave it to us. Then we went to Daimaru, a large department store at Tokyo Station (among other places). The visit included two trips to the tax return office, me using my credit card to buy Ulf a DKNY jacket (really nice, I didn't dare to try it on), us buying tableware, a shirt for Ulf and so on. To sum it up Ulf now has the record for most spent cash in one day although I'm still on top when it comes to total amount spent.
We ate some sushi at a mid-level restaurant and it was nice but not that much better than in sweden. I guess we will see tomorrow if Japan is teh shit or not when it comes to sushi. After taking the metro home like two bag ladies we thought we should give Tokyo Tower a try since the Osaka version was really nice.
After getting there we realize that the upper observatory is closed, but we decide to check out the main observatory at least. This is measly 150m up of the 333m the building streches (Eiffel tower is 320m) and the view was nice but glass panes separated us from the night. In addition to these panes there where lights here and there creating nice reflexes, which more or less made any really nice photo impossible. We managed to catch a few views though but were more or less done when the building closed thirty minutes after our arrival. Umeda Sky Building was nicer although it was cool to see Tokyo skyline as well.