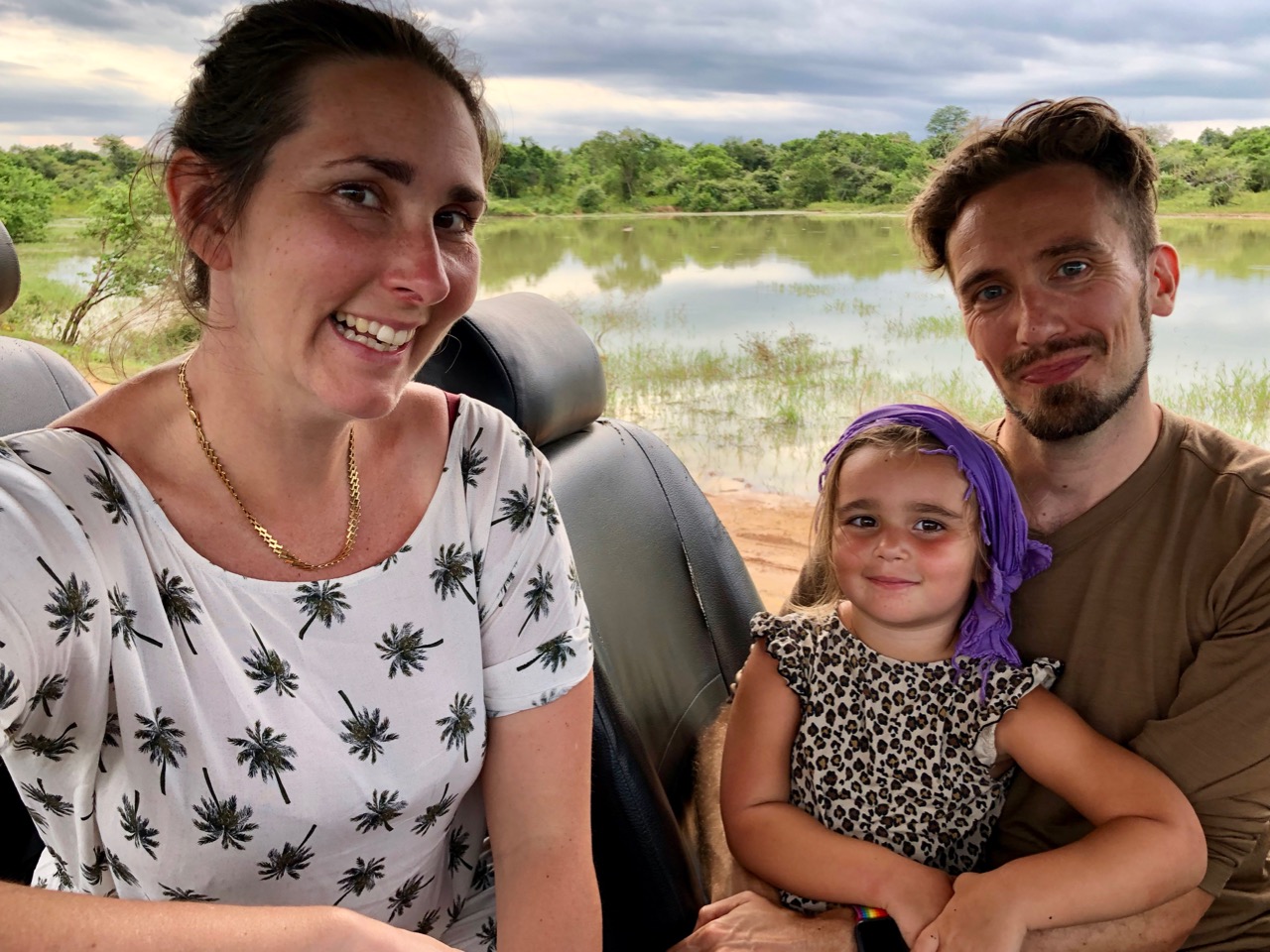 I woke up early and did some overdue blogging in the while the others slept – as one ought.
As the others eventually woke we went to try out the breakfast buffet. I guess the best way to describe it was "strange" ? No yoghurt or curds, but various lassies or juices freshly made and a chef who made omelets for you etc, to go with this was some deep trance music which seemed more than a little out of place but did explain the thumbing bass sounds an hour earlier. Mona pointed out the music choice to the staff by the end of the breakfast, and then changed to the obviously intended playlist with calm piano music.
I called Lakphura, a travel agency for Safari that Mona had verified met our standards and labelled themselves as considerate to the animals and environment, to double-check how the whole booking a safari tour went. Obviously one would pay in advance for a booking of the jeep and a "English speaking naturalist" – but ideally not the entry tickets since those were quite higher price than we been informed by our hotel they were on site. It also was not required a ticket for Juni which saved us some costs. Last but not least they would get back to us on whether they could pick us up or not – or for what price. That is after I've already paid for the booking. It worked out fine in the end, and we got our confirmation mails saying we were to be picked up at 14:00.
As we were slacking by the cabin and pool the cleaning lady came by asked if we would change rooms today and we said no, then she came back with a phone. Apparently the lady in charge explained that we did need to change room after all. I asked her to come by and bring the contract we signed when checking in since we confirmed it with her staff then. She brought the paper, and had added comments and stroked out the dates on the signed invoice. That's typically not how contracts work, but I saw her point, she had guests coming that expected a nice cabin and we had initially booked a cabin + tent so easier for us to change and not cause problems for the next guest. I however was not that keen on explaining to Juni we would need to move to a tent and pack all our stuff up because of her staff had misunderstood something and presented an invoice with a signature where I added mine where had an agreement yesterday which as mentioned we even confirmed. As luck would have it right after the argument between me and the lady in charge one guest decided to leave a day earlier, so the lady in charge asked us to just forget about this argument. So apart from writing it now, I intend to try doing just that.
We had again a quick lunch and then were picked up and driven to the Udawalawe National Park. We met our English speaking naturalist, who sat with us in the open back and explained everything as well as spotted things the driver didn't and signaled to him how to drive. I can't understate how much of a difference that person did to the whole trip, it was well worth that 15 USD or whatever it was on top.
The safari was about 3 hours long, and we're going on small roads, it felt sometimes like a set course rather than exploring the national park but a good first safari for Juni who by the end was struggling a bit with the attention and for the last half hour had her iPad since we weren't bored by looking. As for the sightings we were lucky (ever heard that before on a safari?) and managed to see and get nice photos of a jungle cat. Other than that it was quite a few birds including some eagles, lots of elephants to Juni's delight and some well camouflaged freshwater crocodiles, some water buffaloes and a few lizards.
After the drive back we had another nice dinner buffet and went early to bed all being tired after a long and adventurous day.