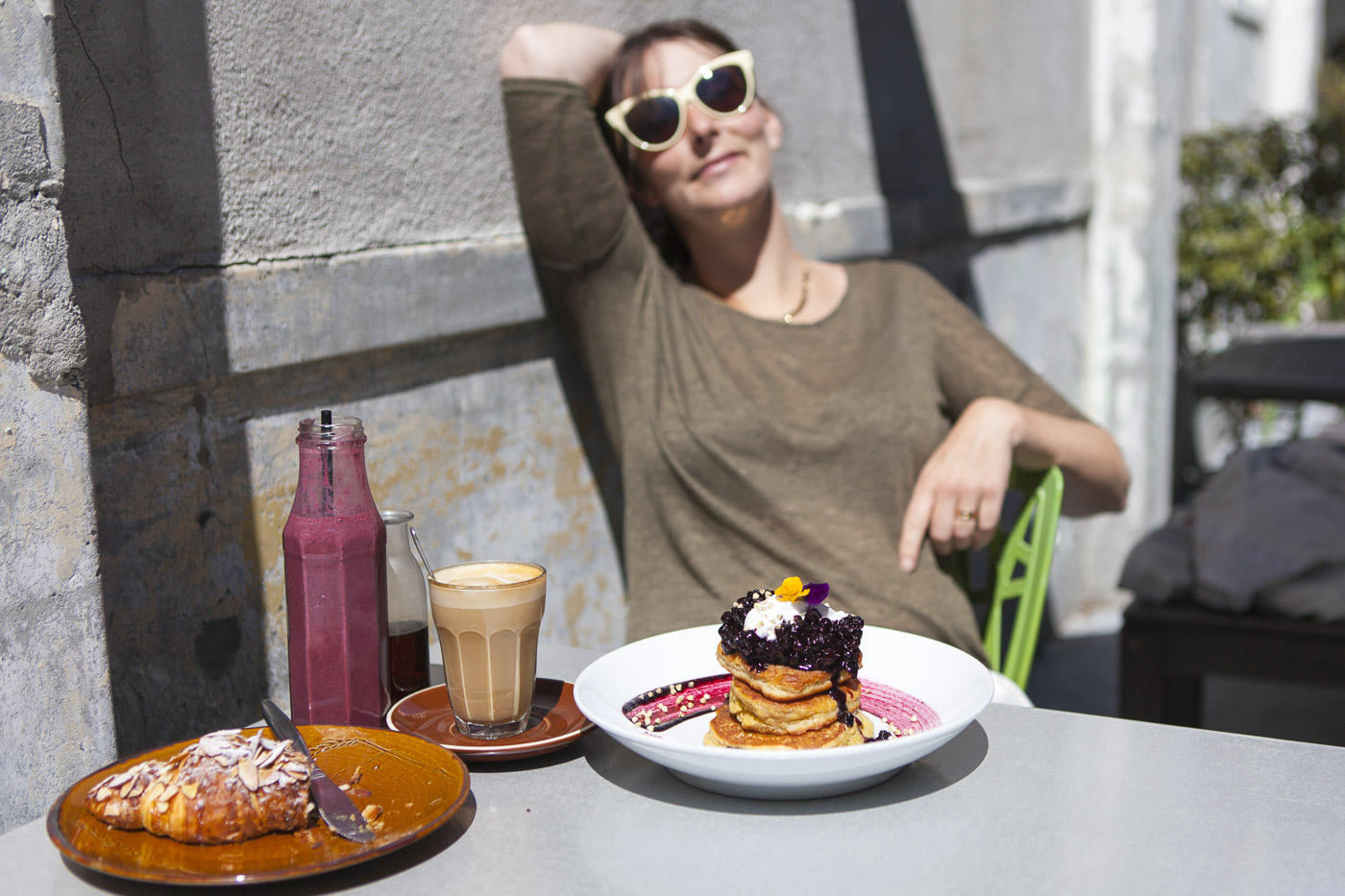 Mona had in spotted a Thai Massage place close to us while she was picking up the Indian food yesterday and in her immense kindness made a reservation so I could get a nice massage to compensate for the stressful events the previous days.
An hour of blissful massage (not the best I've had but certainly not bad and a welcome relaxation) later we got back to the room and decided that we would move on today so didn't extend our stay – the reception also had verified that they indeed had the second key so we were all good, and they kindly assisted us with scanning the filled out forms to Jucy so we could send that off as well. I have to laud the hotel, VR Napier Hotel – Tennyson Street, for their service.
We packed the car but left it at the hotel parking and took another walk in Napier – Mona had a few places she wanted to re-visit before we would leave. I had a very nice "Buddha bowl" for brunch at Chantal, a store that sold all sorts of organic products. We then spent some time at Storm where Mona tried on clothes to her delight until she somehow managed to pick out a pair of four identical (well almost) pants. We then walked back to the hotel and checked the duct tape on the car before driving further towards Taupo.
We checked out places to stay from the car, booking.com really has changed how we and I think most other people travel. It was supposed to be a whole day of rain for tomorrow so we went for a little fancier studio with spa-facilities and private spa for an extended slacking period.
It was a two-hour hour drive, green as usual but otherwise rather uneventful so I did some reading about Taupo, the biggest lake in New Zealand (and the name of the town as well) and learned that it was actually covering a super volcano – sounded exiting.
After a smooth check-in I surveyed the pools from our balcony and saw a bus of senior citizens arrived after and they were in the pool faster than their age indicated. The city centre is a few minutes drive in so after settling in and slacking a bit we took the car in to actual Taupo. It was enough with the Indian food so instead we went to Volcanic Kitchen for wood fired pizzas and craft beer (for yours truly). Tasted really good and we managed to actually finish two large pizzas on our own – but were happy we didn't need to walk back home.
The evening was concluded by trying out the private hot tub with jets to Juni's delight. Last but not least there was some hiccups with the network connection to the NAS in Oslo so a bit of troubleshooting took place, which I concluded was something is wrong at Synology relay servers despite they indicate on their home pages everything is working – bah.