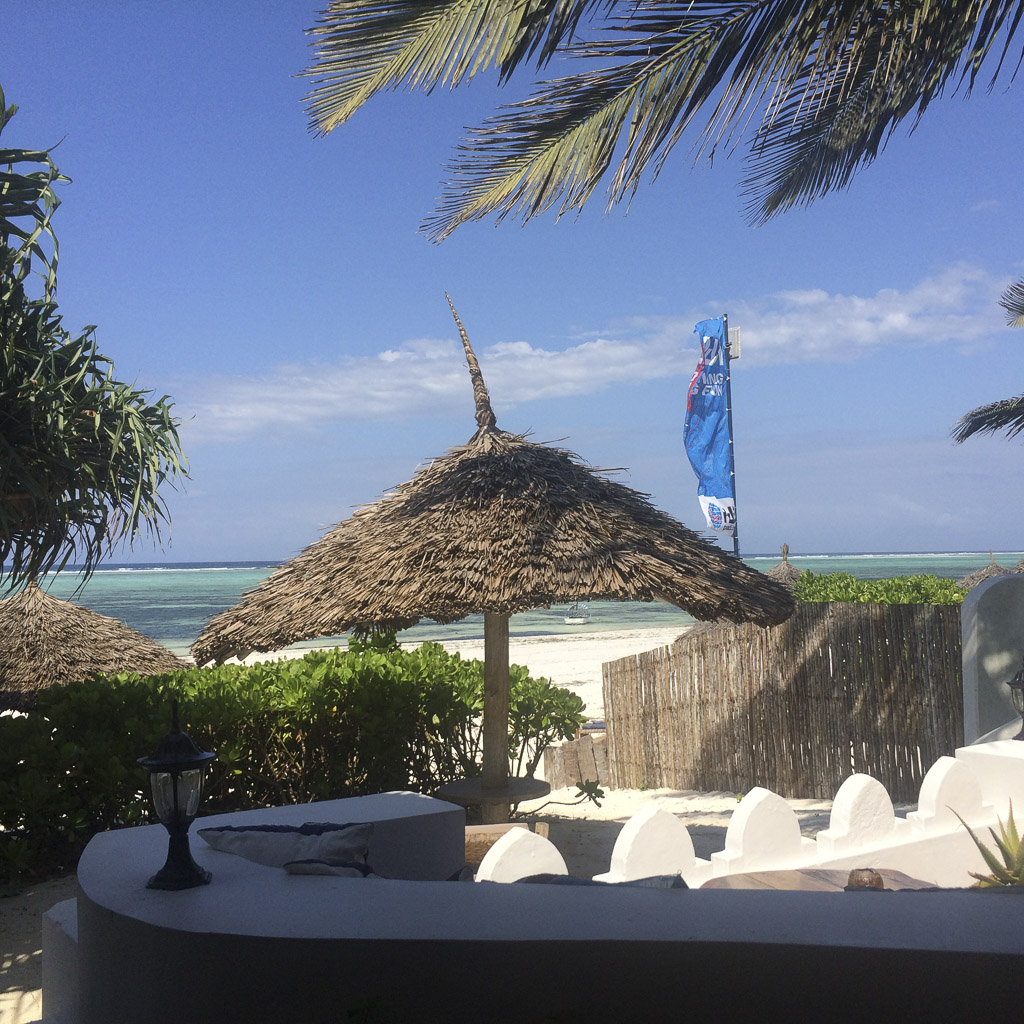 Nice breakfast with a nice view and fresh soft breeze, followed by slacking at the pool. This is getting a bit repetitive, not necessarily a bad thing so far but we're getting there.
We decided to actually have lunch today though, and had Chili con carne, which was really nice but it's getting a bit old with the waiting times, especially when we were offered a taste (it was ready) but made the mistake and said we could have it in 20 minutes (got it just under an hour).
More reading at the pool, but to show you that everyday is not the same – can you spot the difference in this photo?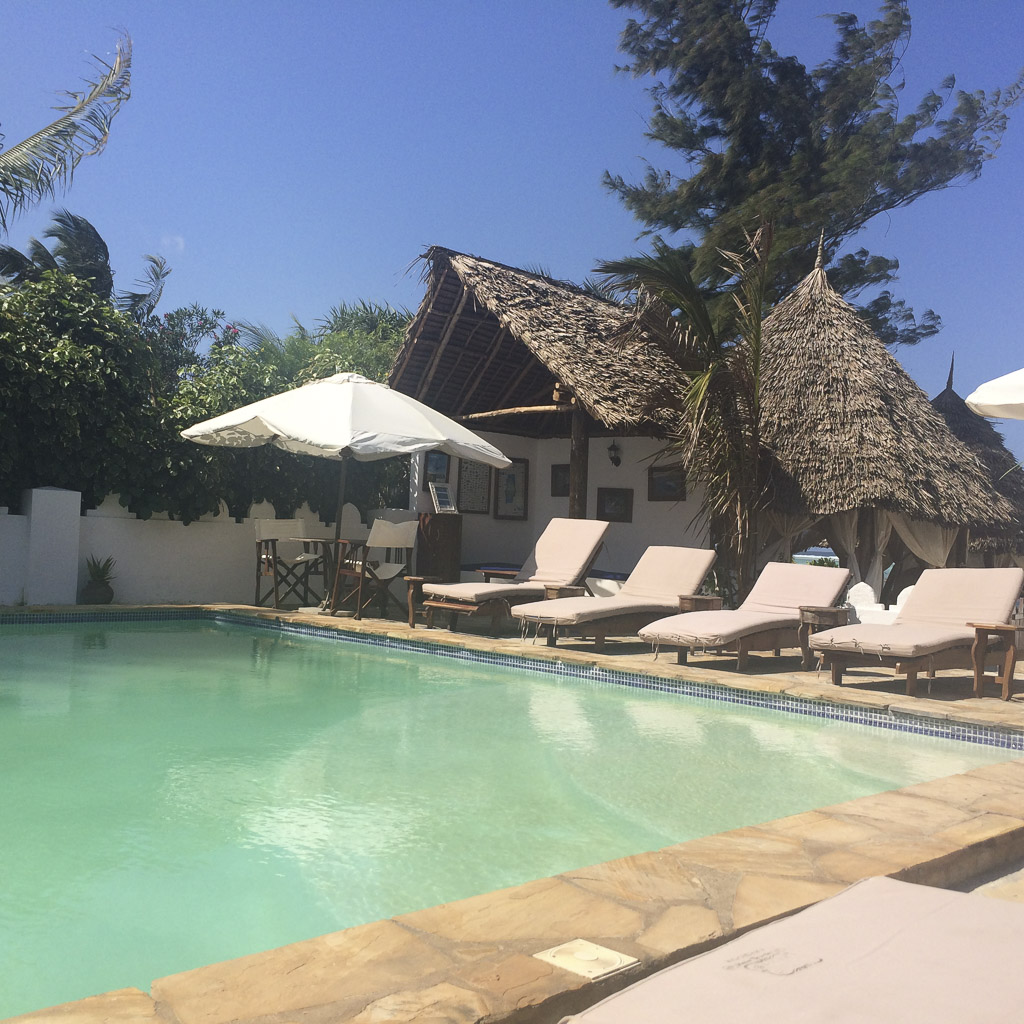 It's not obvious – but the water have been replenished/cleaned
For late afternoon we decided to watch a movie and chose Chappie – I did not know that Die Antwoord would be so prominent in the movie but can recommend it although Mona was less impressed. On the candy front we had now finished the Turkish peppers and did the mistake of going in for the Bassett's Wine gum since they had switched to a "new recipe". They added a strange-tasting purple color but changed the consistency and to some extent taste of all sorts to something resembling the poor copies you can find in supermarkets. Mona randomly checked out Bassett's Winegum page on Facebook and had a few good laughs about the colorful bashing of traditionalists lamenting this foul taste.
More reading and then sleep – I think the amount of time doing nothing despite being in an epic place has now reached it's limit. I find myself reading news and if it wasn't for that work account have been locked due to password policy change I might have checked how the project is doing in my absence.