It seems having the AC off wasn't that good idea after all, at 04 I woke somewhat warm and thirsty. To Mona's delight it took some searching after power switches before getting it in action, and a minaret later we woke up. That is, not by the alarm, in my eager to fall asleep I had adjusted the weekday alarm – silly me.
Due to quality as well as lack of time the breakfast was a fast affair and we then checked out and headed towards the airport with a decent but not great buffer. Tanzanian queues have potential for improvement and at the luggage disk we were asked where we paid the luggage fee and that we need to buy this at a separate disk. I insisted this was included in my ticket and we were let go. Apparently this is often asked of foreigners, and we overheard some who indeed had paid extra at the disk in confusion – and only now realized this was wasted money.
It was a smooth flight, and I'll admit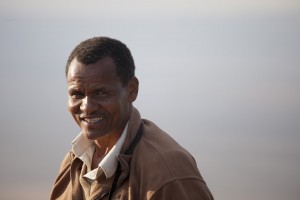 we could make it with less buffer next time. We arrived at Kilimanjaro Airport and had another sign with our names greeting us, this is quite convenient and something I could get used to. After a 40 minute drive to Arusha to Roy Safari offices we sorted out some out paperwork and met our driver/guide – Matthew.
We stopped by a supermarket for some extra water and local currency, I failed to withdraw cash for unknown reason but could exchange a 100 USD bill before finally heading off to Ngorongoro. There was prepared picnic lunch in the car that was significantly better than the breakfast. While we waited for Matthew to sort out permits at Ngorogoro a family of baboons strolled by.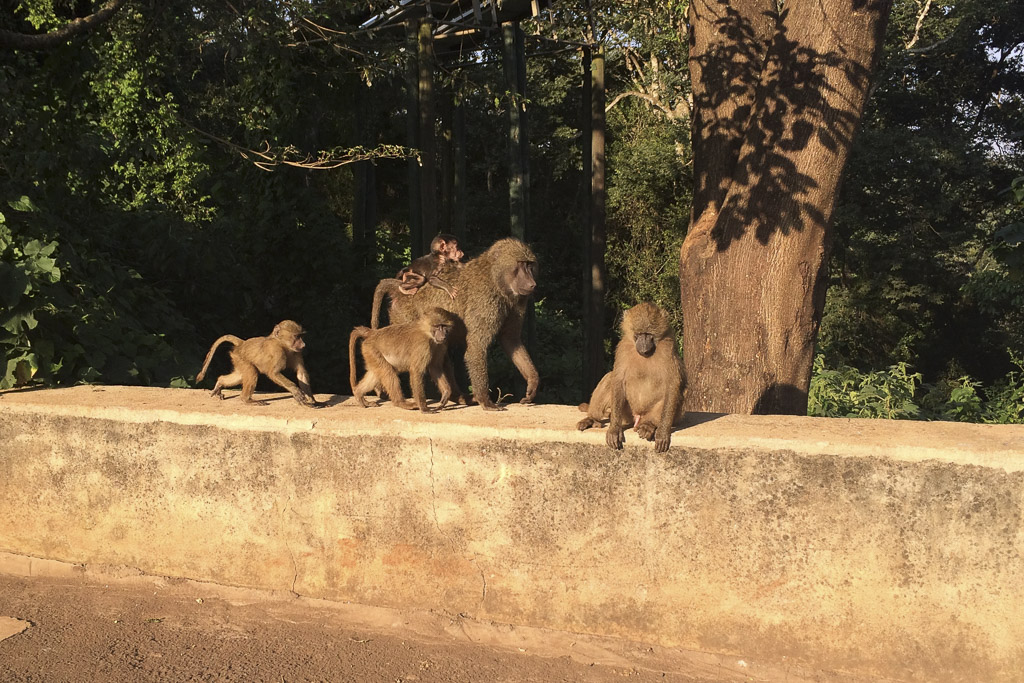 As we entered the conservation area the roads were no longer concrete or asphalt and we appreciated the modified Toyota Landcruiser with double fuel tanks, pop-up roof and six passenger seats with cushions. Since we were the only ones that meant plenty of cushioning of our behinds. We stopped at a viewpoint over the crater along the way for some photos but otherwise headed towards Ang'ata camp.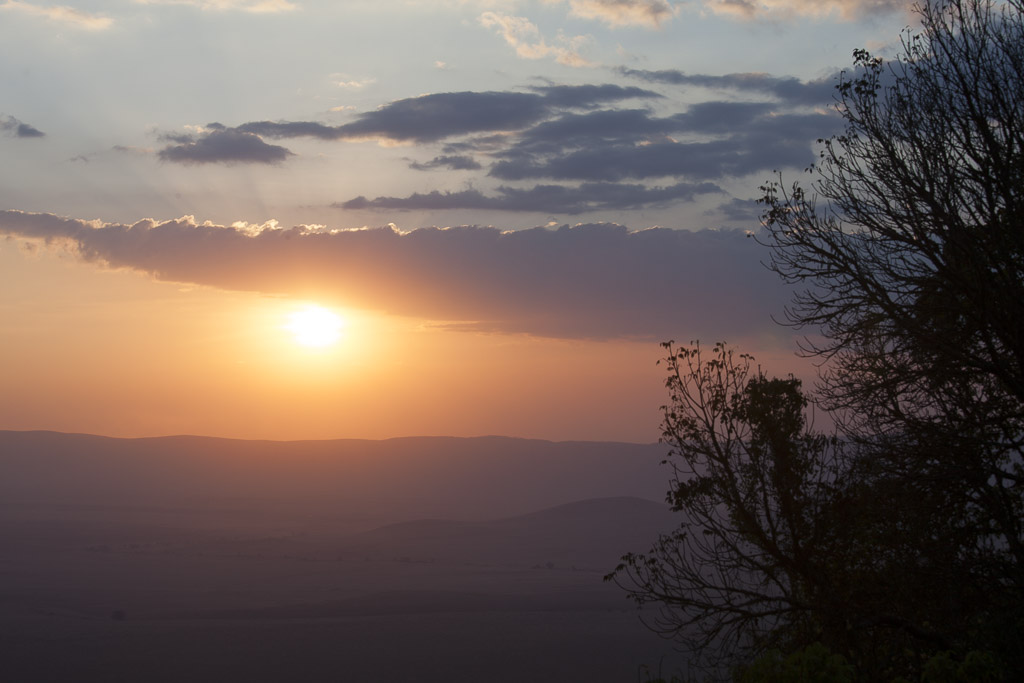 We arrived around dusk and given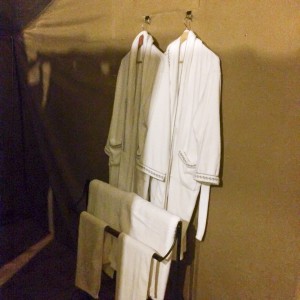 the altitude it was quite chilly, luckily our tent had in addition to a flush toiled also a hot shower and two sets of bathrobes – so we would make do in the wilderness. We had a nice three course dinner with Matthew and detailed the plans for tomorrow before taking that warm shower. While we were having our dinner some of the staff had prepared hot water bottles inside in some fuzzy containers and placed these "Bush babies" in our bed, a welcome surprise that sure helped to keep the bed cozy.