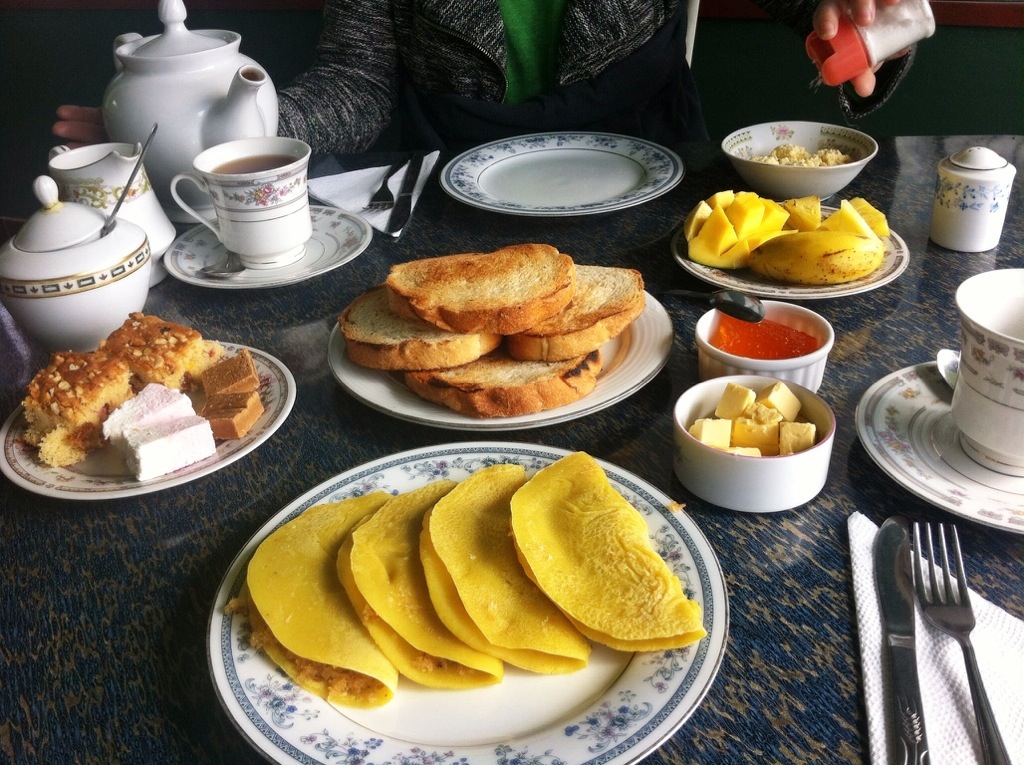 We had a good night's sleep, or at least until local new year celebrations started around 0600 with fireworks and chantings, but with good earplugs it was easy to fall asleep again. We had a lovely breakfast, with some extra cookies since it was New Years.
Today we would take the slightly longer trek to Ella Rock and sat out at 1030 or so. We had some printed basic description on how to get there but would likely need assistance or a fair amount of luck to get the whole way. We started walking on the railroad tracks, something that normally is a really bad idea but here seem to be the norm and also much less dangerous given the speed of the trains just barely beating a tuk-tuk in traffic.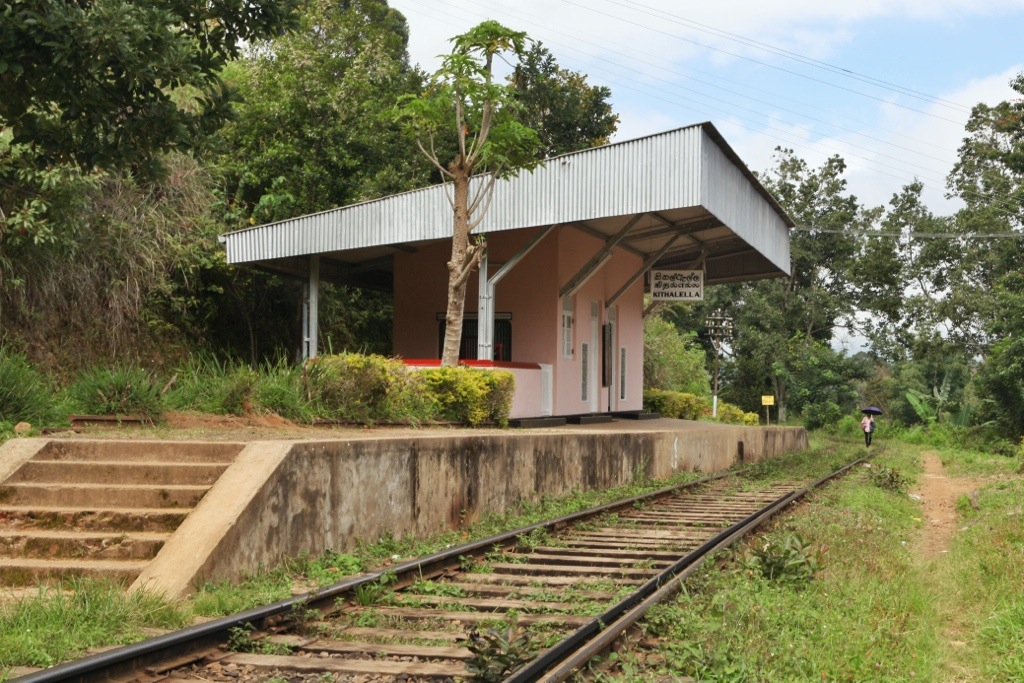 We passed a quaint little train station that looked in great shape for being abandoned, turns out the reason was that it wasn't abounded but fully operational and the fact that timetable was printed on wood and a sign limited speeds to 15km/h just made it seem like a relic from the past.
A friendly local pointed out which path we should go from the tracks and we kept on walking, asking another girl in the next junction. While enjoying the scenery the first local passed us now quite confused and explained we were on the wrong path and would show us the right one. We kept on walking for quite a while and there was no way we could have gotten their without help, and most of the foreigners we met had done the same. We gave our local guide 500 LKR (2.5 EUR), which was the standard rate, for his help once we were on the last stretch to thank him for his help.
The last part was not without a challenge, and we took some brief pauses until we reached Ella Rock, and by know the sun had really broken through the clouds and evaporated the misty clouds. The sight was breathtaking and we had a picnic on cookies and mango before heading back home. The return was much easier to find and we thought that we would drop off some things at the guesthouse and then book massage before having a late lunch.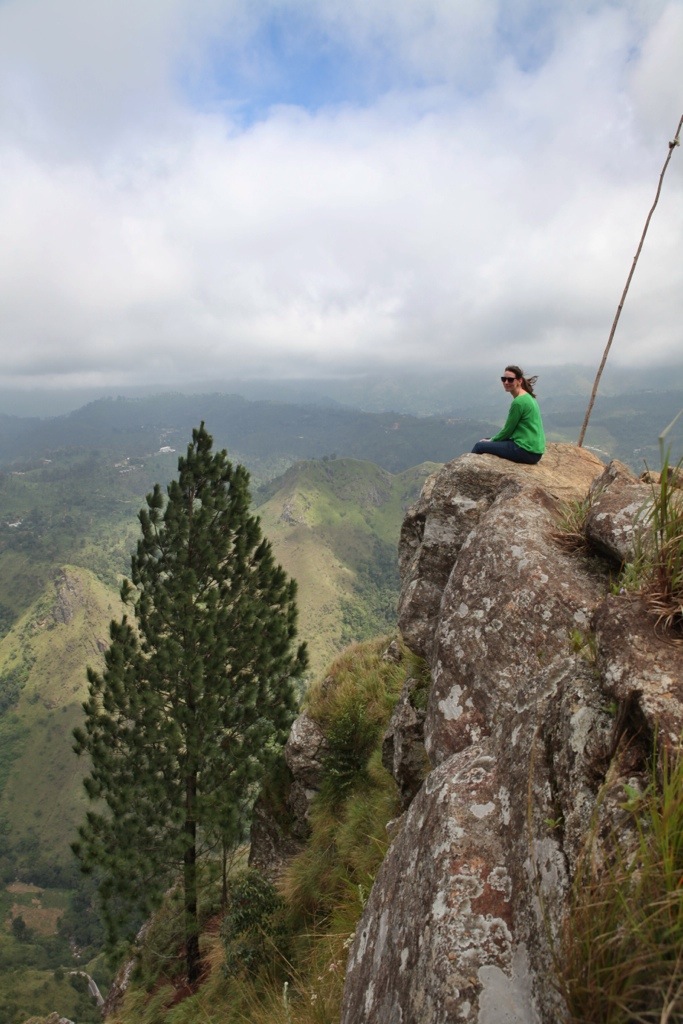 We checked out the Ayurvedic spa Suwamadura but decided it was past it's prime in service and offerings so we went to Dream Café in order to have lunch. It was New Year's Day after all, so we went for a traditional pizza (they lacked kebab pizzas though) which was surprisingly good, crisp with fresh vegetables and tasted great!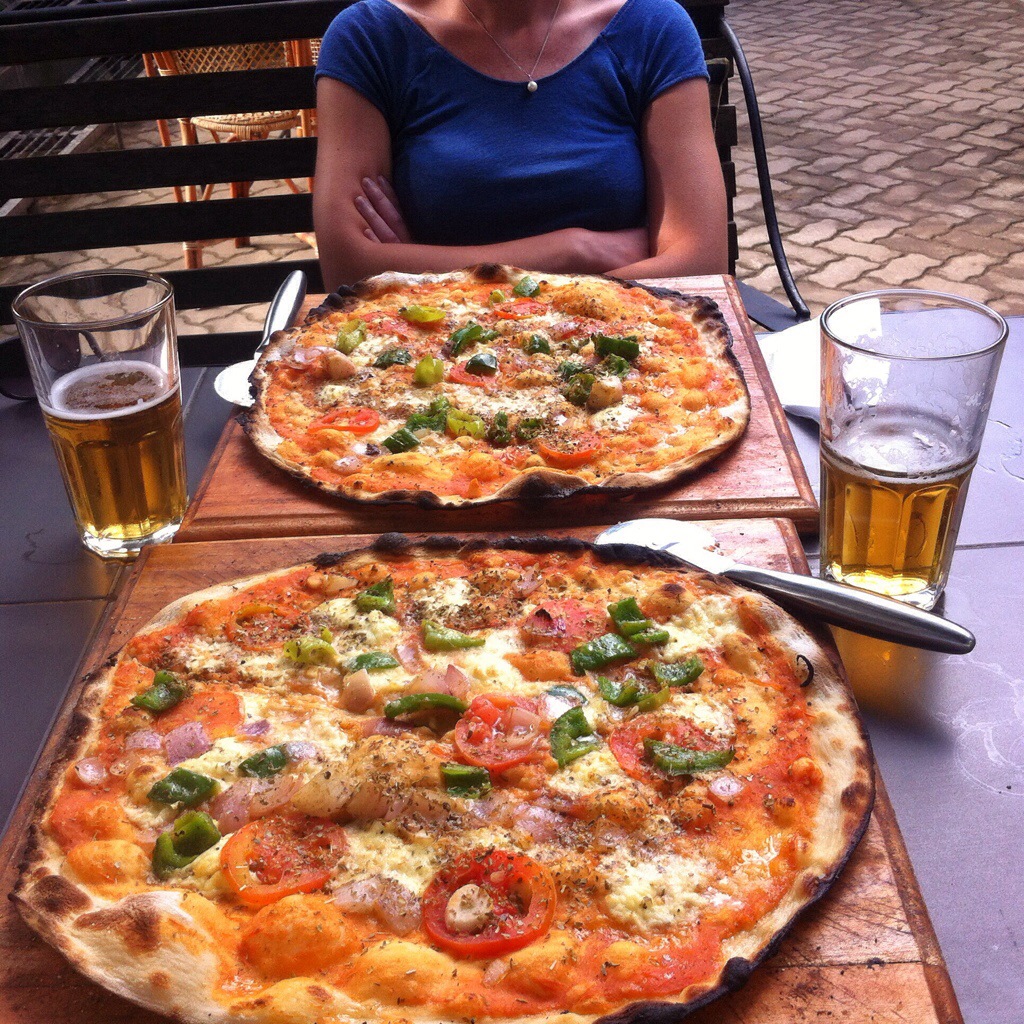 We got back to our room and instead of the massage had a long warm nice shower and snuggled into our beds reading and slacking until dinner. The home-made Sri Lankan dinner was just like the day before nice and more than filling. The day was concluded after some more reading so it turned out to be yet another early night.