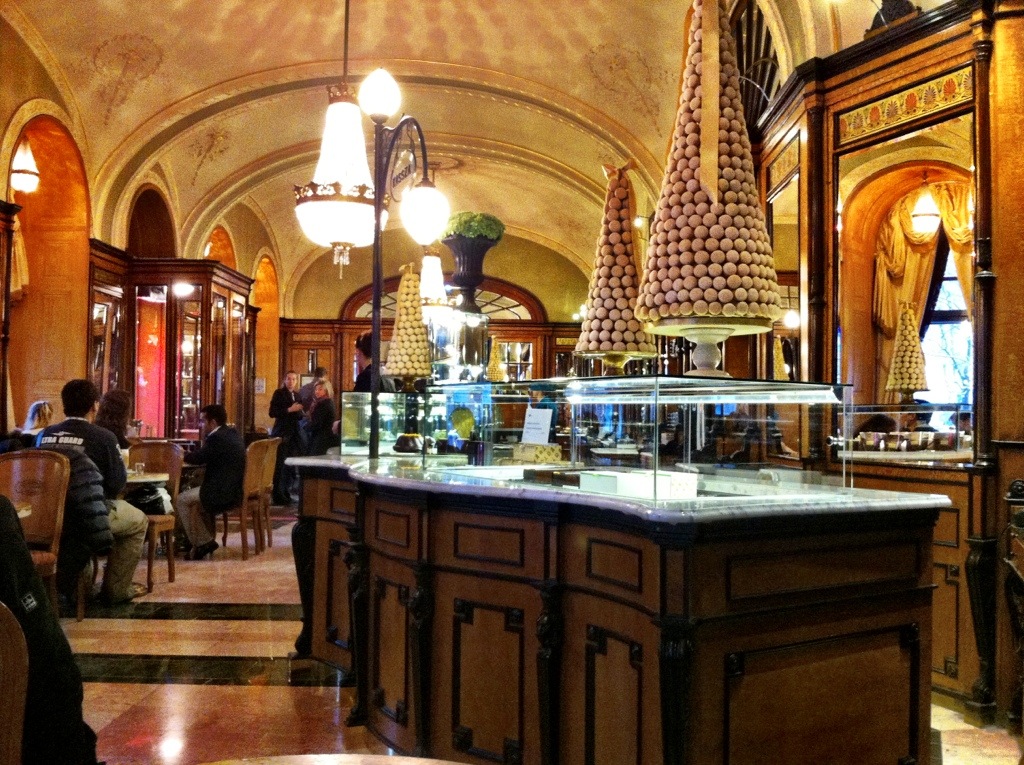 The last day of our trip was dedicated to a last round of shopping and a visit to A-List Spa. It was quite cold so while waiting I went into the H&M store, not for shopping but rather to warm myself. Sad to say the store played good music and on every section in the store there was at least one item that stood out as good enough to buy. Ranging from ties to shoes and shirts the store simply offered more than any other I'd been to. I decided it was OK to buy a pair of pajamas pants on sale, but other items I could shop while back in Göteborg.
Across H&M lies Gerbeaud, a classic café depicted above – prices were on par with the fame so to say. That said I should admit that the hot chocolate and the tasting platter of cakes were really really nice. And just watching the interior was an experience so I do recommend going here.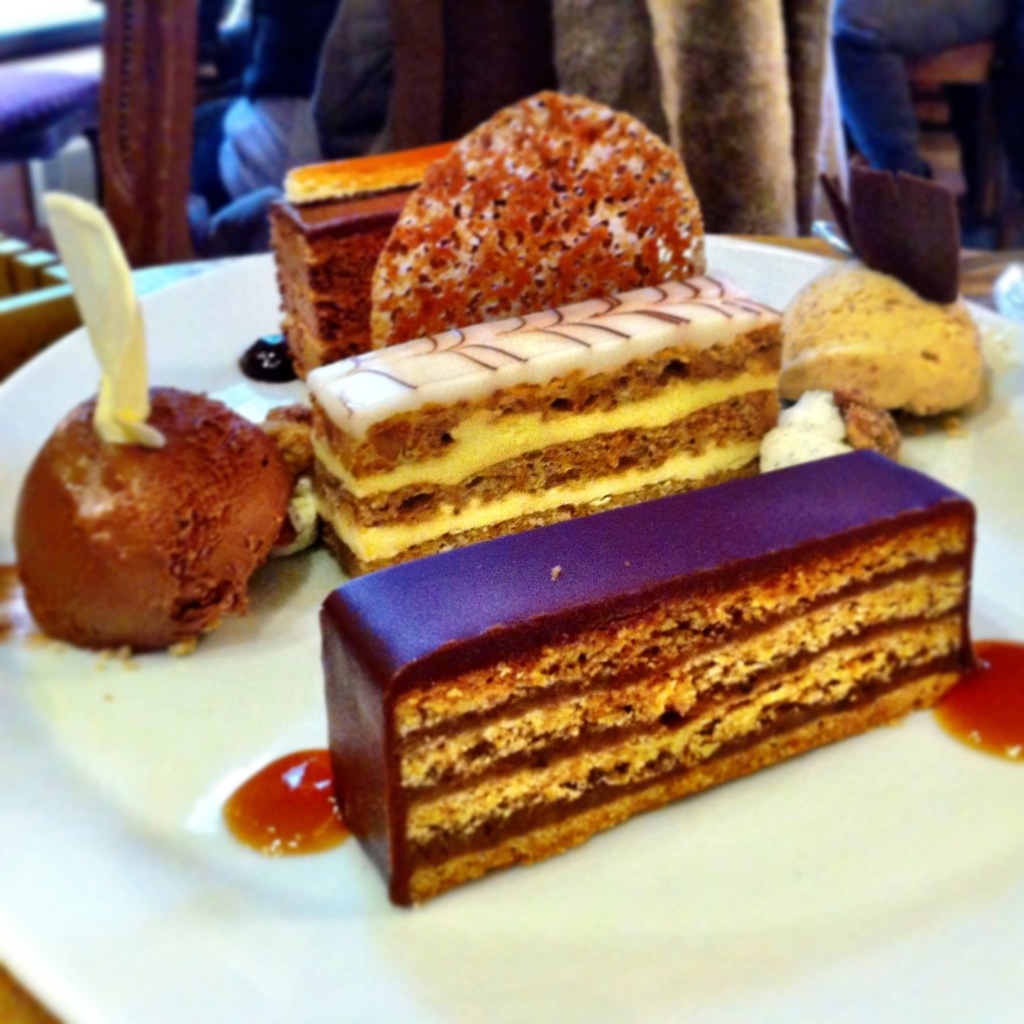 After making sure we had eaten enough sweets for one day we continued with a little bit of shopping, and when I say "we" I mean Mona. I had little luck in finding anything, and several of the stores lacked male clothing at all. So the total amount of shopping I did totaled just below 10 EUR, better to spend money on pampering and experiences. Just half a block from Gerbeaud was A-List café where Mona would get a haircut and we both would get a pedicure – they did offer fish-eating-pedicure but we went for the traditional one – it was nice and not expensive so we can recommend it as well. It was quite popular though, and hadn't we booked in advance this morning we would probably not been able to get a slot.
For dinner we were somewhat boring and went to Café Kör again, it was in the neighborhood after all. We even went so far so we had the same dishes, which again tasted really good. It should be said however that the small excuse for a salad (two slices of tomato and a little bit of lettuce) includes not slices of your regular green paprika pepper as one might guess but it's spicier cousin the green chili pepper. We went to bed rather early after packing our bags, the taxi would pick us up at 0430…