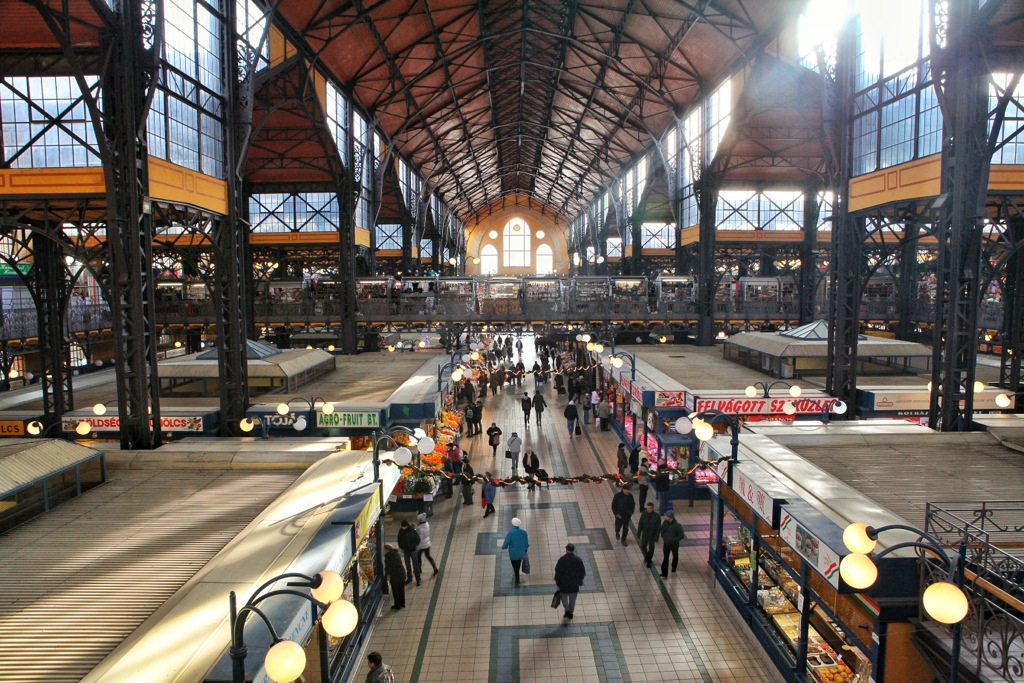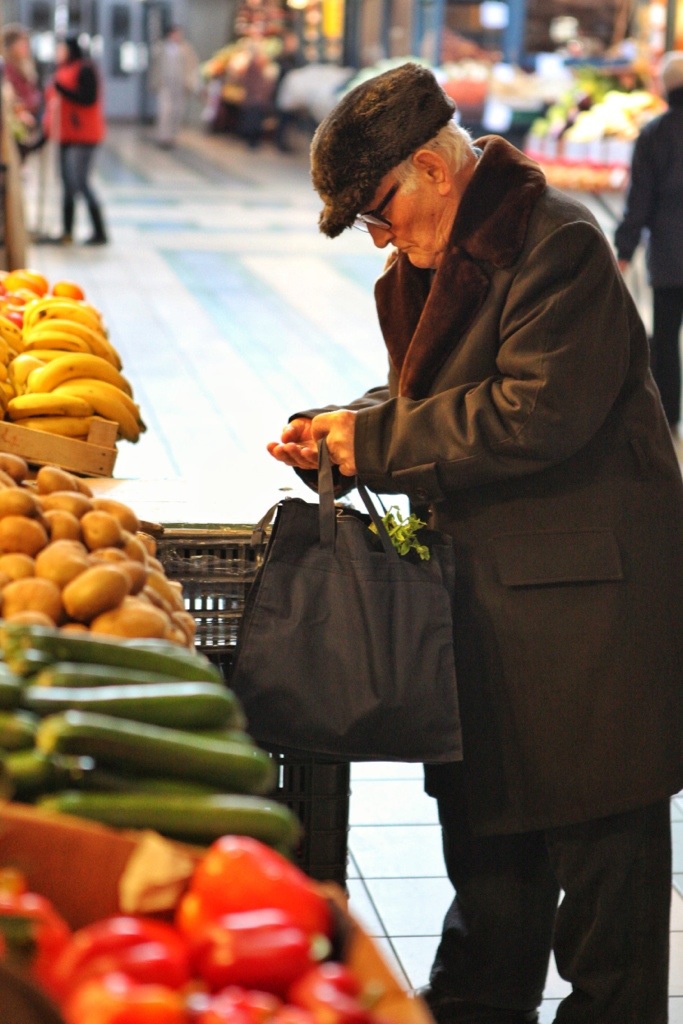 After an early breakfast, we headed off to Central Market Hall. The building was impressive and huge, one could likely fit 4-5 versions of Göteborg's market hall inside this one. First floor are where the locals shop their groceries while the second floor is split up – food/beverage stalls in one area and tourist junk on the other. Apparently the prices were lower here than on the streets but if you aren't into buying plastic souvenirs or totes labeled Budapest in the first place there is little to shop here.
Instead we walked to Isis Day Spa which had received good reviews on Google Maps, it turned out they were short on staff during this time of the day so we unable to have pedicure treatments in parallel. Not fond of taking turns I went for their deep tissue massage while Mona would go on a local excursion. The deep tissue massage is something I've looked forward to do for quite some time, and I will still continue that search, after 10 minutes or so of warming up I asked the masseuse if she really was doing deep tissue massage to avoid any misunderstandings – she explained that yes, this was "strong massage" and I quickly thought about canceling the session there and then but decided I'd just let her do her thing. It was still nice, not as strong as I'd like and definitely not what I had expected.
After the massage I went to the hotel, grabbed our bathing equipment and met up with Mona so we could give Király Baths a try. We took the tram after a quick misunderstanding with the ticket vending machine who gladly stole our money without returning ticket nor coins. We stopped at Batthyány tér for a quick pancake lunch (I had the suspicion I've been there before but couldn't be sure) before finding the baths.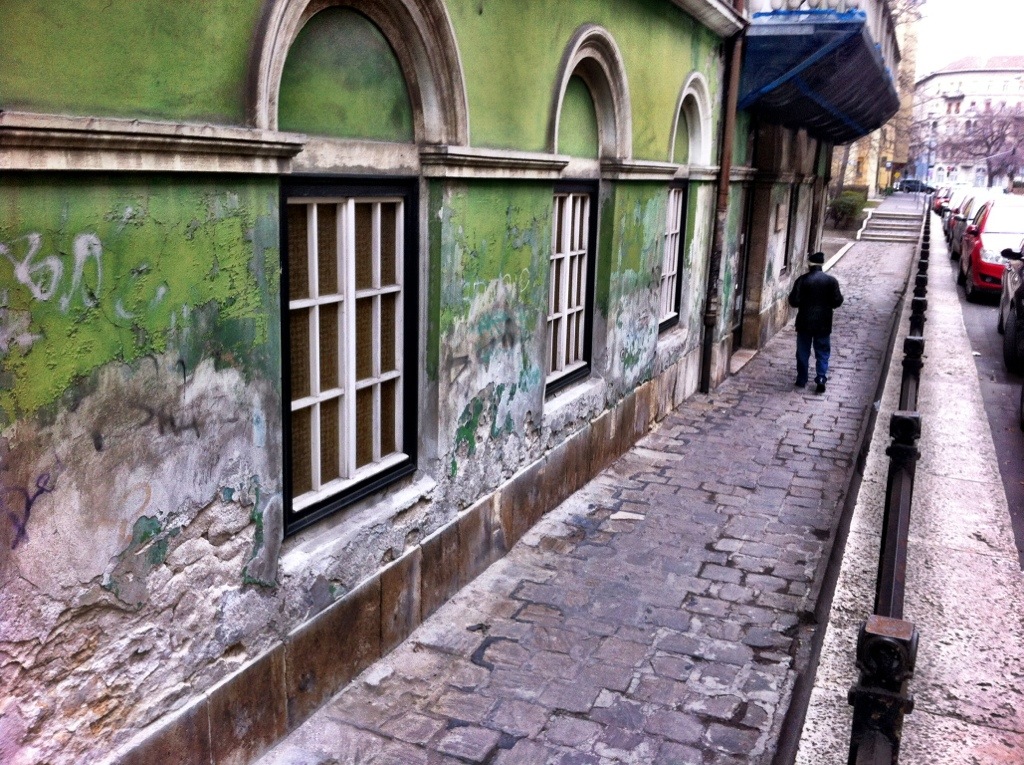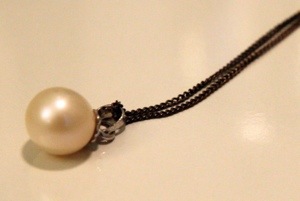 Király baths sure would do good with some renovation (outside entrance depicted above), but it was good saunas, pools and quite cosy – it should be noted that Mona's "silver" chain she wore changed color to something very dark though after spending time in the water so something was in the water that wasn't present in Széchenyi – I'm sure it's healthful though 🙂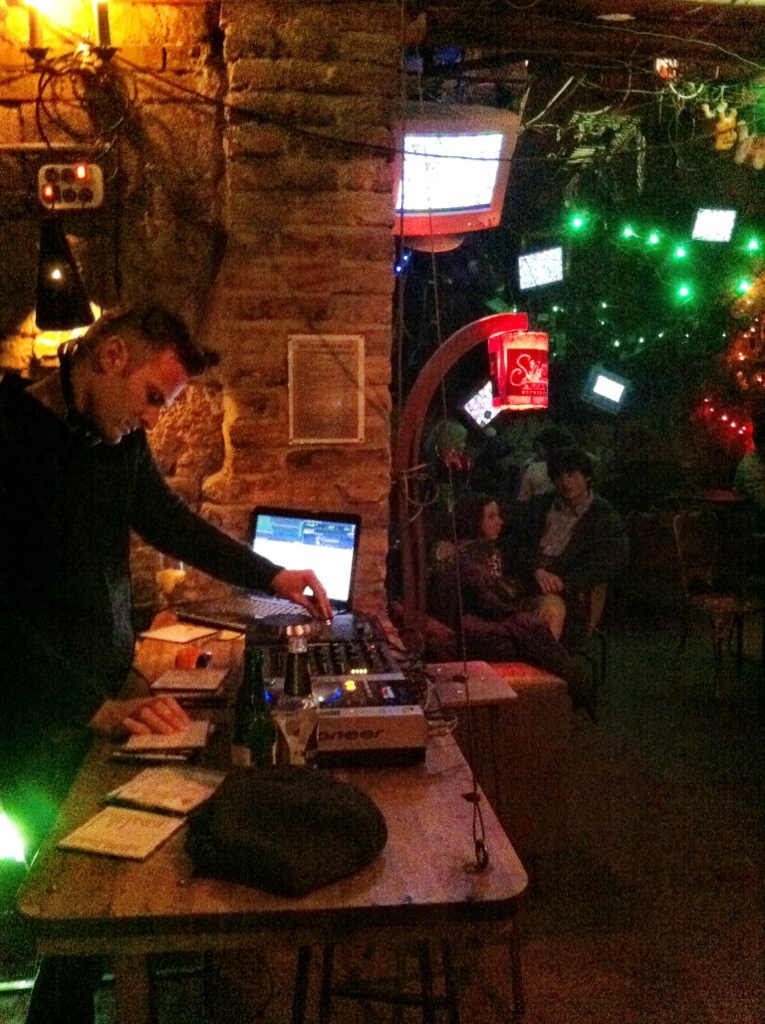 After two long relaxing hours we took the tram to West End Business shopping mall ( Nyugati pályaudvar station) to see if we would find any reason to check in luggage for the upcoming return flight- no luck with that shopping. We left with the tram towards the Jewish district to have a look at some of the restaurants the alternative guide mentioned.
We settled for Frici Papa, which was very cheap but not that cosy, and service as well as taste unfortunately matched the price. So we headed towards Szimpla for a few glasses of mulled wine and had a look at the concert there before returning to our hotel (still carrying wet swimming gear and towels) after a long day of mixed activities.