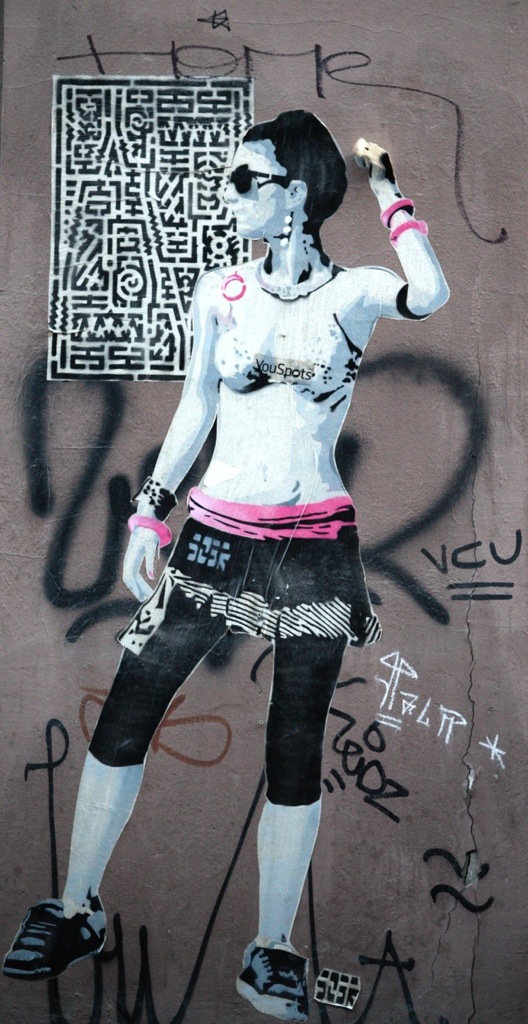 After yet another grandiose breakfast, we took a stroll to the Buda side while enjoying the weather. After coffee, a cookie and a few photographs we turned back however, the main activity for today would be the Alternative Budapest tour so we didn't want to walk too much in one day.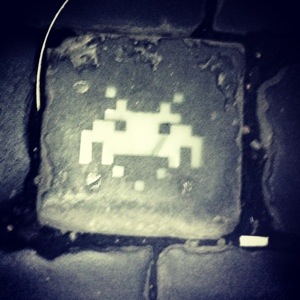 The tour was great fun, we passed lots of nice Street Art, such as above Dancing Girl by Sobr, we came across a replaced cobblestone with an Invader and also some impressive legally painted murals. We were spending most of the time in the Jewish district and were shown various boutiques and ruin bars in addition to the art. Mona fell in love with two clothing hangers from some Russian lady's garage sale and we also spotted a gift for someone in another store. We were also showed a usb-stick cemented in the wall at one street, this was part of Dead Drops an offline peer 2 peer file sharing system. Perhaps more retro than useful but quite fun idea that seems to have catched on.
In general if you are interested in punk/hippie/recycling/Eco-friendly/underground art this seems the place to be and we're glad we took the tour early so we can get back to the various sites. We went quickly into Doboz, one of the ruin bars which have gone quite a bit to the posh side but settled for Szimpla Kert. This bar was apparently voted to 3rd best bar in the world by Lonely Planet or similar recently – it has a very nice grubby/crack-den design with a friendly alternative/hippie/punk vibe.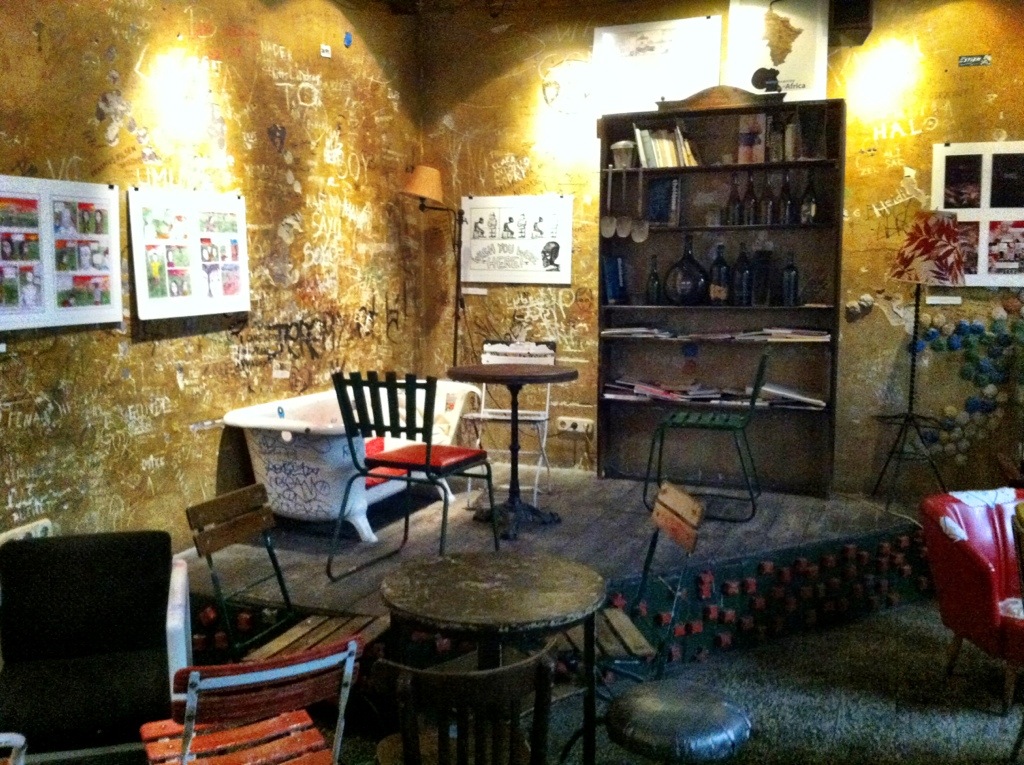 After some mulled wine and getting additional tips on where to go and what to do from the guide we rushed to some Thai food nearby, Kis Parázs, since we hadn't eaten since breakfast. Tasted great, quickly prepared and very cheap – I enjoyed a sweet and sour noodle soup while Mona ordered a red curry, got a green one but one can't be that picky.
As we walked home we passed a well lit tram depicted below. Back home we chilled until Mona got restless (Netflix didn't work) and she went out for a stroll to a ruin bar on the Budapest side.