We woke up commendably early and had our last breakfast at Arcadia, followed by some sunbathing and the last swim before checking out.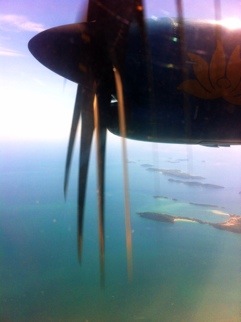 It was rather cloudy so it seemed the timing for our stay had been really good. We had been promised a discount for the issues we had with our room during the stay and were offered 10% which seemed a bit cheap. After some discussion with the customer oriented manager we got 20% – and she mentioned she was OK with this since we had been very kind to point out flaws or potential areas of improvement. We were never aggressive or rude, but helped her to improve her place, or as Jenny herself stated "Thank you for being very detail-oriented" – few people can say that without the sarcasm dripping but she managed and perhaps she truly was thankful.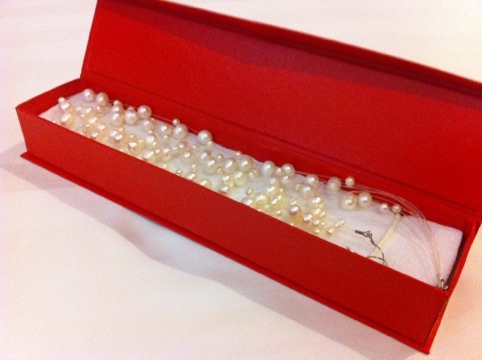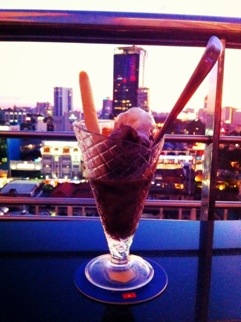 Always fine tuning our buffers we cut down the buffer this time – the taxi left 70 minutes before the plane would depart, and once again we went through security went like a breeze. Mona managed to somehow find more jewelry at the airport – amazing skillz indeed. We were rather hungry when we landed since no food had been served on the flight so after getting to Sophia Hotel in Saigon we headed out for something quick to eat for a late lunch. We then darted back to the hotel to change to slightly better clothing in order to watch the sunset from the Caravelli rooftop bar. It was beautiful, but in the rush to make it I had left the memory cards for the camera in the previous shorts – well well. The bartenders made Mona a delightful ice cream drink but my Old Fashioned wasn't really made the old fashioned way.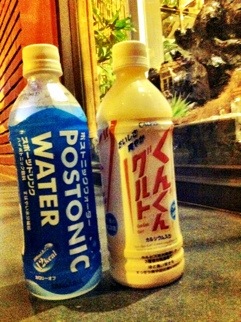 We strolled back to our hotel and took a walk in our neighborhood, we off course lived in the Japanese area and I managed to find a convenient store that sold me Pocari Sweat and Gun Gun Yurt (Yoghurt/water drink made by Calpis – brought back fond memories). We topped that off with finding a spa that gave one hour foot massages for 8 USD, awesome. The massage was closer to 90 minutes including the tea and was really nice. The night was concluded by reading about how the Swedish authorities created a shell company when assisting Saudia Arabia building a missile factory – seemed legit.