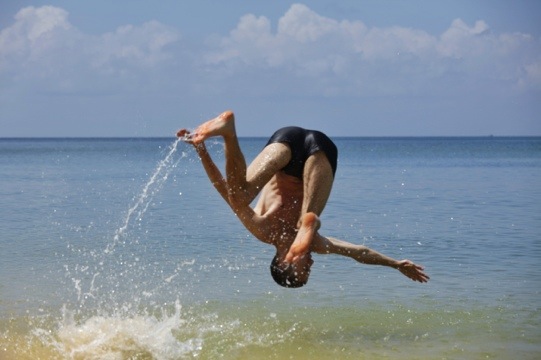 I thought it would be interesting to document our very serious swims and how we solve the world's problems while enjoying mangos so fresh they melt in your mouth so here you see me performing what's commonly known as "Retarded Front Flip" from the shore. As we used up the last of the old sunblock we thought it would be a good investment to go for water resistant SPF 30 this time. They also sold some SPF 82 which I haven't seen before but what could possibly be hurtful with a little healthy UV radiation?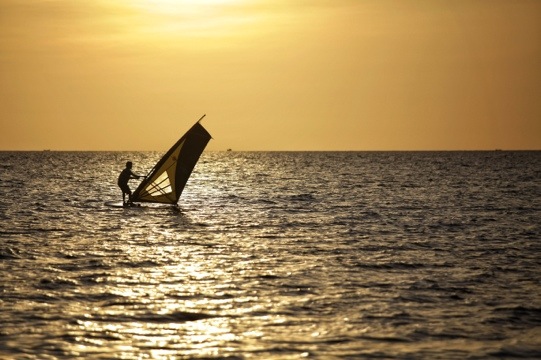 After another lunch at the beach I called to Sweden to finally order the dishwasher – perhaps the most anticipated purchase this decade. We felt that drinks in the sunset was a rather pleasant tradition and made sure to celebrate the Happy Hour once again. The weather forecast mentioned chance of rain tomorrow so we thought now would be a good time to remind the reception that we lacked a TV. We were given the last TV which would be installed while we went for dinner. Right behind come a somewhat agitated Chinese girl who was traveling alone and lacked a TV as well – there are obviously still a few kinks with this new hotel that needs to be sorted out.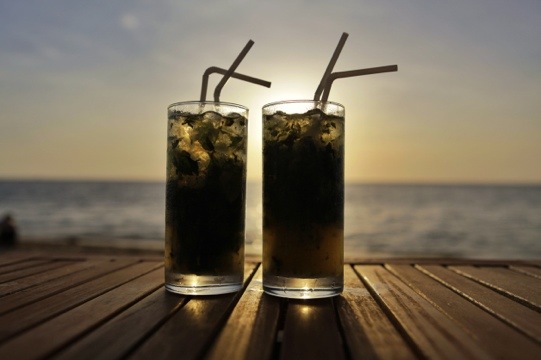 We had Dinner at Mondo, a Swedish run Spanish Tapas restaurant. They were unfortunately out of Halloumi but had other dishes such as the mandatory dates in bacon. Dates in bacon however turned out to be figs in bacon, not quite as tasty. The staff were very apologetic of the mixup and the waiter explained that none of these fruits were common in Vietnam, in fact she had never tasted any of them – which we of course remedied then and there. We were offered the proper dish but we were satisfied with three tapas to share – the appetite takes a toll in the heat it seems.