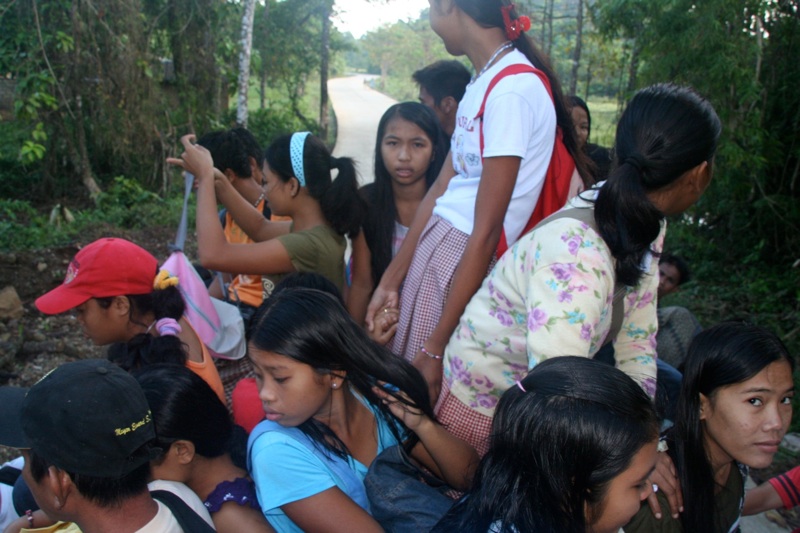 We woke up early as usual, had some rather nice french toasts for breakfast and got the restaurant to pack a bunch for us as snacks for the long ride to El Nido. Our large bags were on the roof of the jeepney and with recent thefts fresh in memory I got up on the roof as well when we saw that a bunch of local kids had climbed us as well.
As the ride to "the junction" went along more kids and adults joined the ride. I wasn't sure I believed my ears and eyes when they lifted up a big fat pig though. The pig wasn't delighted either and when they placed a goat more or less on top of the poor bacon-to-be animal it squealed high and loud. After not more than two hours we'd reached the junction though and now waited for the bus to El Nido to pass through.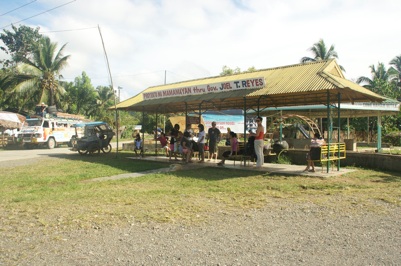 The bus came and to our surprise it wasn't crammed at all. Nice. The road was good enough to allow reading and the sun was shining, things were going just fine. As any frequent reader should know by now this is when the vehicle breaks down. The driver managed to stop the bus close to a small shop/restaurant along the road though, so we enjoyed two cup noodles while they were fixing the bus with available tools and black voodoo. More reading and music and after only six-seven hours from the junction we were in El Nido.
We scouted for places accepting credit cards and were told that some tourist/travel shop made cash advances for a mere 10% fee. High way robbery but at least a viable option if needed. Finally we chose El Nido Beach Hotel which were rather nice, we thought we deserved hot showers, wifi, proper floor, air-con and a grand view. The fact that they only had 5% extra fee for when using credit cards also helped.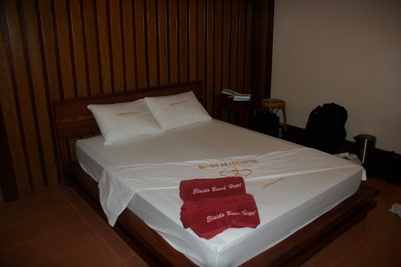 The reception commented on that we were swedish since apparently the swedish version of Survivor, Expedition Robinson, were shot in the area and the participants (or crew?) had just checked out this morning. After enjoying hot showers and wifi we gathered our (very) dirty clothes and dumped for laundry at a nearby shack and had dinner. It felt like a good choice going here, it was due time for some slacking and swimming again.