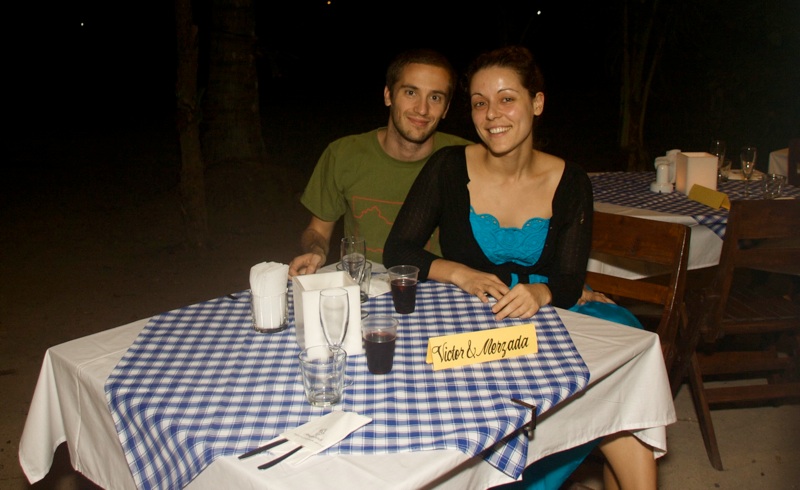 Long sleep followed by a late and lazy breakfast as compared to early trials from the spanish inquisition was very nice for a change. The theory is by no means difficult, it just takes time to plow through the reading material. We settled the financial details with the dive shop and headed home, it was slightly raining and I'd decided to leave my ears and sinuses a days rest.
Mapping out what we would do during the rest of the trip until a late lunch was more or less what we did after breakfast. Time really flies when you do nothing at all. Which reminds me, I haven't thought about work at all today, sweet!
After writing the blog it was time to dress up for New Years, we'd signed up on a evening at Angelinas (which seemed to be where the dive instructors and others also were going) for some nice food, wine and fireworks.
The food was nice, we had perhaps set our expectations a bit too high but it was good value (I guess only the wine would have costed more in Sweden) and we spent some time chatting with another Swedish couple we've run into earlier.