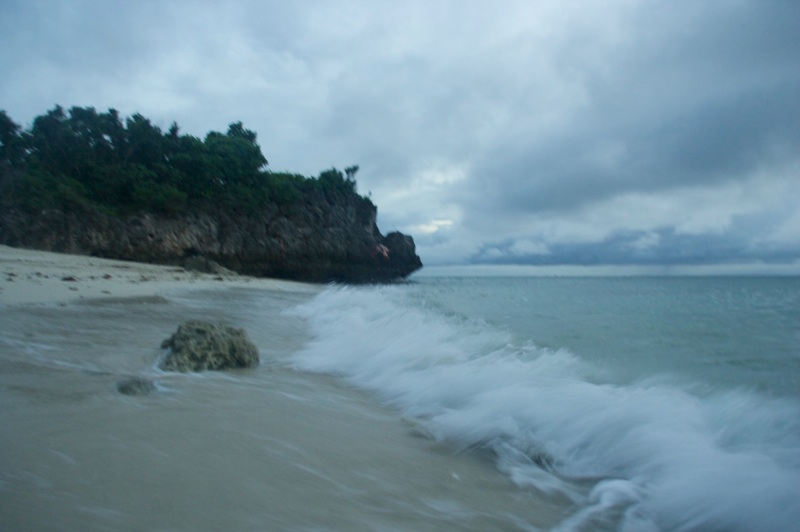 Today we started with confined dives, which essentially means in shallow water since there are no pools to practice in. My diving buddy Alan had some chest pains after the two first dives and had to abort and to leave for a hospital on the main island the poor chap. I did the remaining three ones alone with the instructor, Mike, and his padawan David without further ado.
The first open water dive was scheduled for the afternoon, only 8m deep though. No exercises this time but just swimming around and building trust and confidence for the equipment while looking at the marine life. Nice.
Mirsada felt better so after the open water dive we took a afternoon swim at the nearest beach which was very nice, although I've gotten used to a wet suit so even though water was 27° it felt rather chilly after some time.
We had dinner at a place called Hippocampus which in their menus mentioned that since all dishes are made from scratch the guests might try to be patient. We had some rather nice fish. Mirsada claimed it was called Dorado (as the bringer of awesome Pizzas in Gothenburg) which turned out to a bet, however Mirsada lowered the initial stakes quite a bit which turned out good since she was correct while yours truly was wrong. Bah.
When we got back we were surprised to find our bed made, we had earlier asked the owner for some toilet paper since the girls cleaning hadn't showed up. We were assured that this would not happen again and they apologized for this and would have a chat with the girls tomorrow. This was not our intent by any means which felt almost awkward, well well, now someone had cleaned our room very thorough and made the bed.
After watching some Fringe I indulged myself with reading the american style PADI book before falling asleep.