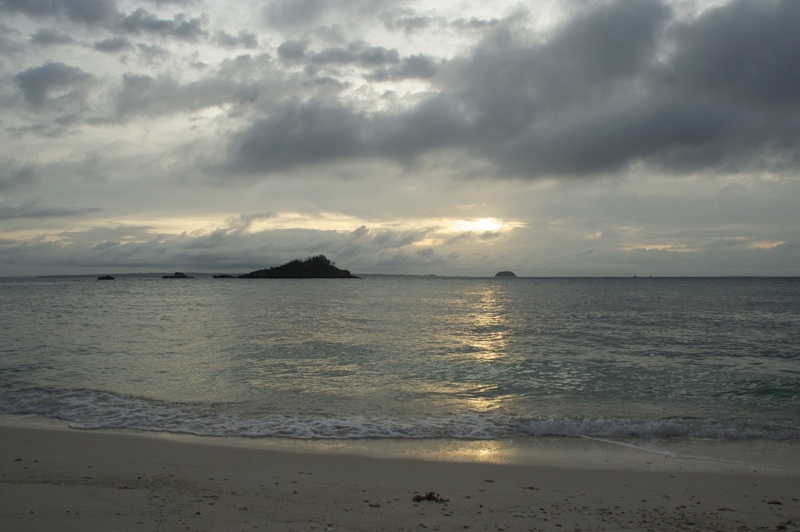 Yesterday evening was quite a calm one with reading for my Open Water Diving license and watching some series with Mirsada on the laptop. Despite the base sound from a Disco within hearing distance I (unlike Mirsada) slept like a baby and ignored alarms and went up half past ten.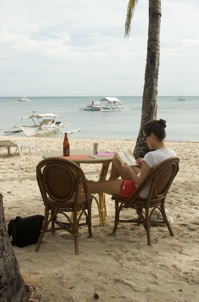 After a DVD-session at the diving centre we took a break for lunch. After ordering this time I asked how long time the dishes would take to prepare and got the answer 45 minutes. A little tight so we asked if any of the dishes were faster and the waiter would check with the kitchen. Perhaps she did, perhaps she didn't – hard to tell since the next time she appeared was about 45 minutes later with our plates. Fair enough, I managed to finish my plate with a minute or two on the safe side for the next DVD session.
In the evening we strolled along the beach and found some nice spots for sunbathing when Mirsada would get well enough. She is getting better so inshallah tomorrow we can do some splashing around without risking prolonging the cold.
We decided to try out the Italian place called Angelina's just next to our bungalow and was pleased to see that lack of service was not mandatory in the Philippines. Nice place with decent music at good volume, open (modern) kitchen and nice tables and interior design, and complementary deserts made it all a very nice experience.
We started talking to the owner of the bungalows as well, apparently he opened just 19 days ago and will open some more bungalows (which just are ready) tomorrow. No wonder we thought the bathrooms looked nice and fresh. After the stroll earlier we passed by some of the places we had wished for earlier and can safely say that Tepanee, this place, beats most of the others, if not all.
Tonight there will be some more reading and watching series. It's really nice not doing much in particular but reading and listing to the waves rolling in on the beach. I have only thought about work a couple of times today so I guess soon I'll experience true vacation 😉