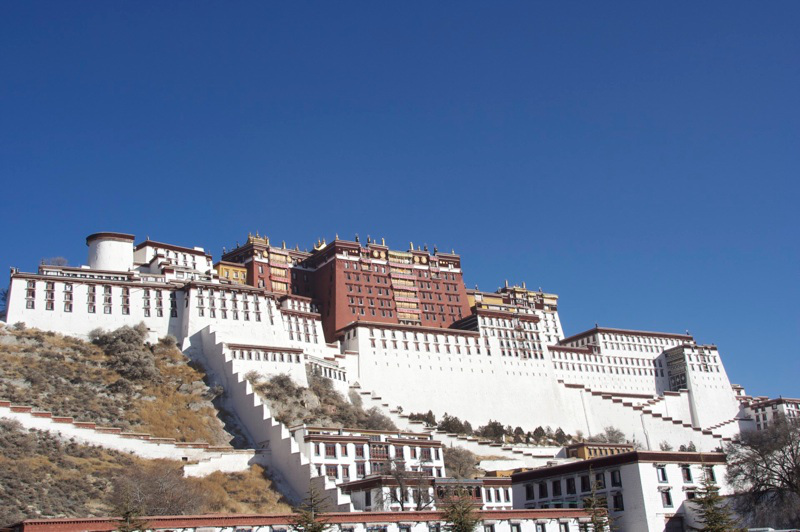 Looking luxurious is not a guarantee for warm enough, and breakfast brought up to you doesn't mean it's good. Did I mention that the nice-looking bathroom only provided ice-cold water including the shower? Well at least Internet was free after I managed to get it working (they had decided to not use dhcp). But of course it's freezing and I have to crouch and break my back since the cable is too short.
I put on more clothes than I've worn before and started walking towards Potala, the residence of 5th and forward Dalai Lamas (excluding the current one who lives in India). I should have guessed that this would be the warmest and sunniest day during my whole trip. Anyways, the Potala is very impressive but what beats it is the pilgrims. Their kindness, ever-smiling and ever-humming is very easy to like. Walking the Potala clockwise together with the pilgrims was almost a spiritual experience.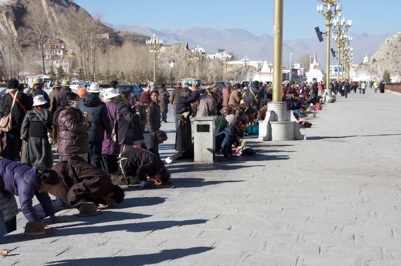 On they way up to the inner Palaces I was approached several times by monks or pilgrims wanting nothing else but smile, exchange a few phrases or a laugh. I felt almost guilty expecting them to have some sort of agenda.
The same buzzing feeling when walking inside, now added to the chanting and prayer-mumbling was the smell of incense and wax. It was however not permitted to take any pictures inside the Potala, which now acts as a museum with the Dalai Lama in exile.
After walking through the Potala and I did some old school park strolling and enjoying the wonderful weather and aimed towards the Barkhor area. At Barkhor square I joined in in another kora (ritual circuit clockwise around something holy) around the Jokhang. Cleverly placed on the sides of this 6 meter wide street there were stands selling anything from horseshoes (I kid you not) to spice, peppers and denim copies.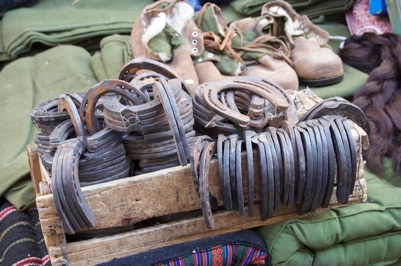 It was time to eat and I found an awesome place overlooking the Jokhang and market stalls, having the Potata as backdrop. I ordered some tsampa, the basic tibetan food which is a kind of a dough. As lonely planet puts it, "a fine trekking staple, but only a tibetan can eat it every day and still look forward to the next meal". I decided to have some fried yak meat and a thermos of sweet tea to go with the tsampa just to be sure.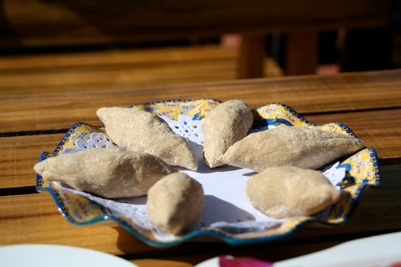 On the way back I run into a place called "Spinn Café" which tempted with free wifi if ordering anything. I had a Lhasa Beer which did me more than good, mental note about drinking on high altitudes.
The owner of the place, Kong, was a very talkative and friendly guy from Hong Kong. They played some soft french old music and when I asked him he immediately sat up an ftp to give me the three albums (Georges Brassens). He also had some hints where message boards regarding finding groups for traveling.
When checking one of these boards someone calls out my name, and I see Sakura, the japanese girl from the train. I guess Lhasa isn't that big, we discuss itineraries and see that we might team up for a land-cruiser. We call a number and after a rather magical discussion head to another hotel to discuss details. Who do we find there if not Jung-Wook. It appears that our destinies are intertwined so who are we to go against fate itself?
It looks like I'm going to Nepal, Kathmandu, to then fly back to Beijing. That was until I checked prices and realized that it's a bit too expensive (about 500 €) so I will probably backtrack from the Nepal Border / Mt Everest Base camp instead. Good news is that it looks very promising to find groups to split the costs with. After a meal at Spinn Café with Jung-Wook and Sakura I head to my new home (Sakuras hotel had a double room for a third of the price, same features + message board).