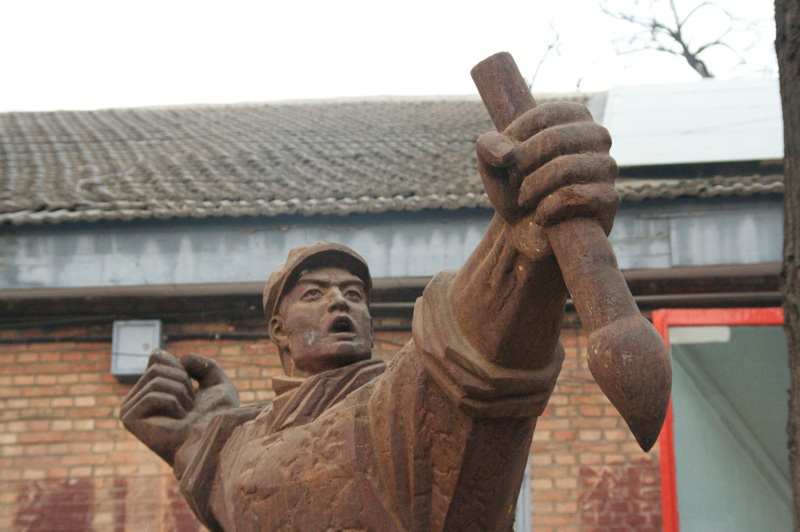 The alarm woke me up merciless, the plan was to pack everything to be able to check out today and leave some stuff at Alex father and use Ulf and Lauras room for the stuff to bring. I picked up my travel permit (which was cleared 15 minutes before closing time yesterday, always great with big margins) and my ticket and joined up with the others who were going to dirt market.
Dirt market is a large outdoors market, not specializing in clothes as the most we've been to earlier but instead paintings, jewelry, coins or whatever dirt the non Beijing-citizens bring to the market to sell to locals and tourists. I was interested in a rather large painting but the price combined with the hassle to get it home put it off my mind, I did get another smaller one though. We will see how I manage to get it home in one piece though.
After a quick stop at Poachers Inn for dropping off stuff we went to a restaurant called People's restaurant (how charming) which we were told was good and cheap. Which was true, I stuffed myself quite good and pondered taking a nap but our next destination was Factory 798 which I didn't want to miss so I focused and stayed awake.
Factory 798 is a large area with old factories which has become a centre for contemporary art. It had loads of galleries and exhibitions, one would need more than a full day to see everything. We started with a history of contemporary art called 85'wave or something, it started with the end of the cultural revolution and stretched till the 90's. Nice installations and pictures as well as interesting history.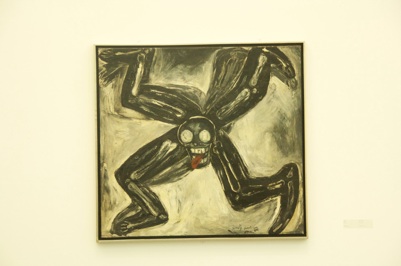 We went to Cave Café and arrived just when Alex and her sisters were finished with their food. We had a milkshake though and did some more galleries before taking a cab home. Ulf and Laura needed to visit the tailor at Yashow (again) and I didn't have much time left until leaving.
So after publishing this I will take a long warm shower (the last in a while if my intelligence reports are accurate), drop off some stuff I won't need in Tibet at Alex father and then head to Beijing Train station. The train will take 48 hours which mean I will probably be off the grid for awhile, and I'm not sure how much internet access I will have while moving around in Tibet.