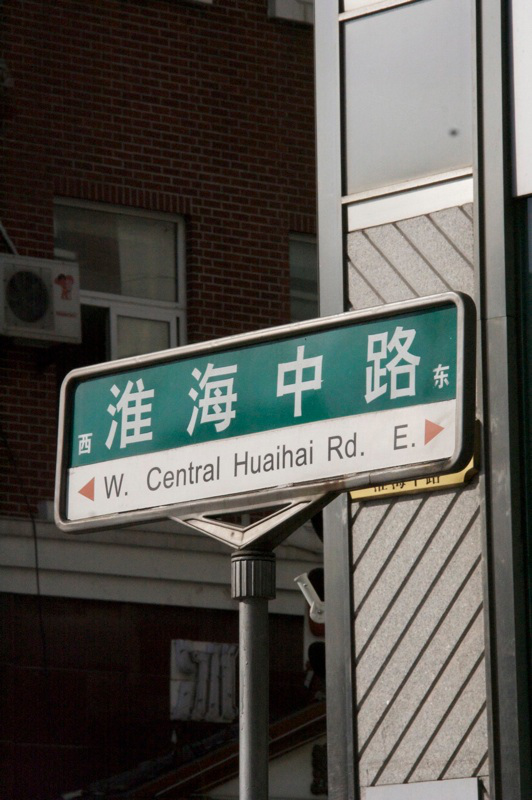 Today the breakfast at the hotel sounded like a better idea than yesterday, Ulf was still in bed so we brought some to go for him though. The general slowness hadn't completely worn off so the plans were pack things up, check out and then see what we'll do.
We went for elemental fresh again, the others wanted to get stuffed their to avoid being dependent of the quality of the food on their flight at 17. Laura, Ulf and me don't leave until 21 so we went for a late check-out allowing us a room until 18. After another awesome brunch at elemental we strolled along Huaihai to check out some real stores.
Laura and Helen just had to check out the sale at H&M. When waiting for Helen to finish her shopping Laura and I stood still just minding our business when people started looking at us more than usual. A few couples even reacted like we scared them, and not looking more frightening than usual I was a bit confused. The next scared girl made us understand that they probably mistook us for showroom dummies. It was time for the swedes to leave the swedish store in Shanghai.
Back at the hotel we gave Ulf, who now started to get better some food from elemental. After some blog writing it's now time to check out.